WIN: Summer Reading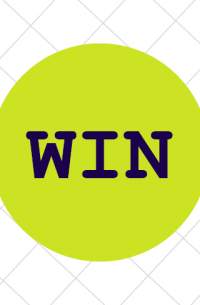 One of the best things about books is their ability to transport you to another world. Our Summer Reading Recommendations definitely do that, we have stories from all over the world to share with you! Read more about them, then enter to win all six titles and $250 to spend on new sunglasses.
Meet Me at Beachcomber Bay
Jill Mansell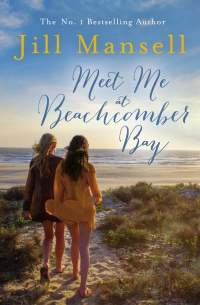 A romantic, funny and unputdownable new novel about love and friendship from Jill Mansell, bestselling author of The One You Really Want and You and Me, Always.
Love is in the air in St Carys, but you'd never know it - the people of this seaside town are very good at keeping secrets...
The man Clemency loves belongs to someone else. She has to hide her true feelings - but when she ropes in an unsuspecting friend to help, wires start to get crossed.
For the first time in Ronan's life his charm has failed him in winning over the woman he wants. Loving her from afar appears to be his only option.
Belle seems to have the perfect boyfriend, but something isn't quite right.
The truth has a funny way of revealing itself, and when it does St Carys will be a very different place indeed...
Available Now
Click on the button below for an extract!
Jericho's War
Gerald Seymour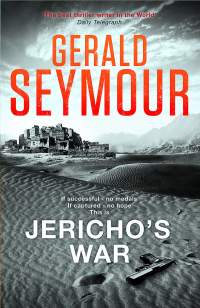 A relentlessly powerful novel of our times from 'the best thriller writer in the world'.
Corrie Rankin is already a legend at MI6 when he is called back with little regard for the horrors of his recent past. Corrie is sent to take advantage of a chance to take down a high value player in the war against Al Qaeda - and, a chance for the Brits to succeed without begging help from the Americans.
The mission is the brain-child of an apparently old, fat fool in a striped cricket blazer, a sweating figure of fun among the ex-pat community across the border in Muscat. This is Jericho ... not as old or fat or foolish as he appears, nor as harmless.
This is Jericho's War. The weapons it deploys, the brutal aims it pursues, are state of the art. The fear it breeds and the raw bravery it demands are as timeless as the desert itself.
Available Now
Shadow Kill
Chris Ryan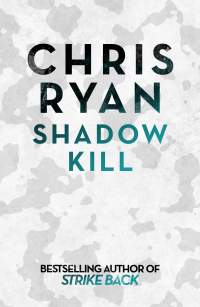 Strikeback hero John Porter is sent on a mission with Regimental scallywag John Bald, to Sierra Leone to extract Ronald Soames, a former CO of the Regiment and now right-hand man to the President.
But when Porter and Bald arrive the Englishman has disappeared, leaving a trail of destruction in his wake.
Rebels are threatening to take over the country and its diamond mines - and to massacre all foreigners. Porter and Bald find themselves fighting shoulder to shoulder with the Regiment psychopath who is already embedded in the country.
But it soon becomes clear that the Firm has lied to them about the true nature of the mission.
What seems at first to be a battle to control Sierra Leone's diamond mines will turn out to about a much greater evil - and with a trail that leads back to both Westminster and the Kremlin.
Available Now
Paper Hearts & Summer Kisses
Carole Matthews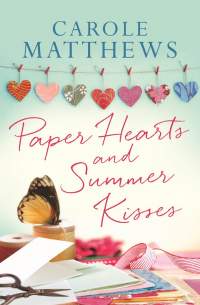 A heart-warming and poignant novel of romance, family and second chances, Paper Hearts and Summer Kisses is Carole Matthews at her outstanding best.
Christie Chapman is a single working mother who spends her days commuting to her job in London and looking after her teenage son, Finn. It can be tough just getting through the day but Christie has always found comfort in her love of crafting.
From intricately designed birthday cards to personalised gifts, Christie's flair for the handmade knows no bounds and it's not long before opportunity comes knocking. All of a sudden Christie sees a different future for her and Finn - one full of hope and possibility, and if the handsome Max Alexander is to be believed, one full of love too. It's all there for the taking.
And then, all of sudden, Christie's world is turned upside down.
Christie knows that something has to give, but what will she choose? Will she give up her dreams and the chance of real love? What price will she pay for doing the right thing? Can Christie find her happy ending?
Available Now
Click on the button below for an extract!
Revolutionary Ride
Lois Pryce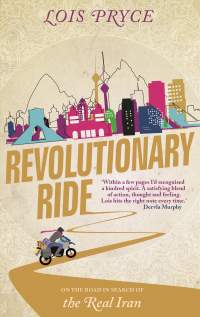 Adventurer Lois Pryce ignores all warnings and embarks on a 3,000- mile journey across Iran, lifting the veil on a misunderstood country
In 2011, at the height of tension between the British and Iranian governments, travel writer Lois Pryce found a note left on her motorcycle outside the Iranian Embassy in London, imploring her to visit Iran.
Intrigued, Lois decides to ignore the official warnings against travel (and the warnings of her friends and family) and sets off alone on a 3,000 mile ride from Tabriz to Shiraz, to try to uncover the heart of this most complex and incongruous country.
Revolutionary Ride is the story of a people and a country. Religious and hedonistic, practical and poetic, modern and rooted in tradition - and with a wild sense of humour and appreciation of beauty despite the comparative lack of freedom - this is real contemporary Iran.
Available Now
Under Italian Skies
Nicky Pellegrino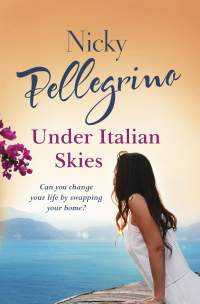 Imagine swapping your house for a stay in an Italian villa - and falling in love with the owner's life..
Stella has life under control - and that's the way she likes it. For twenty-five years she's been the trusted assistant to a legendary fashion designer. But when her boss dies suddenly, Stella is lost - until one day she finds a house swap website and a beautiful old villa in a southern Italian village beckons. Could she really exchange her poky flat for that?
Before long, the villa - and its absent owner - has got under her skin in a way that is both uncanny and irresistible. And if she can let go of the safety of her past, perhaps there's a chance for Stella to find a way into her future.
Paperback edition available 31 January.
Enter to win all six books and a $250 Sunglass Hutt voucher by filling in the form below.
1. Entry into this promotion is deemed acceptance of these Conditions of Entry. Only entries complying with all the Terms and Conditions are valid.
2. In order to be eligible to enter the 'WIN: Summer Reading' competition, a participant must be a New Zealand resident and must be over the age of 18 as at 24/01/2017. The prize winner may be asked for proof of age.
3. The Promotional Period commences on 24/01/2017 and closes 28/02/2017. All entries must be received by close of business (5pm) on 28/02/2017. The prize will be drawn and the winner notified by no later than 05/03/2017. The winner will be notified by email with the email address provided in the first instance. Unsuccessful applicants will not be notified.
4. There will be one (1) prize of one (1) each of "Meet Me by Beachcomber Bay" by Jill Mansell, "Jericho's War" by Gerald Seymour, "Paper Hearts and Summer Kisses" by Carole Matthews, "Shadow Kill" and Chris Ryan, "Under Italian Skies" by Nicky Pellegrino, "Revolutionary Ride" by Lois Pryce and one (1) Sunglass Hut voucher worth $250 NZD.
5. All entries become the property of Hachette New Zealand Ltd and following the draw will be destroyed in accordance with the Privacy Act 1993 unless entrant has opted in to receive updates on book information and promotion. Should the entrant 'opt in', the entrant's contact information will only be used to contact them for the promotional purposes agreed, and will not be shared with outside companies.
6. Hachette New Zealand Ltd (the 'Promoter') and its employees and their immediate families are ineligible to enter. The Promoter reserves the right to disqualify any person for tampering with the entry process. The Promoter of this competition is Hachette NZ Limited, Level 2, 23 O'Connell Street, Auckland 1010.
Close
Popular Posts