WIN: Who's Afraid Too?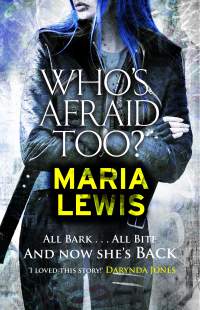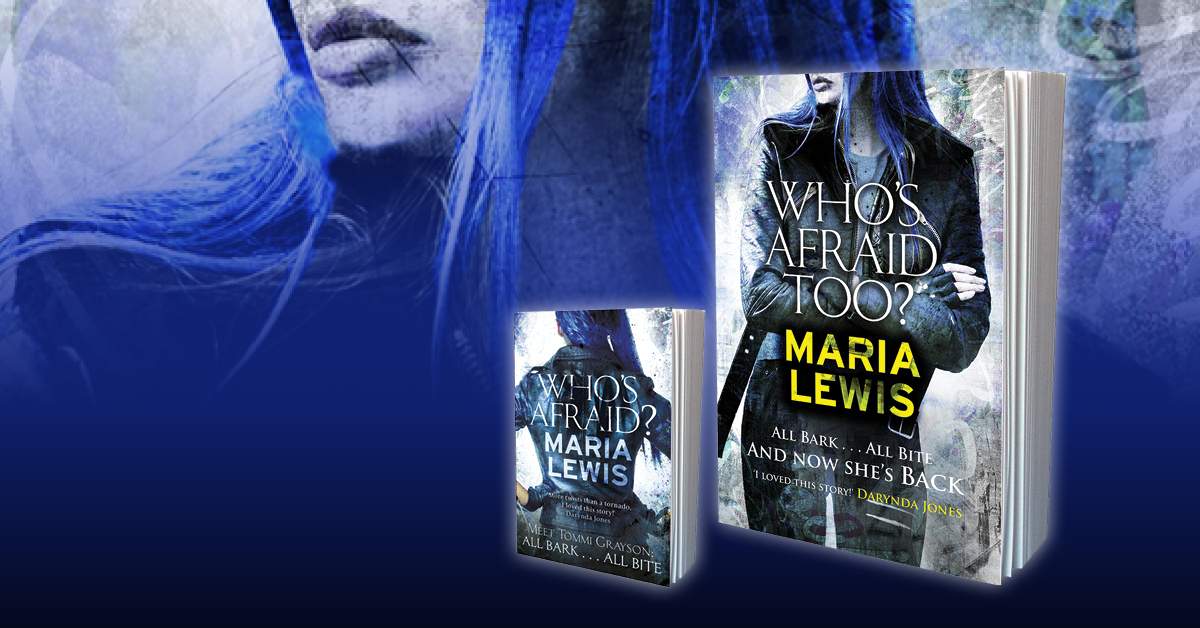 To celebrate the release of Maria Lewis's newest book, Who's Afraid Too? , we're giving two packs, each containing Who's Afraid? and Who's Afraid Too?
Read our interview with Maria then enter to win.
What is one crazy urban fantasy detail about the world of Tommi Grayson that you really wanted to include in your books but didn't end up doing?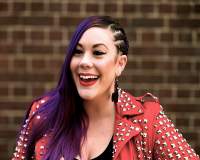 Well, there's a lot I was desperate to include in the first book but the trap of a debut urban fantasy novel is you're constantly fighting the urge to info-dump. You want the audience to know as much as you know, but with a first book there's already so much for them to digest in terms of new characters, new settings and a new supernatural world which has its own rules and conventions. The hardest thing for me with Who's Afraid? was staying patient and sprinkling details throughout the book without giving away too much: tease at the larger story and hope that you've done enough for people to continue on with you throughout the journey. There's a lot of detail I wanted to offload in Who's Afraid? - there's a lot of history surrounding the Ihi Pack and the new direction they begin to head in under the leadership of Simon and James that I'm looking forward to readers learning more about in future books, but for now I'm feeling excited about the prospect of expanding the world and Tommi's place within it in Who's Afraid Too? You get to meet more creatures, understand more of the politics, relationships and some of the larger conspiracies at play.
Who's Afraid? was originally inspired when you were researching for a different book, an Egyptian mythology twist on the X-Men. Did you ever end up finish writing the book?
It was actually a graphic novel and no, I wasn't able to finish it. It's something that I'm hoping to return to at a later stage when things settle down a bit. So much of this game is about timing, so hopefully when the timing is right I might be able to do something. All of the research and plotting is done, it's just about finding the time and the window of opportunity.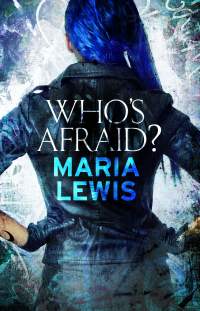 How did you first react when Quentin Tarantino requested a copy of Who's Afraid?
I started sweating profusely, then I got changed out of my pyjamas as quickly as I could. The call came through his people so I got off a very interesting phone conversation with them and they wanted me to get a signed copy to the Park Hyatt where he was staying as soon as possible. So I jumped in a cab, wrote probably the dumbest Kill Bill-related inscription on the inside of the book and then went into the foyer where I met Samuel L Jackson and offloaded the book to his team. The whole thing unfolded in about an hour and then it was all over, it was a truly bizarre experience.
If you had absolute control over casting, who would you pick to play Tommi in a film adaption of the books?
Keisha Castle-Hughes, hands down. She's perfect and can do that rare thing few performers can: portray an emotional vulnerability while simulatneoulsy displaying a real, tangible strength. I think there's few actresses who are doing work as strong as she is at the moment and has been doing for over a decade. Plus, she dyed her hair blue for Cameron Crowe's Roadies and I squealed with glee - she looked entirely perfect as Tommi who, of course, has blue hair.
If you were to write your real-life self into the books, what role do you think you would play?
If we were talking the Who's Afraid? universe I would be Mari Bronberg, Tommi's good friend from the first book. She was a police reporter - which is how I started out - and is most similar to me in terms of personality and sensibilities.
Did you base any of the new characters in Who's Afraid Too? on people in your life?
I did, actually. The Rogues - which is a pack of werewolves who have decided to live outside of their blood packs and live as a unit - own and operate a nightclub together in the heart of Berlin called Phases. They're a rag-tag group from all different kinds of backgrounds, races and beliefs. They're based on a group of street artists called the Meat Grinders Crew who I met and ran with while in Berlin researching the book. They all worked out of the same coffee shop by day, which they would shut down at night and play records in until late when they would go out and paint around the city. The books are a lot about creating your own family rather than accepting the one you've been born into, and I never saw that better illustrated than with the Berlin posse.
Where is your favourite writing spot?
I wish I had one, but to be honest time is so restrictive I pretty much take any opportunity to write that becomes available: whether that means writing on train, in my office at home or in a cafe surrounded by people. In 2016 I'd say most of my writing was done on a plane so I'm hoping this year most of it will be done on the ground.
What would your number one advice be to writers who are looking to be published?
Have endurance. You either have it in you to write a novel or you don't, you'll either finish a book or you won't: the really hard stuff comes once the book is done. You need to have endurance to handle the dozens of edits, you need endurance to handle the rejections from agents and publishers until you finally get your deal and you need endurance to get out there and sell the book, talk about it constantly and engage with people face-to-face. The job isn't one that begins and ends with the writing of the book: it's a long, hard road that requires endurance more than anything else.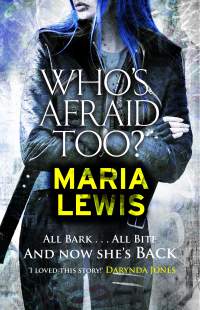 Can you give us a sneaky hint about what's coming next?
With Who's Afraid Too? I tried to do the kind of thing my favourite sequels do: I'm talking Aliens, Blade II, Terminator 2, The Dark Knight etc. They expanded the universe but remained true to the themes and tone of the story: that's what I intended to do with Who's Afraid Too?. The first book was a very personal story told through the prism of Tommi's experiences. With the second book I wanted to give the audience a better look at the world Tommi fits into and is now a part of.
Fill in the form below and answer the question to be in to win one of two book packs.
1. Entry into this promotion is deemed acceptance of these Conditions of Entry. Only entries complying with all the Terms and Conditions are valid.
2. In order to be eligible to enter the 'Win: Who's Afraid Too?' competition, a participant must be a New Zealand resident and must be over the age of 18 as at 25/01/2017. The prize winner may be asked for proof of age.
3. The Promotional Period commences on 25/01/2017 and closes 21/02/2017. All entries must be received by close of business (5pm) on 21/02/2017. The prize will be drawn and the winner notified by no later than 28/02/2017. The winner will be notified by email with the email address provided in the first instance. Unsuccessful applicants will not be notified.
4. There will be two (2) prizes, each composed of one (1) copy of "Who's Afraid?" and one (1) copy of "Who's Afraid Too?", both by Maria Lewis.
5. All entries become the property of Hachette New Zealand Ltd and following the draw will be destroyed in accordance with the Privacy Act 1993 unless entrant has opted in to receive updates on book information and promotion. Should the entrant 'opt in', the entrant's contact information will only be used to contact them for the promotional purposes agreed, and will not be shared with outside companies.
6. Hachette New Zealand Ltd (the 'Promoter') and its employees and their immediate families are ineligible to enter. The Promoter reserves the right to disqualify any person for tampering with the entry process. The Promoter of this competition is Hachette NZ Limited, Level 2, 23 O'Connell Street, Auckland 1010.
Close
Popular Posts