A Night In with Ian Rankin and Marian Keyes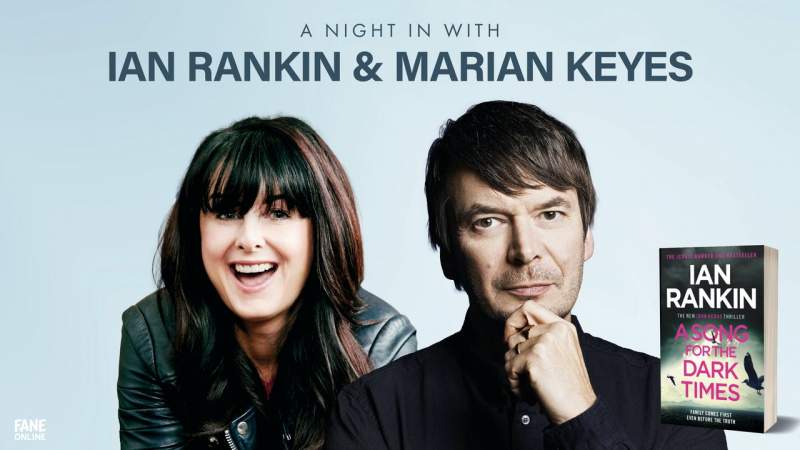 One of the most anticipated books of the year, A SONG FOR THE DARK TIMES is the latest installment in Ian Rankin's legendary John Rebus detective series. Now, the master storyteller is live in conversation with one of the most successful Irish novelists of all time, Marian Keyes, to celebrate the publication of his new novel.
Both worldwide bestsellers, and with nearly 50 books published between them, Ian and Marian will explore the art of writing brilliant fiction with their familiar good-humour and insight. They'll consider what makes a really good story, and how they have been finding the inspiration to write through a global pandemic; although Ian's latest novel has no connection to Coronavirus, the Brecht-inspired title reflects 'a fairly dark period in history'. Don't miss this unique event, pairing two of our greatest living authors.
The event will initially be broadcast on Tuesday 6 October at 06:30 NZ time. It will be available to view up to 48 hours after the event has ended and can be accessed worldwide.
Find out more and buy tickets here.
A SONG FOR THE DARK TIMES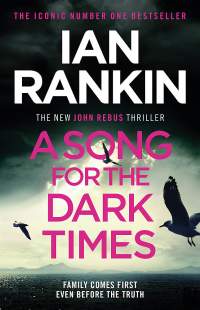 'He's gone...'
When his daughter Samantha calls in the dead of night, John Rebus knows it's not good news. Her husband has been missing for two days.
Rebus fears the worst - and knows from his lifetime in the police that his daughter will be the prime suspect.
He wasn't the best father - the job always came first - but now his daughter needs him more than ever. But is he going as a father or a detective?
As he leaves at dawn to drive to the windswept coast - and a small town with big secrets - he wonders whether this might be the first time in his life where the truth is the one thing he doesn't want to find...
Pre-order now from Whitcoulls.
Popular Posts