Jan 21
Autumn Reads

Check out this collection of brilliant books to enjoy.
No Bad Deed by Heather Chavez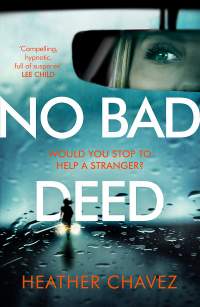 You're driving home from work to your husband and children. Suddenly a woman is front of your car. She's being attacked.
You call the police and they tell you to stay in the car. But what if you got out to help? What might the consequences be?
You save the woman, but the attacker takes your handbag. And your car.
And then, the next day, when you think it's all over, your husband disappears.
He's gone without a trace. And then he texts you. I'm sorry. But is it really him?
Nothing could have prepared you for what happens next.
Buy now!
The Holdout, Graham Moore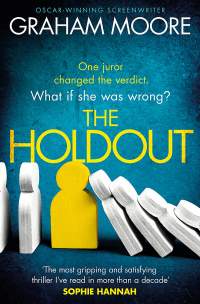 MAJOR TV SERIES COMING SOON - FROM THE PEOPLE WHO BROUGHT YOU NETFLIX'S UNBELIEVABLE.
One juror changed the verdict. What if she was wrong?
Fifteen-year-old Jessica Silver, heiress to a billion-dollar fortune, vanishes on her way home from school. Her teacher, Bobby Nock, is the prime suspect. It's an open and shut case for the prosecution, and a quick conviction seems all but guaranteed.
Until Maya Seale, a young woman on the jury, persuades the rest of the jurors to vote not guilty: a controversial decision that will change all of their lives forever.
Ten years later, one of the jurors is found dead, and Maya is the prime suspect.
The real killer could be any of the other ten jurors.
Is Maya being forced to pay the price for her decision all those years ago?
Buy now!
The Operator by Gretchen Berg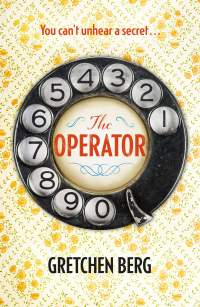 It's 1952. The switchboard operators in Wooster, Ohio, love nothing more than to eavesdrop on their neighbours' conversations, and gossip about what they learn. Vivian Dalton is no different (despite her teenage daughter's disapproval), and always longs to hear something scandalous. But on the night of December 15th, she wishes she hadn't. The secret that's shared by a stranger on the line threatens to rip the rug of Vivian's life from under her.
Vivian may be mortified, but she's not going to take this lying down. She wants the truth, no matter how painful it may be. But one secret tends to lead to another.
This moving, heart-felt and ultimately uplifting novel brilliantly weaves together an irresistible portrayal of a town buzzing with scandal, and an unforgettable story of marriage, motherhood and the unbreakable ties of family.
Buy now!
The Witcher: The Last Wish by Andrzej Sapkowski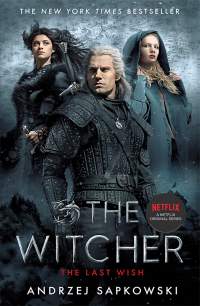 THE BOOK THAT INSPIRED NETFLIX'S MOST WATCHED SHOW FOR 2019
Introducing Geralt the Witcher - revered and hated - who holds the line against the monsters plaguing humanity in the bestselling series that inspired the Witcher video games and a major Netflix show.
Geralt of Rivia is a Witcher, a man whose magic powers and lifelong training have made him a brilliant fighter and a merciless assassin.
Yet he is no ordinary killer: he hunts the vile fiends that ravage the land and attack the innocent.
But not everything monstrous-looking is evil; not everything fair is good . . . and in every fairy tale there is a grain of truth.
Andrzej Sapkowski, winner of the World Fantasy Lifetime Achievement award, started an international phenomenon with his Witcher series. The Last Wish is the perfect introduction to this one-of-a-kind fantasy world.
Buy now!
In The Clearing by J. P. Pomare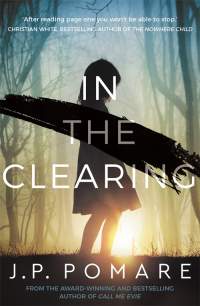 HOW FAR WOULD YOU GO TO PROTECT YOUR FAMILY?
Amy has only ever known life in the Clearing. She knows what's expected of her. She knows what to do to please her elders, and how to make sure the community remains happy and calm. That is, until a new young girl joins the group. She isn't fitting in; she doesn't want to stay. What happens next will turn life as Amy knows it on its head.
Freya has gone to great lengths to feel like a 'normal person'. In fact, if you saw her go about her day with her young son, you'd think she was an everyday mum. That is, until a young girl goes missing and someone from her past, someone she hasn't seen for a very long time, arrives in town.
As secrets of the past bubble up to the surface, this small town's dark underbelly will be exposed and lives will be destroyed.
Buy now!
American Dirt by Jeanine Cummins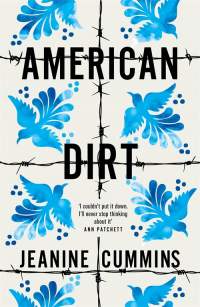 FEAR KEEPS THEM RUNNING. HOPE KEEPS THEM ALIVE.
Yesterday, Lydia had a bookshop.
Yesterday, Lydia was married to a journalist.
Yesterday, she was with everyone she loved most in the world.
Today, her eight-year-old son Luca is all she has left.
For him, she will carry a machete strapped to her leg.
For him, she will leap onto the roof of a high speed train.
For him, she will find the strength to keep running.
Buy now!
A Madness of Sunshine by Nalini Singh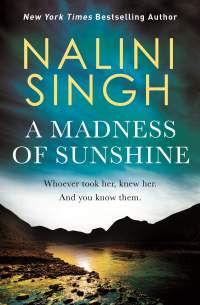 Welcome to Golden Cove, a remote town on the edge of the world where even the blinding brightness of the sun can't mask the darkness that lies deep within a killer...
On the rugged West Coast of New Zealand, Golden Cove is more than just a town where people live. The adults are more than neighbours; the children, more than schoolmates.
That is until one fateful summer - and several vanished bodies - shatters the trust holding Golden Cove together. All that's left are whispers behind closed doors, broken friendships, and a silent agreement not to look back. But they can't run from the past forever.
Eight years later, a beautiful young woman disappears without a trace, and the residents of Golden Cove wonder if their home shelters something far more dangerous than an unforgiving landscape.
It's not long before the dark past collides with the haunting present and deadly secrets come to light.
Buy now!
Wife After Wife by Olivia Hayfield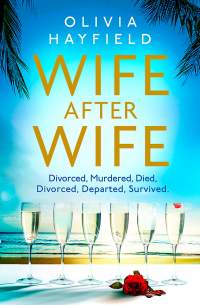 Divorced, murdered, died, divorced, suicide, survived...
Wealthy, devilishly handsome businessman Harry Rose is head of Rose Corporation, No. 18 on the Forbes rich list, and recently married to wife number six. But now, with business in the spotlight and his love life under scrutiny, Harry's perfect world has the potential to come crashing to the ground.
From eighties young gun to noughties ginger billionaire, there's a reason why Harry's many wives have found him impossible to resist. But behind the money, sex and glamour lies a truer tale of infidelity, conspiracy and lies - and Harry's ex-wives want him to pay...
Loosely based on the trials and tribulations of the most infamous historical playboy of them all, this tale of glamour and serial monogamy will leave you deliciously entertained.
Buy now!
Where The Crawdads Sing by Delia Owens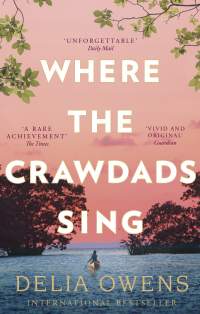 For years, rumors of the "Marsh Girl" have haunted Barkley Cove, a quiet town on the North Carolina coast. So in late 1969, when handsome Chase Andrews is found dead, the locals immediately suspect Kya Clark, the so-called Marsh Girl. But Kya is not what they say. Sensitive and intelligent, she has survived for years alone in the marsh that she calls home, finding friends in the gulls and lessons in the sand. Then the time comes when she yearns to be touched and loved. When two young men from town become intrigued by her wild beauty, Kya opens herself to a new life - until the unthinkable happens.
Perfect for fans of Barbara Kingsolver and Celeste Ng, WHERE THE CRAWDADS SING is at once an exquisite ode to the natural world, a heartbreaking coming-of-age story, and a surprising tale of possible murder. Owens reminds us that we are forever shaped by the children we once were, and that we are all subject to the beautiful and violent secrets that nature keeps.
Buy now!
Or from your local bookstore. Find your closest one.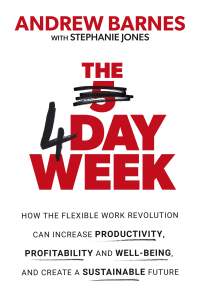 The 4 Day Week by Andrew Barnes with Stephanie Jones
THE 4 DAY WEEK is a practical, how-to guide for business leaders and employees alike that is applicable to nearly every industry. Using qualitative and quantitative data from research gathered through the Perpetual Guardian trial and other sources by the University of Auckland and Auckland University of Technology, the book presents a step-by-step approach to preparing businesses for productivity-focused flexibility, from the necessary cultural conditions to the often complex legislative considerations.
The story of Perpetual Guardian's unprecedented work experiment has made headlines around the world and stormed social media, reaching a global audience over 4.5 billion. A mix of trenchant analysis, personal observation and actionable advice, THE 4 DAY WEEK is an essential guide for leaders and workers seeking to make a change for the better in their work world.
Buy now!
Meet Me In Bombay by Jenny Ashcroft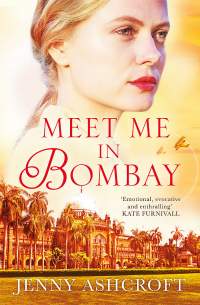 Bombay, 1913: Madeleine Bright is spending New Year's Eve wishing she were somewhere else. Her voyage to India to visit her parents should have been a great adventure, but that was before she had no choice except to stay.
Then at the stroke of midnight Maddy meets Luke Devereaux, and as the year changes so do their lives - forever. Bold and charismatic, Luke opens her eyes to the wonders of Bombay, while Maddy's beauty and vivacity captures his heart. Only her mother disapproves, preferring the devoted Guy Bowen as a match for her daughter.
But while Maddy and Luke are falling in love, the world is falling apart. War is on the horizon, and soon it's a question of when Luke will be called to fight, not if. They'll be continents apart, separated by danger and fear of the unknown, but bound by Luke's promise that they will meet again in Bombay...
MEET ME IN BOMBAY is a story of fierce love set against the exotic and colourful world of colonial Bombay and the tragedy of the First World War.
Buy now!
Love Letters From Montmartre by Nicolas Barreau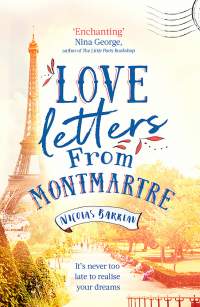 Dear Reader,
Let me tell you a story . . .
My name is Julien Azoulay.
I am a writer of romance novels.
But last year, I stopped believing in love.
Right now, I feel like the unhappiest person on earth.
I am standing in the most famous cemetery in Paris, and believe it or not, something wonderful is going to happen . . .
But I'm getting ahead of myself. We should start, first of all, with my letters to my beloved Helen. I presume you know my wife Helen? Before she died, she made me promise to write her thirty-three letters - one for every year of her life.
So grab your coat, follow me down the narrow streets, past the cosy red bistro on Rue Gabrielle, all the way to Montmartre cemetery with its beautiful stone angels.
Together, let us read the love letters.
LOVE LETTERS FROM MONTMARTRE is an ode to love, Paris and empathy. A love letter to readers and to anyone who believes in the healing power of the written word.
Buy now!
Beyond Recall by Gerald Seymour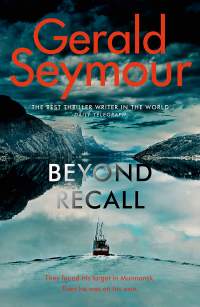 Gary - 'Gaz' - Baldwin is a watcher, not a killer. Operating with a special forces unit deep in Syria, he is to sit in a hide, observe a village, report back and leave.
But the appalling atrocity he witnesses will change his life forever.
Before long, he is living as a handyman on the Orkney islands, far from Syria, far from the army, not far enough from the memories that have all but destroyed him.
'Knacker' is one of the last old-school operators at the modern MI6 fortress on the Thames. He presides over the Round Table, a little group who meet in a pub and yearn for simpler, less bureaucratic times.
When news reaches Knacker that the Russian officer responsible for the Syrian incident may be in Murmansk, northern Russia, he sets in motion a plan to kill him. It will involve a sleeper cell, a marksman and other resources - all unlikely to be sanctioned by the MI6 top brass, so it must be done off the books.
But first, he will need a sure identification. And for that, he needs a watcher...
Full of surprise, suspense and betrayal, BEYOND RECALL is a searching novel of moral complexity and a story of desperate survival.
Buy now!
A Silent Death by Peter May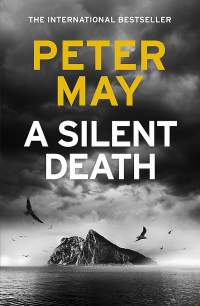 A SILENT VOW
Spain, 2020. When ex-pat fugitive Jack Cleland watches his girlfriend die, gunned down in a pursuit involving officer Cristina Sanchez Pradell, he promises to exact his revenge by destroying the policewoman.
A SILENT LIFE
Cristina's aunt Ana has been deaf-blind for the entirety of her adult life: the victim of a rare condition named Usher Syndrome. Ana is the centre of Cristina's world - and of Cleland's cruel plan.
A SILENT DEATH
John Mackenzie - an ingenious yet irascible Glaswegian investigator - is seconded to aid the Spanish authorities in their manhunt. He alone can silence Cleland before the fugitive has the last, bloody, word.
Peter May's latest bestseller unites a strong, independent Spaniard with a socially inept Scotsman; a senseless vendetta with a sense-deprived victim, and a red-hot Costa Del Sol with an ice-cold killer.
Buy now!
The Silent Patient by Alex Michaelides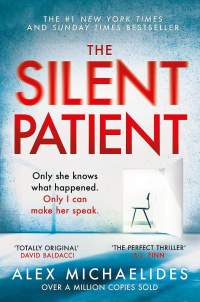 I love him so totally, completely, sometimes it threatens to overwhelm me. Sometimes I think . . . No. I won't write about that.
ALICIA
Alicia Berenson writes a diary as a release, an outlet - and to prove to her beloved husband that everything is fine. She can't bear the thought of worrying Gabriel, or causing him pain.
Until, late one evening, Alicia shoots Gabriel five times and then never speaks another word.
THEO
Forensic psychotherapist Theo Faber is convinced he can successfully treat Alicia, where all others have failed. Obsessed with investigating her crime, his discoveries suggest Alicia's silence goes far deeper than he first thought.
And if she speaks, would he want to hear the truth?
THE SILENT PATIENT is a heart-stopping debut thriller about a woman's brutal and random act of violence against her husband - and the man obsessed with discovering why.
Buy now!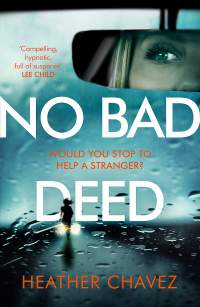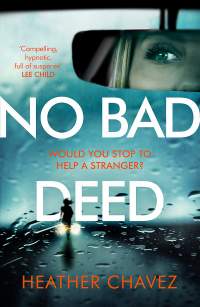 Popular Posts