Be in to win $2,000 worth of books!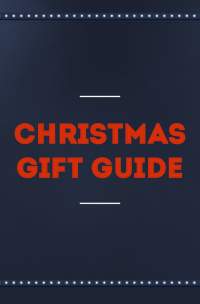 Thank you for your interest in the competition. Entries are now closed.
Purchase one of the titles from our Christmas Gift Guide and get yourself in the draw to win $2000 worth of books!*
We know how difficult it can be to find the right Christmas gifts for your nearest and dearest, so we've decided to make the process a WHOLE lot simpler. Head over to our Christmas Gift Guide, and have a play with our interactive Gift Finder. It takes your loved ones' preferences into account and generates a selection of books curated to suit, making Christmas shopping stress-free for you.
As if our Gift Finder weren't awesome enough, we are also giving you the opportunity to win $2000 worth of books of YOUR choice*, when you buy any title from the Gift Guide. You can find the right gift AND get yourself the chance to snag this seriously great prize at the same time! What more could you want?
Simply fill out the form at the bottom of this page and you're in the draw to win $2000 worth of books from Hachette NZ. Remember, you'll need to upload a copy of your receipt with your entry to be eligible.
1.Entry into this promotion is deemed acceptance of these Conditions of Entry. Only entries complying with all the Terms and Conditions are valid.
2.In order to be eligible to enter the 'Be in to be WIN $2,000 worth of books' competition, a participant must be a New Zealand resident and must be over the age of 18 as at 01/10/17. The prize winner may be asked for proof of age.
3.The Promotional Period commences on 01/10/2017 and closes 31/01/2018. All entries must be received by close of business (5pm) on 31/01/2018. The prize will be drawn and the winner notified by no later than 07/02/2018. The winner will be notified by email with the email address provided in the first instance. Unsuccessful applicants will not be notified.
4. The Winner must respond to Hachette NZ with their book choices in a timely manner, otherwise their prize will be forfeighted and another winner will be drawn.
5. There will be one (1) prize of $2000.00 worth of Hachette books of your choice, selected from the list of titles available on our website. Books will be sent to the winner's nominated courier address. If a title selected by a winner is not available the winner will be given the option to select an alternative.
6. In order to be eligible to enter the competition, the entrant must have purchased one of the following titles from a New Zealand-based retailer: The Christmas Looky Book by Donovan Bixley (9781869713454), The Wheels on the Bus by Donovan Bixley (9781869712136, 9781869712228 or 9781869712990), Old MacDonald's Farm by Donovan Bixley (9781869712303, 9781869712587 or 9781869713157), The Looky Book by Donovan Bixley (9781869712723, 9781869712921 or 9781869713409), Ten Little Elves by Mike Brownlow (9781408338292), Charlie and Lola: A Dog With Nice Ears by Lauren Child (9781408346136), This Little Kiwi Went to Market by Renee Chin (9781897136812), Rory The Dinosaur Needs a Christmas Tree by Liz Climo (9780316469678), Oi Cat! by Kes Gray (9781444932515), Oi Frog! by Kes Gray (9781444910865), Oi Dog! by Kes Gray (9781444919592), The Very Noisy Baby by Alison Lester (9781925475616), The Great White Man-Eating Shark by Margaret Mahy (9781869713614), The Man Whose Mother Was a Pirate by Margaret Mahy (9781869713607), A Lion in the Meadow by Margaret Mahy (9781444012507), Twinkle, Twinkle, ABC by Barney Saltzberg (9780714875071), Nga Wira o te Pahi by Donovan Bixley (9781869713591), Te Pamu o Koro Meketanara by Donovan Bixley (9781869713584), My First Board Book: Animals by Donovan Bixley (9781869713430), My First Board Book: Colours by Donovan Bixley (9781869713447), My First Board Book: Shapes by Donovan Bixley (9781869713478), My First Board Book: Things That Go! by Donovan Bixley (9781869713485), The Famous Five Treasury by Enid Blyton (9781444939385), Summer Holiday Stories by Enid Blyton (9781444932782), The Wizards of Once by Cressida Cowell (9781444939576), The Girl with the Lost Smile by Miranda Hart (9781444941371), Beatrice Zinker, Upside Down Thinker by Shelley Johannes (9780734417336), Rainbow Magic: My A to Z of Fairies by Daisy Meadows (9781408342107), Rock War: Crash Landing by Robert Muchamore (9781444939866), Nevermoor: The Trials of Morrigan Crow by Jessica Townsend (9780734418074), Asterix: Asterix and the Chariot Race by Jean-Yves Ferri (9781510104013), Jolly Good Food by Enid Blyton and Allegra McEvedy, The Official Pokémon Encyclopedia Special Edition (9781408352298), Top 10 of Everything 2018 by Paul Terry (9780600635147), Ban this Book by Alan Gratz (9780734417824), The Changeover by Margaret Mahy (9781869713560), Midnight Sun by Trish Cook (9781444941784), Moxie by Jennifer Mathieu (9781444940633), Mirror, Mirror by Cara Delevingne (9781409172758), The Cuban Affair, Nelson Demille (9780751565874), The Rooster Bar by John Grisham (9781473616950), Camino Island by John Grisham (9781473663732), Sleeping Beauties by Stephen and Owen King (9781473665200), King Solomon's Curse by Andy McDermott (9781472236869), Hardcore Twenty-Four by Janet Evanovich (9781472245915), The Mitford Murders
by Jessica Fellowes (9780751567168), The Girl Who Takes an Eye for an Eye by David Lagercrantz (9780857056429), Edge of Darkness by Karen Rose (9781472245830), Damaged by Martina Cole (9781472201089), Provenance by Ann Leckie (9780356506968), Ancillary Justice by Ann Leckie (9780356502403), Ancillary Sword by Ann Leckie (9780356502410), Ancillary Mercy by Ann Leckie (9780356502427), Oathbringer by Brandon Sanderson (9780575093348), The Way of Kings: Part 1 by Brandon Sanderson (9780575097360), The Way of Kings: Part 2 by Brandon Sanderson (9780575102484), Words of Radiance: Part 1 by Brandon Sanderson (9780575093317), Words of Radiance: Part 2 by Brandon Sanderson (9780575093324), Manhattan Beach by Jennifer Egan (9781472150882), The Mountain Between Us by Charles Martin (9781474606639), The Maid's Room
by Fiona Mitchell (9781473659575), Little Fires Everywhere by Celeste Ng (9781408709726), Year One by Nora Roberts (9780349414942), A Question of Trust by Penny Vincenzi (9780755377633), The Underground Railroad by Colson Whitehead (9780708898406), It by Stephen King (9781473666948), The Two by Two by Nicholas Sparks (9780751550047), Rather Be The Devil
by Ian Rankin (9781409159421), Adventures of a Young Naturalist by David Attenborough (9781473665958), 100 Nasty Women of History by Hannah Jewell (9781473671263), You Do You by Sarah Knight (9781787470422) SAS Ghost Patrol
by Damian Lewis (9781786483126), The Last Girl
by Nadia Murad and Jenna Krajeski (9780349009759), Safe by Chris Ryan (9781473664357), One Enchanted Evening by Charlotte Smith (9781925584233), Slugfest
by Reed Tucker (9780751568974), Like a Bat Out of Hell by Mick Wall (9781409173533), Charles Darwin by A.N. Wilson (9781473620971), Annie Leibovitz Portraits: 2005-2016 by Annie Leibovitz (9780714875132), The Way of Whisky by Dave Broom (9781784721428), The Coffee Dictionary by Maxwell Colonna-Dashwood (9781784723019), Feasts by Sabrina Ghayour (9781784722135), Persiana by Sabrina Ghayour(9781845339104), The Palestinian Table by Reem Kassis (9780714874968), The Great Dixter Cookbook by Aaron Bertelsen (9780714874005), America: The Cookbook by Gabrielle Langholtz (9780714873961), Coffee Art
by Dhan Tamang (9781844039487), How to Eat Better by James Wong (9781784721916), Edmonds Cookery Book (9781869710750), Edmonds Beginners Cookbook (9781869710750), Edmonds Classics (9781869710330), Edmonds Food For Flatters (9781869588649), Edmonds More Food For Flatters (9781869711214), Edmonds Best of Baking (9781869713416), Puppy Versus Kitten by Andy Riley (9780340997949), Five at the Office Christmas Party by Bruno Vincent (9781786487674),Five Get On the Property Ladder
by Bruno Vincent (9781786484758), Five Escape Brexit Island by Bruno Vincent (9781786486981), Five Get Gran Online by Bruno Vincent (9781786483867), Five go Down Under by Sophie Hamley (9780733639623), Kilted Yoga by Finlay Wilson (9781473667846), How to be Human by New Scientist (9781473629288).
7. Proof of purchase in the form of a receipt from a New Zealand based retailer is required to claim the prize. If no proof of purchase can be produced the prize will be redrawn.
8.All entries become the property of Hachette New Zealand Ltd and following the draw will be destroyed in accordance with the Privacy Act 1993 unless entrant has opted in to receive updates on book information and promotion. Should the entrant 'opt in', the entrant's contact information will only be used to contact them for the promotional purposes agreed, and will not be shared with outside companies.
9.Hachette New Zealand Ltd (the 'Promoter') and its employees and their immediate families are ineligible to enter. The Promoter reserves the right to disqualify any person for tampering with the entry process. The Promoter of this competition is Hachette NZ Limited, Level 2, 23 O'Connell Street, Auckland 1010.
10. The Promoter reserves the right to change these terms and conditions at any time and without notice.
Close
Popular Posts