Be in to WIN a Book every week for a YEAR!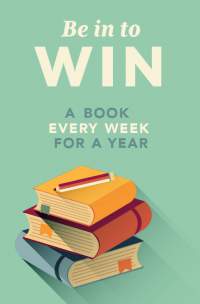 Purchase one of the below books and you could win a book a week for the next year!
Simply fill out the form at the bottom of this page and you're in the draw. Remember, you'll need to upload a copy of your receipt with your entry to be eligible.
Not sure which book to buy? Find out more about each book below.
The Outsider, Stephen King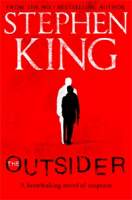 When an eleven-year-old boy is found murdered in a town park, reliable eyewitnesses undeniably point to the town's popular Little League coach, Terry Maitland, as the culprit. DNA evidence and fingerprints confirm the crime was committed by this well-loved family man. Horrified by the brutal killing, Detective Ralph Anderson, whose own son was once coached by Maitland, orders the suspect to be arrested in a public spectacle. But Maitland has an alibi. And further research confirms he was indeed out of town that day. As Anderson and the District Attorney trace the clues, the investigation expands from Ohio to Texas. And as horrifying answers begin to emerge, so King's propulsive story of almost unbearable suspense kicks into high gear. Terry Maitland seems like a nice guy but there is one rock-hard fact, as unassailable as gravity: a man cannot be in two places at the same time. Can he?
Shelter in Place, Nora Roberts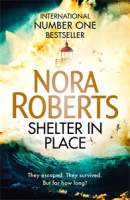 When the shots rang out in the shopping mall, Simone Knox knew what to do. Shelter in place. That's what they taught you to do in the event of a mass shooting. So on that terrible, hot summer day in 2005, Simone was lucky. She escaped death. But she would never be the same again. More than ten years later, Simone still struggles with grief, trauma and the misplaced guilt of a survivor. She spends much of her time alone on Tranquility Island - a quiet, artistic community off the coast of Maine. But she is transforming - shaping herself the way she shapes her extraordinary and highly prized sculptures. As she heals herself, she opens up to Reed Quartermaine, who survived the shooting himself and has become a detective. But someone has been watching all the survivors of the DownEast Mall massacre. They have spent years perfecting a plan to finish what was started that day. Now that Reed and Simone have found each other, they are in more danger than they can possibly imagine - from a killer who will not, and cannot stop.
Smoky the Brave, Damien Lewis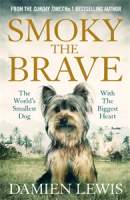 Smoky the Brave is the extraordinary, touching and true story of a heroic dog and her adoptive masters in the jungles of the Pacific War. In February 1944, as Japanese military advances threatened to engulf Australasia, a tiny, four-pound Yorkshire terrier was discovered hiding in a Japanese shell scrape amidst the thick jungles of Papua New Guinea. The GIs who discovered her presumed she had been some kind of Japanese army mascot, but it soon turned out that she understood neither commands rendered in Japanese nor English. A mystery, she was adopted by Corporal William 'Bill' Wynne, an air-crewman with the US 5th Air Force's 26th Photo Reconnaissance Squadron. In perhaps her most heroic exploit of all, Smoky ran a cable through a seventy-foot pipe no wider in places than four inches, to enable telephone lines to be run across the recently occupied airbase of Luzon. Her efforts saved hundreds of ground-crew from being exposed to enemy bombing, preventing injury and loss of life.
Sevens Heaven, Ben Ryan
The incredible story of how one man inspired a nation of underdogs to achieve sporting greatness. It is late summer 2013. Ben Ryan, a red-haired, 40-something, spectacle-wearing Englishman, is given 20 minutes to decide whether he wants to coach Fiji's rugby sevens team, with the aim of taking them to the nation's first-ever Olympic medal. He has never been to Fiji. There has been no discussion of contracts or salary. But he knows that no one plays rugby like the men from these isolated Pacific islands, just as no one plays football like the kids from the Brazilian favelas, or no one runs as fast as the boys and girls from Jamaica's boondocks. He knows too that no other rugby nation has so little - no money and no resources, only basic equipment and a long, sad history of losing its most gifted players to richer, greedier nations. Ryan says yes. And with that simple word he sets in motion an extraordinary journey that will encompass witchdoctors and rugby-obsessed prime ministers, sun-smeared dawns and devastating cyclones, intense friendships and bitter rows, phone taps and wild nationwide parties. It will end in Rio with a performance that not only wins Olympic gold but reaches fresh heights for rugby union and makes Ben and his 12 players living legends back home.
The Hideaway, Sheila O'Flanagan
When a shocking news report shatters Juno Ryan's world, she suddenly finds herself without the man she loves - and with no way of getting the answers she so desperately needs. A distraught Juno flees to the enchanting Villa Naranja in Spain. The blue skies and bountiful orange groves - along with Pep, the winemaker's handsome son - begin to soothe her broken heart, but only Juno herself can mend it. Just when she begins to feel whole again another bombshell falls. Can Juno put the past behind her? And will she ever learn to trust herself again?
Ocean Light, Nalini Singh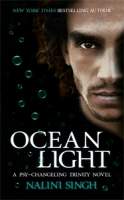 New York Times bestselling author and New Zealander Nalini Singh dives beneath the surface of her Psy-Changeling world into a story of passionate devotion and selfless love...
Security specialist Bowen Knight has come back from the dead. But there's a ticking time bomb in his head: a chip implanted to block telepathic interference that could fail at any moment - taking his brain along with it. With no time to waste, he should be back on land helping the Human Alliance. Instead, he's at the bottom of the ocean, consumed with an enigmatic changeling...Kaia Luna may have traded in science for being a chef, but she won't hide the facts of Bo's condition from him or herself. She's suffered too much loss in her life to fall prey to the dangerous charm of a human who is a dead man walking. And she carries a devastating secret that Bo could never imagine...But when Kaia is taken by those who mean her deadly harm, all bets are off. Bo will do anything to get her back - even if it means striking a devil's bargain and giving up his mind to the enemy.
The Songs of Us, Emma Cooper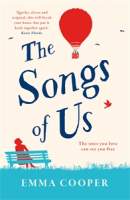 Fans of Jojo Moyes and Marian Keyes will love The Songs of Us by Emma Cooper, a charming, funny and heartbreaking novel of love, loss and what it means to be a family.
If Melody hadn't run out of de-icer that day, she would never have slipped and banged her head. She wouldn't be left with a condition that makes her sing when she's nervous. And she definitely wouldn't have belted out the Arctic Monkeys' 'I Bet You Look Good on the Dancefloor' in assembly at her son's school. If Dev hadn't taken the kids to the zoo that day, then the accident wouldn't have happened. He wouldn't have left Flynn and Rose without a dad. Or shattered the love of his life's heart.But if they hadn't seen the missing person report that day, they might never have taken the trip to Cornwall. And, in the last place they expected, discovered what it really means to be 'Us'.
The Anniversary, Roisin Meaney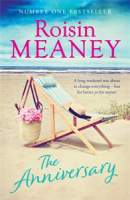 Lily and Charlie separated after twenty-six years of marriage. Now, with their divorce due to come through in a matter of months, Lily, newly engaged to the dependable Joe, decides to get the whole family together for one last weekend at Land's End, their old summer home by the sea. Lily has to break some news to Charlie, her daughter Poll and son Thomas -- news she knows they're not going to be happy about. But as the family makes their way to Land's End with their new partners, Lily's best laid plans are about to go awry. As Charlie's much younger girlfriend Chloe guards her own secret, Poll seems intent on sabotaging her apparently perfect relationship, while Thomas wrestles with a decision he knows could break his family apart. And amid the drama, they've forgotten that this weekend also just happens to be Lily and Charlie's wedding anniversary...Will all the couples survive the weekend intact?
Available from 26 June 2018, pre-order now from Mighty Ape.
The Other Wife, Michael Robotham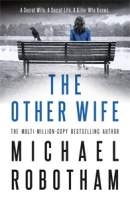 William and Mary have been married sixty years. William is a celebrated surgeon, Mary a devoted wife. Both are strong believers in right and wrong. William and Olivia have been together twenty years. Olivia was once a tennis star, but her career has long since faded. Clinical psychologist Joe O'Loughlin knows only one of these stories to be true. But when he is called to his father's hospital bed after a brutal attack, everything he once knew is turned upside down. Is it possible his father, the upstanding citizen, was leading a double life? And who is the strange woman crying at William's bedside, covered in his blood - a friend, a mistress, a fantasist or a killer?
The Peacock Summer, Hannah Richell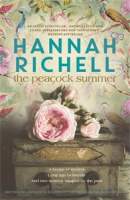 Two summers, decades apart. Two women whose lives are forever entwined. And a house that holds the secrets that could free them both.
At twenty-six, Lillian feels ancient and exhausted. Her marriage to Charles Oberon has not turned out the way she thought it would. To her it seems she is just another beautiful object captured within the walls of Cloudesley, her husband's Chilterns manor house. But, with a young step-son and a sister to care for, Lillian accepts there is no way out for her. Then Charles makes an arrangement with an enigmatic artist visiting their home and her world is turned on its head.
Maggie Oberon ran from the hurt and resentment she caused. Half a world away, in Australia, it was easier to forget, to pretend she didn't care. But when her grandmother, Lillian, falls ill she must head back to Cloudesley. Forced to face her past, she will learn that all she thought was real, all that she held so close, was never as it seemed.
Available from 26th June, pre-order now from Mighty Ape.
A Noise Downstairs, Linwood Barclay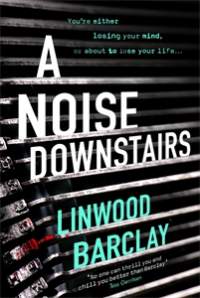 Paul Davis forgets things. Why he walked into a room. Who he spoke to, and what they said. What he promised his wife he'd do. Sometimes it's too much, and the panic takes hold. But he wasn't always like this. Eight months ago, Paul was attacked - left for dead after seeing something he shouldn't have - and has been piecing his life back together ever since. During the days, therapy helps. But at night, he hears noises that no one else can. That nobody believes. Sometimes he thinks someone is in the house. Other times, the sounds are far stranger. Either he's losing his mind - or someone wants him to think he is. Or maybe something even darker is waiting downstairs...
Available from 10 July 2018, pre-order now from Mighty Ape.
Complete the form below to enter the draw. Or, if you are not able to to upload your receipt, please post a copy of your receipt to:
Win a Book a Week Competition
Hachette NZ
PO Box 3255
Shortland Street
Auckland 1140
1. Entry into this promotion is deemed acceptance of these Conditions of Entry. Only entries complying with all the Terms and Conditions are valid.
2. Eligible books are The Outsider, Stephen King (9781473676404); Shelter in Place, Nora Roberts (9780349417820); Smoky the Brave, Damien Lewis (9781786483089); Sevens Heaven, Ben Ryan (9781474608268); The Hideaway, Sheila O'Flanagan (9781472235374); Ocean Light, Nalini Singh (9781473217621); The Songs of Us, Emma Cooper (9781472252548); The Anniversary, Roisin Meaney (9781473643024); The Other Wife, Michael Robotham (9780733637933); The Peacock Summer, Hannah Richell(9780733640438); A Noise Downstairs, Linwood Barclay (9781409163992)
2. In order to be eligible to enter the 'Be in to be WIN a book a week for a year' competition, a participant must be a New Zealand resident, have purchased an elible book and must be over the age of 18 as at 22/05/18. The prize winner may be asked for proof of age.
3.The Promotional Period commences on 29/05/2018 and closes 31/08/2018. All entries must be received by close of business (5pm) on 31/08/2018. The prize will be drawn and the winner notified by no later than 18/09/2018. The winner will be notified by email with the email address provided in the first instance. Unsuccessful applicants will not be notified.
4.There will be one (1) prize composed of one (1) book of the winners choosing each week for 52 weeks.
5. All entries become the property of Hachette New Zealand Ltd and following the draw will be destroyed in accordance with the Privacy Act 1993 unless entrant has opted in to receive updates on book information and promotion. Should the entrant 'opt in', the entrant's contact information will only be used to contact them for the promotional purposes agreed, and will not be shared with outside companies.
7.Hachette New Zealand Ltd (the 'Promoter') and its employees and their immediate families are ineligible to enter. The Promoter reserves the right to disqualify any person for tampering with the entry process. The Promoter of this competition is Hachette NZ Limited, Level 2, 23 O'Connell Street, Auckland 1010.
Close
Popular Posts