Jul 23
Be in to WIN A virtual hangout with Stephenie Meyer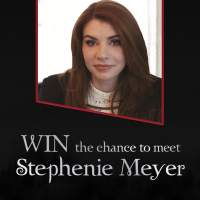 We are giving TWO Twilight superfans the chance to meet up with Stephenie Meyer!
Winners will join a select group of superfans from around the world to take part in an international video conference call with Stephenie Meyer on 18th August 2020, where Stephenie will read from Midnight Sun and answer fan questions.
This competition is now closed. Please check back to see who the two winners are.
Buy your copy of Midnight Sun now
Popular Posts