Feb 05
Book Launch with Olivia Hayfield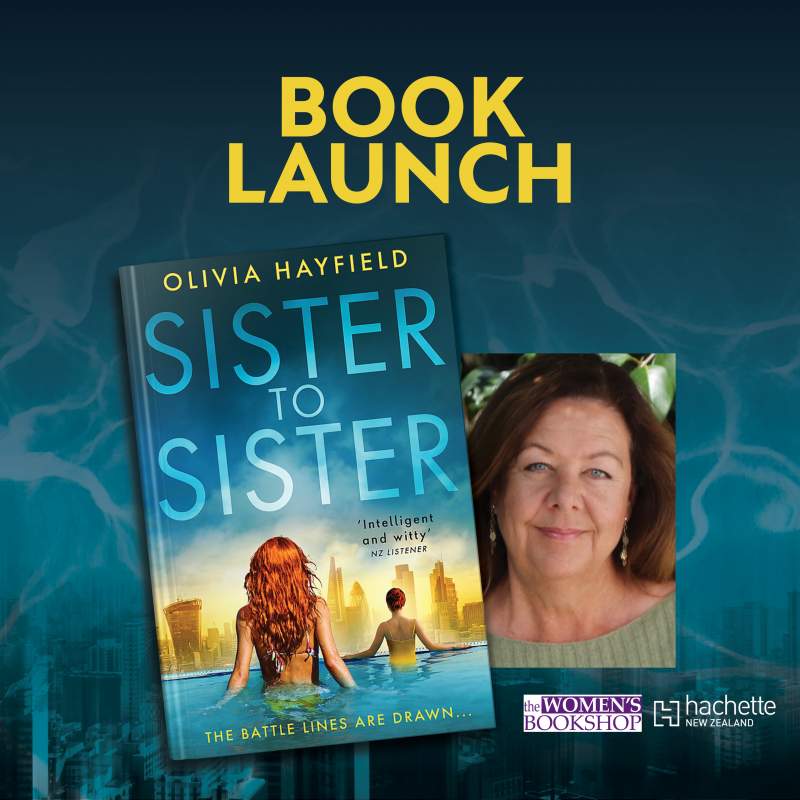 Join Olivia Hayfield for the launch of SISTER TO SISTER
6pm, Wednesday 24th February 2021 at
The Women's Bookshop
105 Ponsonby Rd (opposite Ponsonby Central)
All Welcome!
The battle lines are drawn...
Following the scandalous revelations about his love life, disgraced media mogul Harry Rose is searching for redemption. His daughters - bright, winsome Eliza and dark, difficult Maria - have taken over the helm at Rose Corp. But while Eliza's on study leave at Oxford, Maria embarks on a drive to rid the British media giant of sleaze. His legacy under threat, Harry wants Maria out and Eliza in. But hanging between Harry and Eliza is the unresolved death of Eliza's mother, Ana.
Eliza has a vision for Rose Corp. Along with her wildly gifted friends Will Bardington and Kit Marley, enfants terribles of the arts world, she plans a new golden age of British TV drama. But Maria is standing in her way. And then there's the distraction of her childhood playmate, the twinkly-eyed metrosexual Rob Studley, and a new threat, from Eliza's thorn-in-the-side Scottish cousin, the charismatic Mackenzie James.
Guided by Harry, Eliza navigates life as Rose Corp's new queen. But after a stellar start, things take a dark turn, and ultimately Eliza will have to make a choice: career, or love? It shouldn't be this hard.
Olivia Hayfield
Olivia Hayfield is the pen name of British author Sue Copsey. Sue is usually to be found in her office editing other people's books, while Olivia is likely to be in her writing hut at the bottom of the garden, wondering what well-known historical characters would be like if they were alive today.
Sue worked for several years as a press officer at London Zoo, and then became an editor at Dorling Kindersley UK. She and her husband later moved to New Zealand, where Sue continues to work in publishing. She is also the author of several children's books, including The Ghosts of Tarawera, which received a Notable Book Award from the Storylines Children's Literature Trust of New Zealand.
Popular Posts