Apr 04
Books to Inspire Everyone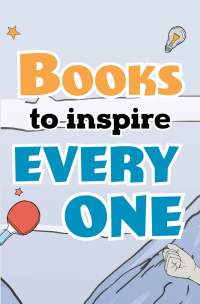 Stories for Boys who Dare to be Different
Ben Brooks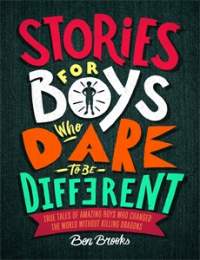 Prince charming, dragon slayer, mischievous prankster... More often than not, these are the role-models boys encounter in the books they read at home and at school. As a boy, there is an assumption that you will conform to a stereotypical idea of masculinity.
But what if you're the introvert kind? What if you prefer to pick up a book rather than a sword? What if you want to cry when you're feeling sad or angry? What if you like the idea of wearing a dress?
There is an ongoing crisis with regards to young men and mental health, with unhelpful gender stereotypes contributing to this malaise. Stories for Boys Who Dare to Be Different offers a welcome alternative narrative. It is an extraordinary compilation of 100 stories of famous and not-so-famous men from the past to the present day, every single one of them a rule-breaker and innovator in his own way, and all going on to achieve amazing things. Entries include our own Taika Waititi as well as Frank Ocean, Salvador Dalí, Rimbaud, Beethoven, Barack Obama, Lionel Messi and more - different sorts of heroes from all walks of life and from all over the world.
A beautiful and transporting book packed with stories of adventure and wonderment, it will appeal to those who need the courage to reject peer pressure and go against the grain. It is the must-have book for all those boys who worry about stuff and all those parents who worry about their boys who worry about stuff. It will educate and entertain, while also encourage and inspire.

You Are Awesome
Matthew Syed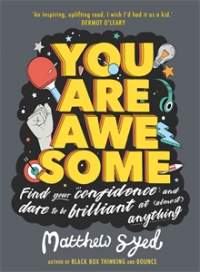 I'm no good at sport ... I can't do maths ... I really struggle with exams ... Sound familiar?
If you believe you can't do something, the chances are you won't try. But what if you really could get better at maths, or sport or exams? In fact, what if you could excel at anything you put your mind to?
You Are Awesome can help you do just that, inspiring and empowering young readers to find the confidence to realise their potential. The first children's book from Times journalist, two-time Olympian and best-selling mindset author Matthew Syed, it uses examples of successful people from Mozart to Serena Williams to demonstrate that success really is earned rather than given, and that talent can be acquired. With hard work and determination, practice and self-belief, and, most importantly, a Growth Mindset, there's no reason why anyone can't achieve anything.
Practical, insightful and positive, this is the book to help children build resilience, embrace their mistakes and grow into successful, happy adults.

We've put together some notes to help teachers. Download now.
Rebel Voices
Louise Kay Stewart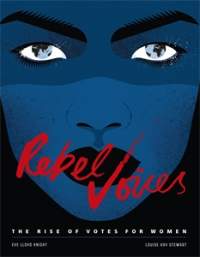 If you loved Goodnight Stories for Rebel Girls, Fantastically Great Women Who Changed the World or Women in Science then you'll love this!
This is a timely, beautiful and bold compendium of women around the world who said Time's Up on inequality.
The book shares the story of the suffragettes, and of their sisters campaigning for equal rights globally. Discover how 40,000 Russian women marched through St Petersburg demanding their rights, one Canadian woman changed opinions with a play, and Kuwaiti women protested via text message. And read how women climbed mountains, walked a lion through the streets of Paris, and starved themselves, all in the name of having a voice and a choice. Tracing its history from New Zealand at the end of the 19th century, follow this empowering movement as it spread from Oceania to Europe and the Americas, then Africa and Asia up to the present day. And be inspired by the brave women who rioted, rallied and refused to give up.
Stunningly illustrated by Eve Lloyd Knight, this book celebrates the women who stood up, spoke up, and refused to behave, rebelling against convention to give women everywhere a voice. And it shows what can be achieved when women stand together, and say enough.

Popular Posts