Feb 11
Celebrating 50 years of Margaret Mahy

'It is in the nature of books, that they have the capacity to make you feel powerful about what you can alter and achieve in your life' - Margaret Mahy
2019 marks 50 years since A Lion in the Meadow, Margaret Mahy's first story was published. We are celebrating this momentous occasion with festivities throughout the year.
Margaret Mahy (1936-2012) is one of New Zealand's most celebrated children's writers. She is the author of more than 150 titles, which have been translated into many different languages and sold around the world. Appointed to the Order of New Zealand in 1993, Mahy also won many global prizes for children's writers, including the Carnegie Medal and the prestigious Hans Christian Andersen Award.
Find out more about the celebrations, and her books below. We have a lot more festivities in the pipeline, so keep checking back for updates!
Celebration events:
Margaret Mahy Illustration Prize
Competition open until 12pm Friday, 26 July 2019. Find out more.
Shortlist announced Thursday, 8 August 2019.
Winner announced Thursday, 29 August 2019.
The Margaret Mahy Illustration Prize has been created to assist in launching an unpublished, New Zealand based illustrator's career in Children's Publishing.
Using classic Margaret Mahy stories as the text, this prize will give previously unpublished illustrators the chance to have their artwork paired with one of the biggest names in New Zealand publishing. Margaret had an amazing way with words and worked with many brilliant illustrators in her time including Gavin Bishop, Quentin Blake, Jenny Williams and Tony Ross.
The first story to be reillustrated will be for The Boy (or Girl) With Two Shadows in 2019. The winner may be selected to work with Hachette New Zealand on the final illustrations.
Auckland Philharmonia Orchestra performance
Auckland Town Hall Saturday 30 March and Takapuna Saturday 6 April
Auckland's orchestra is dusting off their big book of tall tales for a concert devoted to your littlie's favourite stories.
The APO present a programme of music for your curious little bookworm. Kiwi readers of all ages will enjoy a very special orchestral retelling of stories from New Zealand's most beloved authors – including Margaret Mahy's A Lion in the Meadow .
Before the concert, kids are invited to the Music Zoo where they get to learn about the instruments of the orchestra up close. And in the final chapter, everyone can walk through the orchestra on stage as the musicians play the last pieces of the day.
Storylines Margaret Mahy Award
Celebration 31 March
The Storylines Margaret Mahy Awards Day is Storylines' annual celebration of New Zealand's authors, their books and achievements.
Multi-award-winning Wellington-based author Mandy Hager is the winner of the 2019 Storylines Margaret Mahy Medal for life-time achievement and a distinguished contribution to New Zealand's literature for young people.
Tim Bray Productions presents The Man Whose Mother Was a Pirate
The Pumphouse Theatre, Takapuna, 6 - 28 April
Ahoy me' hearties! This stage adaptation of Margaret Mahy's rollicking and funny pirate adventure makes for a brilliant family outing.
The Man Whose Mother was a Pirate tells the story of Sam, an ordinary man who wears an ordinary suit and who works in an ordinary office. But his mother is an extraordinary mother – she's a pirate and yearns to see the sea again.
Costume Parade: Encourage your children to dress up as their favourite character from The Man Whose Mother was a Pirate for the onstage Costume Parade just prior to the start of the holiday shows.
A Lion in the Meadow Reading at The Auckland Writers Festival
Balcony Bar, Auckland Townhall Sunday 19 May,10am - 10.20am
A small boy discovers a big, roaring, yellow, whiskery lion in the meadow, and with it the power of stories. Join us to celebrate the 50th birthday of Margaret Mahy's much-loved picture book A Lion in the Meadow in English and te reo Maori. Featuring an absolutely huge copy of the book – it's bigger than a lion – and te reo Māori champions Scotty & Stacey Morrison to read it aloud.
Complete your Margaret Mahy collection today!

A Lion in the Meadow
Go back to where it all began with this delightful story of truth and imagination.
Shop now! Available in te reo Maori, or in English as a paperback or a hardback.

The Great White Man Eating Shark
Norvin is a boy who looks like a shark. When he straps a homemade dorsal fin to his back, all the other swimmers rush to the beach. He loves having the water to himself - until a real man-eating shark comes along!
The Man Whose Mother Was a Pirate
Sam has an ordinary life - but his mother used to be a pirate! One day at breakfast, they decide to go to sea and an amazing adventure begins.
The Witch in the Cherry Tree
A mouth-watering tale of delicious cakes and wicked witches.
Available from 26.03.2019. Pre-order now!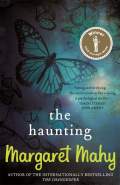 The Haunting
Carnegie Award Winning Novel!
Eight-year-old Barney has been haunted before. He thought it was something he'd just grow out of, like the imaginary friends his step-mother believes he has. But this time it's different. Footsteps follow him, there's a demanding voice barking orders, and Barney begins to feel that sometimes his body is not his own at all . . .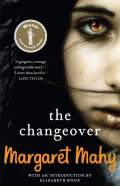 The Changeover
Carnegie Award Winning Novel!
Nothing had prepared Laura for the horror of today. Her little brother, Jacko, is fighting for his life after being sucked dry of his youth by the sinister Carmody Braque. Laura knows there is only one way to save Jacko; she must join Sorensen and use his supernatural powers to change over if there is to be any hope for her little brother.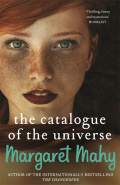 The Catalogue of the Universe
Angela is passionate, confident and popular, living an eccentric life with her mother at the top of Dry Creek Road. Her best friend Tyke prefers the company of his telescope and philosophy books - anything to escape the chaos of his family. But when a search for answers uncovers long-buried secrets, these two 18-year-olds will learn that sometimes the tough decisions we make have lifelong consequences.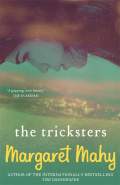 The Tricksters
Only 17-year-old Harry questions the strange ways of three charming brothers who have come to stay. But even she isn't sure what is real anymore: are they really related to Teddy Carnival, said to have drowned on that beach many years ago, or are they tricksters - conjured by her overactive imagination?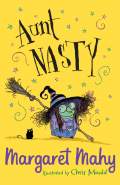 Aunt Nasty
Aunt Nasty is coming to stay. Claire and Toby don't know what to expect. You see, Aunt Nasty isn't like other aunties. Aunt Nasty is a witch!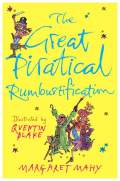 The Great Piratical Rumbustification
Yo ho ho! All across the city, the pirates are getting restless and long for a party. So when a retired pirate comes to babysit for the Terrapin family, they are in for quite a surprise...
Shop Now!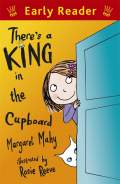 There's a King in the Cupboard
A family move into a new house. They are just a small family - a mum, a dad and a little girl called Sarah. It is a big old house full of space and echoes. And Sarah is sure there is something very magical indeed about the cupboard under the stairs...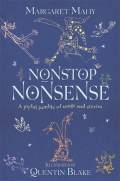 Nonstop Nonsense
A joyful jumble of poems, songs and stories.
Popular Posts