Celtic Noir
Today's hottest crime writers, Val McDermid and Adrian McKinty will be participating at Celtic Noir in October. Find out more about their events and latest books below.
Val McDermid in conversation with Adrian McKinty
$28 per person, light refreshments provided
Sat, 12 October 2019
6:30 PM – 8:00 PM NZDT
Dunedin City Library
4th Floor
230 Moray Place
About this Event
Scotland's 'Queen of Crime' Val McDermid returns to the Edinburgh of the South to discuss the thirty-fifth novel of her stellar career.
How the Dead Speak is the latest in the bestselling Tony Hill and Carol Jordan series. It comes hot on the heels of My Scotland, a book of memoir and photography that takes readers on a journey to the landscapes she has known all her life, and the places where her stories and characters reside.
McDermid – who has recently taken up an appointment as Visiting Professor of Scottish Studies and Crime Fiction at the University of Otago – will discuss her long and extraordinary career with fellow bestseller Adrian McKinty.
Light refreshments will be served at 6.30pm. Author talk to start at 7.00pm.
Celtic Noir panel: Featuring Val McDermid and Adrian McKinty
$17 per person
Sun, 13 October 2019
2:00 PM – 3:00 PM NZDT
Dunedin City Library
4th Floor
230 Moray Place
Dunedin
About this Event
Some of the most successful and acclaimed crime fiction of recent years has emerged from Scotland and Ireland.
Liam McIlvanney assembles a panel of Celtic crime writers – Scotland's Val McDermid, and Ireland's Liz Nugent and Adrian McKinty – to discuss the current landscape of crime fiction in both countries.
What makes crime such a prominent genre in Scotland and Ireland? What do the two literatures have in common? How important is the shared inheritance of Gothic fiction in Ireland and Scotland?
Panelists will debate these and other questions from the audience as the Celtic Noir Festival draws to a close.
How the Dead Speak, Val McDermid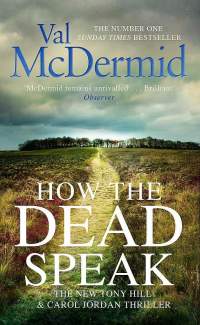 When human remains are discovered in the grounds of an old convent, it quickly becomes clear that someone has been using the site as their personal burial ground. But with the convent abandoned long ago and the remains dating back many years, could this be the work of more than one obsessive killer?
It's an investigation that throws up more questions as the evidence mounts, and after their last case ended catastrophically, Tony Hill and Carol Jordan can only watch from afar. As they deal with the consequences of previous actions, someone with a terrifying routine is biding their time - and both Tony and Carol find themselves closer to the edge than they have ever been before . . .
Electrifying and filled with masterful suspense, this is the most eagerly anticipated thriller yet from number one bestseller and queen of crime Val McDermid.
Buy your copy here.
The Chain, Adrian McKinty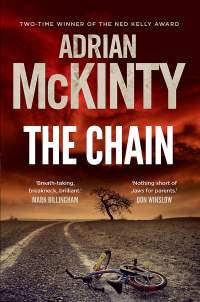 VICTIM. KIDNAPPER. CRIMINAL. YOU WILL BECOME EACH ONE.
The morning starts like any other. Rachel Klein drops her daughter, Kylie, at the bus stop and heads into her day. But then a phone call changes everything. A woman has Kylie bound and gagged in her back seat, and the only way Rachel will ever see her again is if she pays a ransom - and kidnaps another child. The caller is a mother herself, whose son has also been abducted, and if Rachel doesn't do exactly as she's told, both children will die. Rachel is now part of a terrifying scheme - The Chain.
The rules are simple: find the money, find your victim, and then commit a horrible act you'd have thought yourself incapable of just 24 hours ago. Rachel is an ordinary woman, but over the coming days she will be pushed beyond ordinary limits to save her daughter. What the anonymous masterminds behind The Chain know is that parents will do anything for their children. But what they don't know is that they may have met their match.
Can Rachel be the one person to finally break The Chain?
Buy your copy here.
Popular Posts