Apr 18
Gorgeous Reads
Pamper your soul with these gorgeous reads!
A Year at Hotel Gondola
Nicky Pellegrino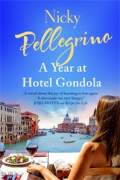 Kat has never wanted to live a small, everyday sort of life. She's an adventurer, a food writer who travels the world visiting far-flung places and eating unusual fare. Now she is about to embark on her biggest adventure yet - a relationship. She has fallen in love with an Italian man and is moving to live with him in Venice where she will help him run his small guesthouse, Hotel Gondola.
Kat has lined up a book deal and will write about the first year of her new adventure: the food she eats, the recipes she collects, the people she meets, the man she doesn't really know all that well but is going to make a life with...
Still, as Kat ought to know by now, the whole point of adventures is they never go exactly the way you expect them to...
Nicky Pellegrino writes gorgeous, gastronomic Italianate dramas rich with passion, sunshine, humanity and intrigue. She is adept at evoking an Italian feast as she is at describing the pain of hearbreak or the joy of falling in love.

Edmonds Everyday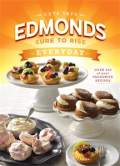 For over 100 years, New Zealand families have loved and trusted Edmonds recipes.
Whether you're baking for a special occasion, or cooking a delicious family meal, Edmonds goes hand in hand with making great memories. This fully illustrated collection features over 300 of the best Edmonds recipes including all your old favourites and some new classics for any occasion.
Packed with easy-to-prepare, delicious and reliable recipes from the delicious Banana Cake or the classic Caesar Salad to the perfect Bacon and Egg Pie or a Barbecue Feast, this is a cookbook every home needs.
Beloved by New Zealanders, these are your favourite recipes, collected together in one special volume.

Available from Tuesday 24th April. Pre-order today from Mighty Ape.
Six Tudor Queens: Jane Seymour, The Haunted Queen
Alison Weir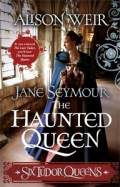 JANE SEYMOUR. THE THIRD OF HENRY'S QUEENS. HER STORY
Eleven days after the death of Anne Boleyn, Jane is dressing for her wedding to the King. She has witnessed at first hand how courtly play can quickly turn to danger and knows she must bear a son . . . or face ruin. This new queen must therefore step out from the shadows cast by Katherine and Anne - in doing so, can she expose a gentler side to the brutal King?
Acclaimed, bestselling historian Alison Weir draws on new research for her captivating novel, which paints a compelling portrait of Jane and casts fresh light on both traditional and modern perceptions of her. Jane was driven by the strength of her faith and a belief that she might do some good in a wicked world.
History tells us how she died. This spellbinding novel explores the life she lived.

Available from Thursday 3rd May. Pre-order your copy from Mighty Ape now.
Listen for the Weather
Justine Delaney Wilson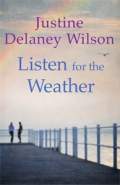 Every act has a consequence. Every marriage has a breaking point. Beth Rogers and her family have settled well into their new life in New Zealand, far from the stifling containment of the life they knew at home in Ireland. Everything is idyllic. The children are happy and settled. Beth's marriage to Steve, and their love for each other, seems solid.
Until a bombshell lands, in the form of a letter Steve receives from a woman from his past. In the envelope is a photograph of a three-year-old girl-Beth and Steve's papered-over past has caught up with them, in the shape of this child... Beth forgave Steve once before -can she do it again? Does Steve want her to?
Listen for the Weather is the story of a marriage. It's a story about consequences. And how we make our own weather.

Available from Thursday 3rd May. Pre-order your copy from Mighty Ape today.
Death is Not Enough
Karen Rose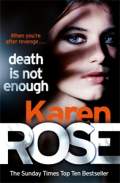 Gwyn Weaver is as resilient as anyone could be. Having survived an attempted murder, she has rebuilt her life and reclaimed her dignity and strength. She's always known about her feelings for defence attorney Thomas Thorne, but as her friend and a colleague there could be no chance of anything more... or could there? Thorne has known violence and pain all his life. He's overcome the hardships thanks to his own steel, and the love of his loyal friends. Now he's thinking it might finally be time to let his guard down, and allow himself to let in the woman he's always admired from afar. Then Thorne's whole world is torn apart - he is found unconscious in his own bed, the lifeless body of a stranger lying next to him, her blood on his hands. Knowing Thorne could never have committed such a terrible crime, Gwyn and his friends rally round to clear his name. But this is just the beginning - the beginning of a brutal campaign to destroy Thorne, and everything he holds dear...

Available from Thursday 17th May. Pre-order your copy from Mighty Ape now.
The Paris Seamstress
Natasha Lester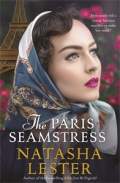 1940. Parisian seamstress Estella Bissette is forced to flee France as the Germans advance. She is bound for Manhattan with a few francs, one suitcase, her sewing machine and a dream: to have her own atelier.
2015. Australian curator Fabienne Bissette journeys to the annual Met Gala for an exhibition of her beloved grandmother's work - one of the world's leading designers of ready-to-wear clothing. But as Fabienne learns more about her grandmother's past, she uncovers a story of tragedy, heartbreak and secrets - and the sacrifices made for love. Crossing generations, society's boundaries and international turmoil, The Paris Seamstress is the beguiling, transporting story of the special relationship between a grandmother and her granddaughter as they attempt to heal the heartache of the past.

Popular Posts