Nalini Singh Book Launch and Talk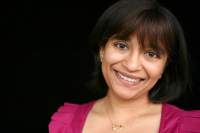 Join us to celebrate the release of Archangel's War, the latest book in the Guild Hunters series by New York Times bestselling local author Nalini Singh.
6:30pm, Tuesday September 24th 2019
Epsom Community Library
195 Manukau Rd, Epsom
Light refreshments provided.
Gold coin donation appreciated, with proceeds going to Rotary literacy programmes.
To RSVP, email epsomlibrary@aucklandcouncil.govt.nz

Nalini Singh was born in Fiji and raised in New Zealand. She spent three years living and working in Japan, and travelling around Asia before returning to New Zealand now - although she's always plotting new trips. She has worked as a lawyer, a librarian, a candy factory general hand, a bank temp and an English teacher, not necessarily in that order. Some people might call that inconsistency, but she calls it grist for the writer's mill.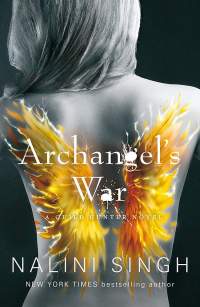 Wings of silver. Wings of blue. Mortal heart. Broken dreams. Shatter. Shatter. Shatter. A sundering. A grave. I see the end. I see...
The world is in chaos as the power surge of the Cascade rises to a devastating crescendo. In furiously resisting its attempts to turn Elena into a vessel for Raphael's power, Elena and her archangel are irrevocably changed... far beyond the prophecy of a cursed Ancient.
At the same time, violent and eerie events around the world threaten to wipe out entire populations. And in the Archangel Lijuan's former territory, an unnatural fog weaves through the land, leaving only a bone-chilling silence in its wake. Soon it becomes clear that even the archangels are not immune to this deadly evil. This time, even the combined power of the Cadre may not be enough...
This war could end them all.
Available from 24th September 2019
Popular Posts