Oct 11
Nevermoor, Jessica Townsend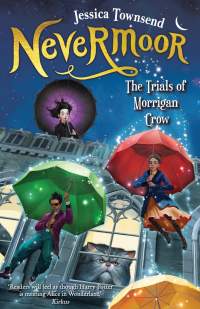 Born on an unlucky day, Morrigan Crow is blamed for all local misfortunes, from hailstorms to heart attacks - and, worst of all, the curse means that Morrigan is doomed to die at midnight on Eventide.
But as Morrigan awaits her fate, a strange and remarkable man named Jupiter North appears. Chased by black-smoke hounds and shadowy hunters on horseback, he whisks her away into the safety of a secret, magical city called Nevermoor.
It's there that Morrigan discovers Jupiter has chosen her to contend for a place in the city's most prestigious organisation: the Wundrous Society. In order to join, she must compete in four difficult and dangerous trials against hundreds of other children, each boasting an extraordinary talent that sets them apart. Except for Morrigan, who doesn't seem to have any special talent at all.
To stay in the safety of Nevermoor for good, Morrigan will need to find a way to pass the tests - or she'll have to leave the city to confront her deadly fate.

Reviews: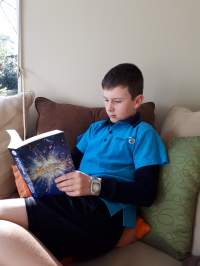 In all my life I have never had such an urge to keep reading. Right from the first page this book has instilled me with a feeling of anticipation and unfairness about Morrigan Crows life in Jackalfax. The land of Nevermoor, however, inspires a completely different feel of wonder, fascination and joy. The style and setting of this book is a blend of all the fabulous classics of fantasy with a distinctive modern feel and a hook on every page. Readers of all genres will love this book but this is a must have for readers of fantasy, who will absolutely devour this book from beginning to end. In this book, protagonist Morrigan Crow, a cursed child, is whisked away from her death in Jackalfax to the safety of the mystical and Wundrous world of Nevermoor. However, Morrigan must pass four difficult trials to be able to stay in Nevermoor or she will be taken back to Jackalfax, and with it, her certain death. But to make it worse, her other competitors all have a special ability that they possess to aid them in the trials, leaving Morrigan the odd one out. This book has such a fantastically unique style of writing and an enchanting plotline that had me up at night thinking about every twist. However, the anticipation doesn't end when you finish the the book. Nevermoor will have you thinking about it long after you finish it. – Jake (aged 11) from Auckland.
Nevermoor is an amazing book and deserves to win many awards for its greatness! It explains things so it unravels at convenient times when you least suspect it and is humorous and well written. I recommend it for people aged 8-12/13 but you can still read it at 7 and above 13...it was certainly fun for me to read. I hope it wins many awards and becomes a very popular book! – Elisabeth (aged 9) from Auckland.
Nevermoor was especially awesome. Even though it was really long it was really good.
I like how there were kind of creepy and scary bits. - Flynn (aged 8) from Wellington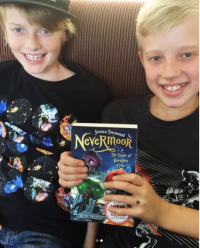 I loved this book and found it hugely entertaining. I think the entire time I was reading Nevermoor I was wearing an enormous smile. There are plenty of laugh out loud moments, some epic snark and silliness and much adventure. Morrigan is such a misery at the beginning of the story, complete with Wednesday Adams fashion sense, mulishness and a deep longing for something better, something happier. The world building was unique and I kept having visions of a luxurious version of The Grand Budapest when reading about the Hotel Deucalion. Fab secondary characters and I am hoping Morrigan's new friends get a little more page time in future books. The pic is of my gorgeous nephews who are pretty keen too!!!
Sarahreadsnz - read full review here
Jess Townsend introducing Nevermoor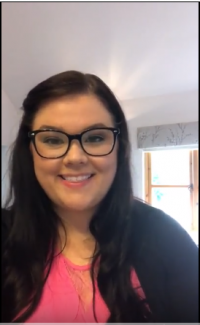 Nevermoor is available now where all good books are sold!
Popular Posts