Nov 13
New Zealand Festival of the Arts
We're so excited about the New Zealand Festival of the Arts, coming to Wellington in 21 February – 15 March 2020. With more than 100 arts experiences, it's sure to be something special. Check out the full programme here, and see some of authors attending: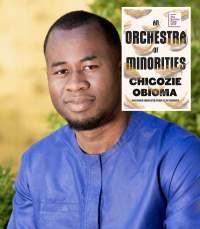 Chigozie Obioma is a Nigerian writer and assistant professor of Literature and Creative Writing at the University of Nebraska-Lincoln. In 2015, he was named one of "100 Global Thinkers" by Foreign Policy magazine. He is the first author in Booker Prize history to be nominated for their first and second book, with The Fishermen shortlisted for the 2015 Man Booker Prize, and An Orchestra of Minorities shortlisted for the 2019 Booker Prize.
Chigozie's most recent book is An Orchestra of Minorities, a contemporary twist of Homer's Odyssey, in the mythic style of the Igbo literary tradition, a heart-wrenching epic about the tension between destiny and determination. Buy here.
Chigozie Obioma: An Orchestra of Minorities
Chigozie Obioma's Booker shortlisted novel The Orchestra of Minorities is an epic tale driven by love and marred by hostility and racism. Nigerian chicken farmer, Chinonso, embarks on a Homerian journey to attain the respect of the family of the woman he wishes to marry. Entirely narrated by Chinonso's Chi (or guardian spirit), Obioma's masterful storytelling ask us to survey and relate to an individual's spiritual life against the pitiful hostility of human prejudice. Obioma speaks with Brannavan Gnanalingam.
Sunday 23 February 2pm
$19
Renouf Foyer, Michael Fowler Centre
1 Taranaki St, Te Aro, Wellington 6011, New Zealand
Buy tickets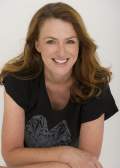 Nicky Pellegrino is a Number 1 bestselling author and has written ten fabulous novels. Her inspiration comes from her Italian heritage. When her Italian father came to England he fell in love with and married a Liverpool girl. He brought to his new family his passion for food and instilled in them what all Italians know - that you live to eat instead of eating to live. This Italian mantra is the inspiration behind Nicky's delicious novels. Every summer the family left their home in Merseyside and returned to her father's home town, near Naples, in southern Italy. When Nicky met and married a New Zealander she moved to Auckland where she works as a journalist and edits a women's magazine. She hoards her annual leave so that she and her husband can return to Italy to meet up with her family and to eat the best mozzarella and research her books.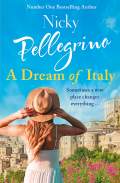 Nicky's most recent book is A Dream of Italy, a passionate and gorgeous new novel following Salvio, Elise, Edward, and Mimi, whose lives are changed when the picturesque mountain town of Montenello advertises houses selling for one euro each. Buy here.
A Feminist Romance
Chick-Lit: Love the genre, hate the name? Romance writers Lucy-Anne Holmes (Just A Girl Standing in Front of a Boy), Nicky Pellegrino (A Dream of Italy), Bronwyn Sell (Lovestruck) and Catherine Robertson (The Not So Perfect Life of Mo Lawrence) are best-selling authors in the genre often described as chick-lit. They discuss books that focus on women's emotional and domestic lives and why that's a powerfully feminist occupation.
Sunday 1 March 5:30pm
$19
Renouf Foyer, Michael Fowler Centre
1 Taranaki St, Te Aro, Wellington 6011, New Zealand
Buy tickets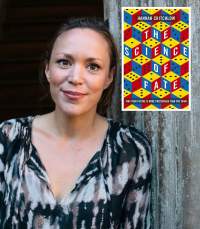 Dr Hannah Critchlow is the Science Outreach Fellow at Magdalene College, University of Cambridge, and has been named a Top 100 UK Scientist by the Science Council for her work in science communication. Mentioned by Nature magazine as a rising star in the life sciences in 2019, she is listed as one of the University of Cambridge's 'inspirational and successful women in science' and appears regularly on TV, radio and at festivals to discuss and explore the brain.
Hannah's most recent book is the lucid, illuminating, awe-inspiring The Science of Fate, challenging everything we think we know about ourselves, revealing how we make decisions and form our own reality, unaware of the role of our unconscious minds. Buy here.
Dr Hannah Critchlow: The Science of Fate
Does free will truly exist? Internationally acclaimed neuroscientist, BBC presenter and bestselling author Dr Hannah Critchlow talks neurodiversity, brain cartography and profiling. Are we really in control of our own destinies or is much of what we do predetermined by genetics? The Science of Fate is a ride through the mechanics of the way the brain shapes our decisions told in Critchlow's characteristically clear and compelling voice. Dr Critchlow helps demystify the brain with science communicator, Damian Christie.
Friday 13 March 5pm
$19
Renouf Foyer, Michael Fowler Centre
1 Taranaki St, Te Aro, Wellington 6011, New Zealand
Buy tickets
Popular Posts