Nora Roberts NZ Fan Page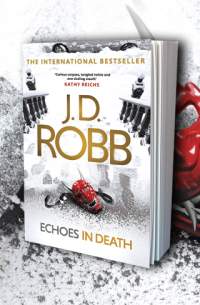 Echoes in Death
A dark and gripping new case for Lieutenant Eve Dallas - from international number one bestseller J.D. Robb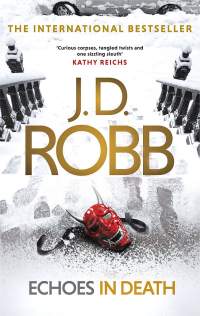 New York at night. A young woman stumbles out on to a busy street - right in front of Lieutenant Eve Dallas and husband Roarke. Her name is Daphne Strazza, and she has been brutally assaulted.
Confused and traumatised, she manages to tell them one thing. Her attacker wore a devil's mask.
As Eve investigates this shocking case, she soon discovers a disturbing pattern. Someone is preying on wealthy couples, subjecting them to a cruel and terrifying ordeal. Worse still, the attacks are escalating in violence and depraved theatricality. Eve and her team are now in a race against time to find the man behind the mask - before he strikes again. But for Eve, this case in particular has unsettling echoes of her own troubled past...
Echoes in Death will be out 7 February 2017.
If you can't wait till the book arrives in stores, click here below to read chapter one!
What is a drying tube? Or a LC? Take a look at Eve's guide to lingo from 2060.
Popular Posts