Online Event | Bloody Scotland
Bloody Scotland is going online this year – a great opportunity to attend without having to leave your living room.
The authors featured in this year's free events include Kiwi J.P. Pomare, as well as Ian Rankin, Val McDermid, Peter May, Adrian McKinty, Steve Cavanagh, John Connolly and Yrsa Sigurðardóttir.

Ann Cleeves and Peter May
12:00am - 12:55am Sunday 20 September
Two of the UK's leading crime writers join forces in what is sure to be a fascinating insight into their books and careers.
Peter May has been responsible for the most prescient novel of the year. Lockdown, written 15 years ago but turned down as being unrealistic, eerily predicted a world in quarantine that we've become all too familiar with. It's a busy publishing year for him as he's also releasing The Silent Death, a scorching new thriller set in southern Spain.
Ann Cleeve's latest book, The Darkest Evening, is a welcome return for her much-loved detective Vera Stanhope. Driving home in a blizzard, Vera comes across a car slewed across the road, a toddler strapped in the back seat, setting in motion a series of bloody and baffling events. Chaired by Jenny Brown from the Bloody Scotland board. (This event will be opened by Leela Soma in our Crime in the Spotlight slot.)

High Concept Thrills: Steve Cavanagh, Simon Mayo and Adrian McKinty
1:00am - 1:55am Sunday 20 September
Strap yourself in for what's sure to be a bumpy ride into the imaginations of three of the best thriller writers in the business. Expect twists and turns, breathless excitement and nail-biting action – and that's just the conversation.
Steve Cavanagh's run of storming legal thrillers continues with the engrossing Fifty-Fifty, in which two sisters accuse each other of their father's murder. In Simon Mayo's Knife Edge, seven journalists are murdered in a series of coordinated attacks in the heat of a London rush hour. Adrian McKinty's The Chain won the Theakston's Crime Novel of the Year and has been snapped up in a seven-figure movie deal. Chaired by Catriona Reynolds from the Bloody Scotland board. (This event will be opened by Helen Sedgwick in our Crime in the Spotlight slot.)

Five Continents of Crime: Lin Anderson, Oyinkan Braithwaite, Attica Locke, Shamini Flint and J.P. Pomare
2:00am - 2:55am Sunday 20 September
Bloody Scotland goes truly global as we untangle time differences to bring you crime writers from five continents. Our own Lin Anderson joins bestselling authors from America, Africa, Asia and Australasia to discuss their own work and crime fiction around the world. Oyinkan Braithwaite's stunning debut My Sister, the Serial Killer won the LA Times award for best crime thriller. The brilliant Attica Locke, author of Bluebird Bluebird and Black Water Rising, is a leading voice of a generation. Shamini Flint, born in Malaysia and now living in Singapore, is the bestselling author of the Inspector Singh Investigates series. JP Pomare is an award-winning Maori author living in Melbourne who is fast gaining international attention for his taut psychological thrillers. The Innocent Dead is the latest in the critically acclaimed Rhona MacLeod series by Bloody Scotland co-founder Lin Anderson. (This event will be opened by Dugald Bruce-Lockhart in our Crime in the Spotlight slot.)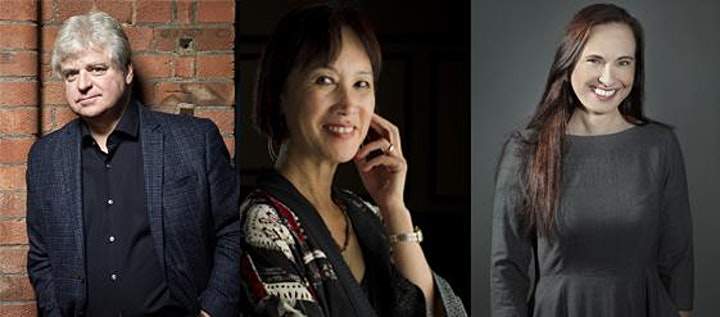 As If Real Life Isn't Scary Enough: Linwood Barclay, Tess Gerritsen and Yrsa Sigurðardóttir
3:00am - 3:55am Sunday 20 September
As if 2020 hasn't been frightening enough, three of the biggest names in international crime fiction are determined to scare us even further. All three of these crime writing superstars have added a terrifying new edge to their latest books.
Linwood Barclay's heart-stopping thriller Elevator Pitch will make you think twice about ever stepping into a lift again. In Tess Gerritsen's The Shape of the Night, the old house on the hill is full of secrets but is the sense of danger coming from within its walls or somewhere else entirely? Gallows Rock, the latest from the queen of Icelandic Noir Yrsa Sigurðardóttir, starts with a body found hanging on an ancient execution site.
Our guide on how to not panic in a pandemic but be petrified by the pages instead will be chaired by crime writer Luca Veste. (This event will be opened by Stephanie Wrobel in our Crime in the Spotlight slot.)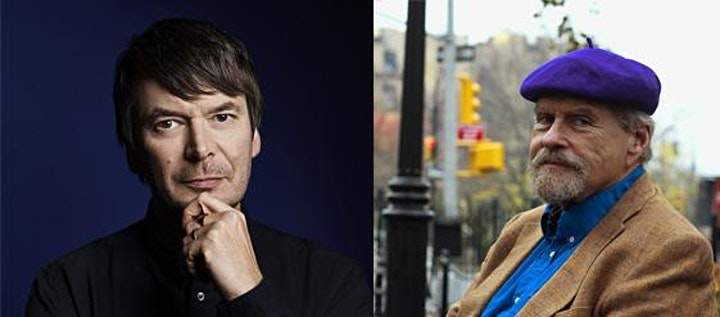 Criminal Masterminds: Lawrence Block and Ian Rankin
5:00am - 6:05am Sunday 20 September
Make sure you've eaten, feed the cat, walk the dog, pour yourself a glass or a cuppa and settle down to watch two giants of crime fiction in conversation.
Lawrence Block is the crime writers' crime writer and a legend of the genre. The author of 44 crime novels, he's best known for two brilliant and longrunning New-York set series; one about recovering alcoholic P.I. Matt Scudder, and the other about gentleman burglar Bernie Rhodenbarr. When it comes to modern detective fiction, no one does it better than Ian Rankin. His outstanding John Rebus novels set the gold standard for police procedurals. Okay we're a bit biased as he's one of our own, but the awards, the sales, the critics and the global readership back up every word of it. He's the guvnor.
(This event will be opened by Amer Anwar in our Crime in the Spotlight slot.)

Travelling Back in Crime: Mark Billingham and John Connolly
5:00am - 5:55am Monday 21 September
Coincidences in crime fiction should always be treated with grave suspicion but sometimes, twists of fate just happen, and this one is a cracker. Two of the world's leading crime writers have both got new books out in which they take their series characters back to where it all began – the late 1990s – in gripping prequels.
In Cry Baby, Mark Billingham takes the iconic Tom Thorne back to 1996 to tackle his first case as portable phones appear, John Major is PM and Euro 96 is in full flow. John Connolly's inimitable Charlie Parker emerges in 1997 Arkansas in The Dirty South as he investigates a series of murders of young black women.
Spice up your life with a trip back to the 90s with two of the best in the business.
(This event will be opened by Jenny Quintana in our Crime in the Spotlight slot.)

Criminal Masterminds: Lee Child and Val McDermid
6:00am - 7:00am Monday 21 September
Yes. Lee Child and Val McDermid. Both of them. Together. In the one event. Don't say we're not good to you. This really feels like one of those rare panels where any further explanation is a bit redundant. All it really needs is their names and then for us all to sit back and wait for it to start. If this was a live event in Stirling's Albert Halls, then we know the queue would begin to form an hour ahead of time and wind all the way to the Golden Lion and back again. Luckily, all you have to do is go to the Bloody Scotland viewer and enjoy two legends of the genre in conversation.
Still Life is Val's 36th novel in a remarkable career and sees the return of her much-loved DCI Karen Pirie. The Sentinel is the 25th Jack Reacher novel and first to be co-written by Lee and his brother Andrew Child.
(This event will be opened by Russ Thomas in our Crime in the Spotlight slot.)
Popular Posts