Mar 11
Our Authors at the Auckland Writers Festival 2021
We're thrilled to be welcoming a stellar line up of authors at the 2021 Auckland Writers Festival. Find out more about each of them, their latest books and their events below.
Neil Gaiman
Neil Gaiman is the No.1 Sunday Times and New York Times bestselling writer of books, graphic novels, short stories, film and television for all ages, and is known for creating extraordinary worlds beyond imagination. He has been awarded numerous literary honours and many of his books have been made into films and adapted for TV and radio. In recent years, Neil wrote and was the showrunner for a critically acclaimed television adaptation of Good Omens, the seminal novel he co-authored with the late Sir Terry Pratchett.
This special 90-minute evening session marks the first joint appearance in their newly adopted country for writers, thinkers, storytellers and partners Neil Gaiman and Amanda Palmer. Joined on stage by Lucy Lawless, the fascinating and super-talented pair offer up a free-ranging conversation across craft, creativity, and community.
SATURDAY 15 MAY, 8:30pm-10:00pm
Much loved around the world for his writing prowess, his imagination and his advocacy for reading and libraries, a reviewer once wrote of Neil Gaiman that he is "god in the universe of story". Spend an hour in the company of the author of an illustrious array of titles from first outing Ghastly Beyond Belief to his very latest, the children's book Pirate Stew, as he speaks with Nic Low.
SUNDAY 16 MAY, 11:00am-12:00pm
The Neil Gaiman Reader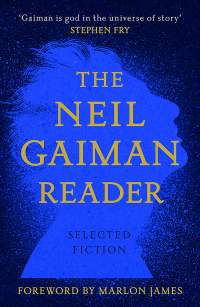 With a writer as prolific as Neil Gaiman, where do you begin? Or how do you know what to try next? Spanning his career to date, this collection of ambitious, groundbreaking and endlessly imaginative fiction will be your guide.
Curated within this book are nearly fifty of Gaiman's short stories and novellas, interposed with excerpts from his five novels for adults - Neverwhere, Stardust, American Gods, Anansi Boys and The Ocean at the End of the Lane.
It is both an entryway to his oeuvre and a literary trove Gaiman fans old and new will return to time and again. Start where it suits you. There aren't any rules.
Buy The Neil Gaiman Reader now
Marilynne Robinson
Marilynne Robinson, author of Housekeeping, Gilead, Home, Lila and Jack, is the winner of the Hemingway PEN award, the Pulitzer Prize for Fiction, the National Book Critics Circle Award, the Women's Prize for Fiction and has twice been nominated for the International Booker Prize. She has also published six volumes of essays. In 2012 she was awarded the National Humanities Medal by President Obama and in 2016 she was given The Library of Congress Prize for American Fiction and was one of Time magazine's list of 100 most influential people.
Marilynne will be appearing via livestream.
Renowned Pulitzer Prize-winning author Marilynne Robinson is Emeritus Professor at the Iowa Writers' Workshop. Join her for a craft intensive in which she talks through the essential elements of fiction before a Q&A with participants.
FRIDAY 14 MAY, 1:00pm-2:30pm
The line-up includes expat Miro Bilbrough with her memoir of a 1970s childhood in a Marlborough Sounds commune In The Time of the Manaroans; US fiction doyenne Marilynne Robinson with latest novel Jack; and Booker-prize-winning Glaswegian novelist Douglas Stuart with Shuggie Bain.
SATURDAY 15 MAY, 9:30am-10:30am
Gilead
Winner of the Pulitzer Prize for Fiction
In 1956, towards the end of Reverend John Ames's life, he begins a letter to his young son: 'I told you last night that I might be gone sometime . . . You reached up and put your fingers on my lips and gave me that look I never in my life saw on any other face besides your mother's. It's a kind of furious pride, very passionate and stern. I'm always a little surprised to find my eyebrows unsinged after I've suffered one of those looks. I will miss them.'
See more books by Marilynne Robinson
Amanda Palmer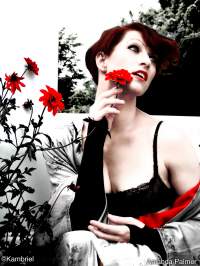 Amanda Palmer is a world-renowned singer, songwriter, activist, director, and blogger who first came to prominence as one half of the internationally acclaimed punk cabaret duo The Dresden Dolls.
She is a fellow at the Berkman Institute for Internet & Society at Harvard University and has shown her underwear on Australian television. She currently avoids living in places including Boston, New York, and Melbourne with her husband, author Neil Gaiman.
Palmer's TED Talk, 'The Art of Asking,' which she presented at a 2013 TED conference, has been viewed at least 8 million times around the world.
This special 90-minute evening session marks the first joint appearance in their newly adopted country for writers, thinkers, storytellers and partners Neil Gaiman and Amanda Palmer. Joined on stage by Lucy Lawless, the fascinating and super-talented pair offer up a free-ranging conversation across craft, creativity, and community.
SATURDAY 15 MAY, 8:30pm-10:00pm
Writer, singer, musician and lyricist Amanda Palmer has garnered a vibrant cult following for her creative outputs. In a conversation with writer and friend Catherine Robertson she canvasses widely around the importance of telling our stories and speaking our truths, writing through grief and discomfort, and the juggle of whānau, community and expression, and offers up some ukulele interludes.
SUNDAY 16 MAY, 3:45pm-4:45pm
The Art of Asking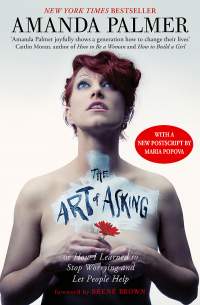 Imagine standing on a box in the middle of a busy city, dressed as a white-faced bride, and silently using your eyes to ask people for money. Or touring Europe in a punk cabaret band, and finding a place to sleep each night by reaching out to strangers on Twitter. For Amanda Palmer, actions like these have gone beyond satisfying her basic needs for food and shelter - they've taught her how to turn strangers into friends, build communities, and discover her own giving impulses. And because she had learned how to ask, she was able to go to the world to ask for the money to make a new album and tour with it, and to raise over a million dollars in a month.
In The Art of Asking, Palmer expands upon her popular TED talk to reveal how ordinary people, those of us without thousands of Twitter followers and adoring fans, can use these same principles in our own lives.
Michael Robotham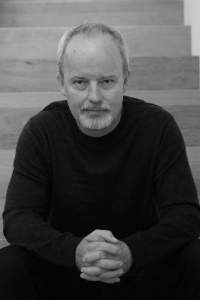 Before becoming a novelist, Michael Robotham was an investigative journalist working across America, Australia and Britain. As a journalist and writer he investigated notorious cases such as the serial killer couple Fred and Rosemary West. He has worked with clinical and forensic psychologists as they helped police investigate complex, psychologically driven crimes.
Michael's 2004 debut thriller, The Suspect, sold more than 1 million copies around the world. It is the first of nine novels featuring beloved Joe O'Loughlin. Good Girl, Bad Girl is the first book in an exciting new series featuring forensic psychologist Cyrus Haven and was shortlisted for the 2020 Edgar Award for Best Novel. Michael is the only Australian to win the UK's prestigious Gold Dagger Award twice - for Good Girl, Bad Girl and Life or Death. In 2020 The Secrets She Keeps was adapted for television. He lives in Sydney.
Michael will be appearing via livestream.
The very best crime fiction is as character driven as it is plot driven. Any writer can be full of clever ideas, unique situations and plot twists and still mess up a book but, with beautifully drawn, believable characters, the most simple and straightforward story can turn into gold. Internationally renowned crime writer Michael Robotham explains how.
SATURDAY 15 MAY, 5:00pm-6:30pm
When She Was Good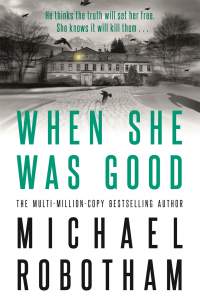 Evie Cormac is a girl with no family. She has kept her true identity secret for seven years; silence has guaranteed her safety. Now, forensic psychologist Cyrus Haven is determined to discover who Evie is, and how she came to be hiding in a London house where a man was tortured to death. Powerful people have spent years hunting Evie, the only living witness to their crimes.
Evie's ability to tell when someone is lying helped Cyrus crack an impenetrable case in Good Girl Bad Girl. But the closer Cyrus gets to uncovering answers about Evie's dark history, the more he exposes her to danger. Ultimately, both will have to decide if some secrets are better left buried and some monsters should never be named.
See more books by Michael Robotham
Shaun Tan
Shaun Tan was born in 1974 and grew up in the northern suburbs of Perth, Western Australia. He began drawing and painting images for science fiction and horror stories in small-press magazines as a teenager, and has since become best known for illustrated books that deal with social, political and historical subjects through surreal, dream-like imagery. Books such as The Rabbits , The Red Tree, The Lost Thing and the acclaimed wordless novel The Arrival have been widely translated throughout Europe, Asia and South America, and enjoyed by readers of all ages. Shaun has also worked as a theatre designer, and worked as a concept artist for the films Horton Hears a Who and Pixar's WALL-E.
Shaun is the winner of the 2011 Astrid Lindgren prize, the world's richest children's literature award. The award described Shaun as 'a masterly visually storyteller'.
The Lost Thing animation recently won an Oscar for the best animated short film.
Shaun will be appearing via livestream.
Incredible book artist Shaun Tan introduces his practice as a picture book writer and illustrator, focusing on conceptual development, the measured relationship between word and image and the importance of narrative restraint. He will use examples from books such as The Rabbits, The Arrival, Cicada and The Lost Thing, as well as answer questions around artistic process and publishing.
FRIDAY 14 MAY, 3:00pm-4:30pm
The Arrival
The Arrival draws its inspiration from tales of migrants in past and recent times. The central character is a middle-aged man who arrives in a strange new place and tries to find a place to live, a job and a handle on a new language. He encounters many challenges, all described entirely through visual sequences. The absence of words emphasises the strangeness of the situation and the loneliness experienced by many migrants, but the ending is full of affirmation and hope, when the wife and son the migrant had to leave behind are finally able to join him in their new homeland
Haunting, original and told entirely through exquisitely imagined black, white and sepia pictures, The Arrival is the story of one man's encounter with life in a strange new world. It's a timeless, universal story that will resonate with anyone, anywhere who has struggled to start again in a place that is different to the one they have always known.
Much loved around the world, The Arrival has also won numerous awards including the CBCA Book of the Year and 'Best Album' at the Augouleme Festival in France.
J.P. Pomare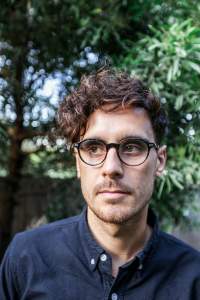 J.P. Pomare is an award winning writer who has had work published in journals including Meanjin, Kill Your Darlings, Takahe and Mascara Literary Review. He has hosted the On Writing podcast since 2015 featuring bestselling authors from around the globe. His first novel, Call Me Evie, was critically acclaimed and won the Ngaio Marsh Award for Best First Novel. In The Clearing, his second novel, was also a critically acclaimed bestseller.
He was born in New Zealand and resides in Melbourne with his wife.
J.P. will be appearing via livestream.
Three exceptional writers join chair Paula Morris on screen, for a live-in venue audience, to talk about and read from their latest work and answer your questions. Today's line-up includes Irish actor and memoirist Gabriel Byrne with Walking With Ghosts; Melbourne-based Māori crime writer JP Pomare with latest thriller Tell Me Lies; and the London-based Caribbean Costa Book of the Year author Monique Roffey with The Mermaid of Black Conch
SUNDAY 16 MAY, 9:30am-10:30am
Tell Me Lies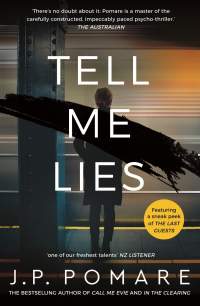 Psychologist Margot Scott has a picture-perfect life: a nice house in the suburbs, a husband, two children and a successful career.
On a warm spring morning Margot approaches one of her clients on a busy train platform. He is looking down at his phone, with his duffel bag in hand as the train approaches. That's when she slams into his back and he falls in front of the train.
Margot's clients all lie to her, but one lie cost her family and freedom.
Anna Fifield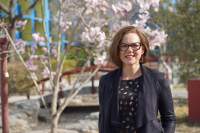 Anna Fifield took up the position of editor of the Dominion Post and the Wellington editor of Stuff in October 2020, returning to New Zealand after two decades abroad. She spent 13 of those years at the Financial Times, where she was a correspondent in London, Seoul, the Middle East and Washington DC, and six years at the Washington Post, serving as bureau chief in Tokyo and Beijing. She was a Nieman Journalism Fellow at Harvard University in 2013-14, and in 2018 won Stanford University's Shorenstein Prize for excellence in reporting on Asia. Her book about North Korean leader Kim Jong Un, The Great Successor, was published in 2019 and has been translated into 24 languages.
Anna Fifield reflects on her years reporting across eight Asian countries, her insights into North Korea's leader in her critically acclaimed book The Great Successor: The Secret Rise and Rule of Kim Jong Un, and her take on where the continent is headed over the next decade, in conversation with Simon Wilson.
SATURDAY 15 MAY, 12:30pm - 1:30pm
The Great Successor
An irreverent yet insightful quest to understand the life of Kim Jong Un, one of the world's most secretive dictators. Kim's life is swathed in myth and propaganda, from the plainly silly--he supposedly ate so much Swiss cheese that his ankles gave way--to the grimly bloody stories of the ways his enemies and rival family members have perished at his command.
Rick Gekoski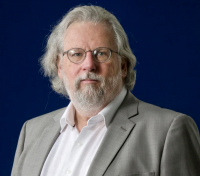 Rick Gekoski came from his native America to do a D.Phil at Oxford, and went on to teach English at the University of Warwick. In 1985 he became a full-time rare book dealer, specialising in important twentieth-century first editions and manuscripts. He lives in Salisbury and spends time each year in New Zealand.
In the world of literary dealership, a manuscript can tell a thousand stories. Rare book dealer, author and consummate raconteur Rick Gekoski shares lunchtime tales of a world full of legacy and billionaires; from the original memoir of Dr Watson and his discovery of DNA, to priceless copies of Ulysses vanishing (without a trace?) and how Jeff Bezos improbably paid £2 million for a manuscript of J K Rowling's Beadle the Bard.
Four-course lunch with a complimentary glass of Tohu wine.
THURSDAY 13 MAY, 12:00pm – 2:15pm
Booker Prize judge, writer, broadcaster, rare book dealer and all-round polymath Rick Gekoski, whom Tatler once described as "think Bill Bryson, only on books", has in recent years turned his versatile hand to fiction. Gekoski discusses his late incarnation as a novelist with Catriona Ferguson.
FRIDAY 14 MAY, 3:30pm – 4:30pm
For 20 years, poet and reviewer Kate Camp has regularly celebrated some of the greats of classic literature, not only on RNZ's Saturday Morning with Kim Hill but also in the book of the same name. Her highly entertaining insight into literary classics, and her attempts to answer some of these key classic conundrums have become legendary. In a 2021 celebration of her epic endeavour, Camp is joined by rare book dealer Rick Gekoski, lawyer and Ockham NZ Book Awards shortlisted novelist Brannavan Gnanalingam, and Frances Walsh for a lively dissection of their picks.
SUNDAY 16 MAY, 3:30pm – 4:30pm
Darke Matter
James Darke is dreading the first family Christmas without his wife Suzy. Engulfed by grief, his grudging preparations are interrupted by a persistent knock at the door. Questions about the circumstances of his wife's death force him to confront the outside world and what really happened to her.
Isolated, angry and diminished, James soon faces a crisis both legal and psychological. It will test his resolve and threaten his freedom.
Darke Matter is a brilliant, mordant examination of the nature and obligations of love. Both immensely sad and extremely funny, the story wrestles with one of the great moral issues of our time.
See more books by Rick Gekoski
Chloe Gong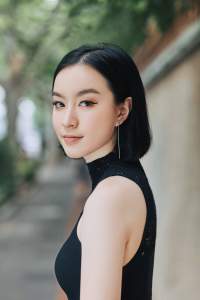 Chloe Gong is a student at the University of Pennsylvania, studying English and international relations. During her breaks, she's either at home in New Zealand or visiting her many relatives in Shanghai. Chloe has been known to mysteriously appear when 'Romeo and Juliet is one of Shakespeare's best plays and doesn't deserve its slander in pop culture' is chanted into a mirror three times.
Chloe will be appearing via livestream.
These Violent Delights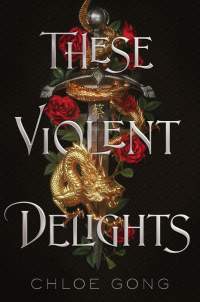 The New York Times bestselling fantasy retelling of Romeo and Juliet set against the immersive backdrop of 1920s Shanghai.
A blood feud between two gangs runs the streets red, leaving the city in the grip of chaos. At its heart is eighteen-year-old Juliette Cai, a former flapper who has returned to assume her role as the proud heir of the Scarlet Gang - a network of criminals far above the law. Their only rivals in power are the White Flowers, who have fought the Scarlets for generations. And behind every move is their heir, Roma Montagov, Juliette's first love . . . and first betrayal.
But when gangsters on both sides show signs of instability culminating in clawing their own throats out, the people start to whisper. Of a contagion, a madness. Of a monster in the shadows. As the deaths stack up, Juliette and Roma must set their guns - and grudges - aside and work together, for if they can't stop this mayhem, then there will be no city left for either to rule.
Buy These Violent Delights now
Jessica Townsend
Jessica Townsend sometimes lives in London, and mostly on the Sunshine Coast in Australia, where she grew up. She was previously a copywriter and the editor of a children's wildlife magazine for Steve Irwin's Australia Zoo. Her pet fascinations include public transport and secret societies, ancient cities and underground places, hotels and museums, Halloween and Christmas, old maps and giant cats - all of which have weaselled their way into her books.
Jessica will be appearing via livestream.
Hollowpox: The Hunt for Morrigan Crow
Morrigan Crow and her friends have survived their first year as proud scholars of the elite Wundrous Society, helped bring down the nefarious Ghastly Market, and proven themselves loyal to Unit 919. Now Morrigan faces a new, exciting challenge: to master the mysterious Wretched Arts of the Accomplished Wundersmith, and control the power that threatens to consume her.
But a strange illness has taken hold of Nevermoor, turning its peaceable Wunimals into mindless, vicious unnimals on the hunt. As victims of the Hollowpox multiply, panic spreads. And with the city she loves in a state of fear, Morrigan quickly realises it is up to her to find a cure for the Hollowpox, even if it will put her - and the rest of Nevermoor - in more danger than ever before . . .
See more books by Jessica Townsend
Sue Copsey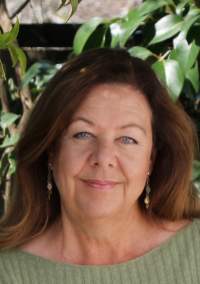 Olivia Hayfield is the pen name of author Sue Copsey. Sue is usually to be found in her office editing other people's books, while Olivia is likely to be in her writing hut at the bottom of the garden, wondering what well-known historical characters would be like if they were alive today.
Sue worked for several years as a press officer at London Zoo, and then became an editor at Dorling Kindersley UK. She and her husband later moved to New Zealand, where Sue continues to work in publishing. She is also the author of several children's books, including The Ghosts of Tarawera, which received a Notable Book Award from the Storylines Children's Literature Trust of New Zealand.
Sue lives in Auckland with her husband and two children.
A robust approach to self-editing is fundamental in the development, structuring, copy-editing and proofing stages of writing. Editor Sue Copsey presents an overview of the discipline: the when, how and what of editing, as well as common mistakes to watch out for to ensure text is shipshape and Bristol fashion.
SATURDAY 15 MAY, 3:00pm – 4:30pm
Sister to Sister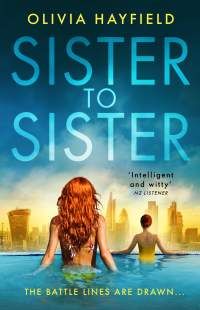 Following the scandalous revelations about his love life, disgraced media mogul Harry Rose is searching for redemption. His daughters - bright, winsome Eliza and dark, difficult Maria - have taken over his beloved company and are making some major changes.
Guided by Harry, Eliza navigates life as Rose Corp's new queen. But Maria is standing in her way. And then there's the distraction of Eliza's childhood playmate, the twinkly-eyed Rob Studley, and the unresolved death of her mother.
After a stellar start, things take a turn for the worse and ultimately Eliza will have to make a choice: career, or love?
Written under Sue Copsey's penname Olivia Hayfield, Sister to Sister is loosely based on the turbulent reigns of Tudor queens Mary and Elizabeth.
See more books by Olivia Hayfield
Popular Posts