Apr 30
Our Authors at the Dunedin Writers and Readers Festival 2021
Hannah Parry and Nalini Singh are doing a whole host of great events through the Dunedin Writers and Readers Festival.
Dunedin Writers & Readers Festival 2021
Nalini Singh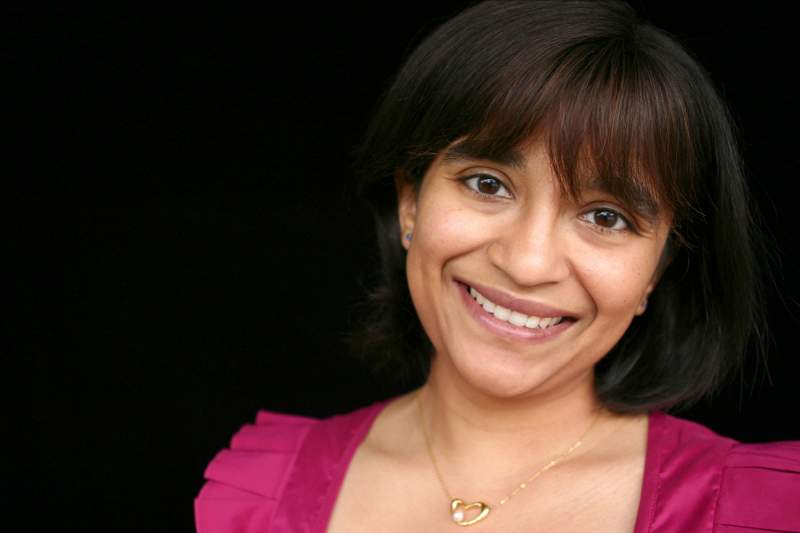 Nalini Singh was born in Fiji and raised in New Zealand. She spent three years living and working in Japan, and travelling around Asia before returning to New Zealand now - although she's always plotting new trips. She has worked as a lawyer, a librarian, a candy factory general hand, a bank temp and an English teacher, not necessarily in that order. Some people might call that inconsistency, but she calls it grist for the writer's mill.
You can learn more by visiting www.nalinisingh.com or by following @NaliniSingh on twitter.
For those who like to sample a little of everything...

We live in a fluid and complex time of change, which creates uncertainty and curiosity about what the future holds for us, our work, our society, and our world.

David Eggleton, Jillian Sullivan, Becky Manawatu, Nalini Singh, Derek Morrison, and a member of the Te Kai a te Rangatira collective will picture the future and share their interpretation of what might come next.
THURSDAY 6 MAY, 7.30pm – 9.30pm, Toitū Otago Settlers Museum
From paranormal romance to crime thrillers, The New York Times bestselling author Nalini Singh will talk to Kirby-Jane Hallum about how and why she has crossed genres, and her three most recent releases: Alpha Night, Archangel's Sun, and Quiet in Her Bones.
FRIDAY 7 MAY, 2:00pm - 3:00pm, Dunedin Public Art Gallery
This two-hour workshop, presented by Nalini Singh, will begin with an introduction to writing romance: the foundational elements of the genre, what separates a love story from a genre romance, the sprawling breadth of the romance genre, and how emotion can change everything.

The second hour will focus on worldbuilding, because regardless of where or when your book is set, you must create a believable world, redolent with sights and sounds and depth.

Suitable for writers at all stages of their writing journey.
FRIDAY 7 MAY, 5:00pm - 7:00pm, Otago Pioneer Women's Hall
Rose Carlyle, Nalini Singh, and Kyle Mewburn will read an excerpt from a significant childhood story and talk about the shaping effect it has had on their adulthood. Hosted by Bridget Schaumann.
SATURDAY 8 MAY, 2:00pm - 3:00pm, Dunedin Public Art Gallery
Chair Susan Sims and authors Nalini Singh, Steff Green, and Jayne Castel will unpick why romance writing matters in 2021, and discuss the ongoing appeal of romance novels and what success looks like to writers of this billion-dollar genre. ​
SATURDAY 8 MAY, 4:30pm - 5:30pm, Dunedin Public Art Gallery
Hannah Parry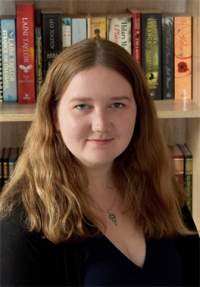 HG Parry is the author of The Unlikely Escape of Uriah Heep (2019), A Declaration of the Rights of Magicians (2020), and the forthcoming A Radical Act of Free Magic (2021.
She gained her PhD in English Literature at Victoria University, writing about children's fantasy and the epic tradition, and went on to tutor English, Film, and Media Studies there and at Massey University before becoming a full-time writer. She currently lives in a book-infested flat on the Kāpiti Coast with her sister and a growing menagerie of small animals.
​Some things she likes include books, trees, windy days, travelling, drawing, BBC costume dramas, potatoes, rabbits, mice, tea, more books, and history.
One of the joys of reading is being transported into the wilds of both your own and someone else's imagination.
HG Parry and Gareth Ward will discuss crafting stories that take us into fantasy worlds far from the mundane, with Bronwyn Wylie-Gibb.
FRIDAY 7 MAY, 3:30pm - 4:30pm, Dunedin Public Art Gallery
Vanda Symon, Steff Green, HG Parry, and Angela Wanhalla will talk about women who've come before and those who are here now, and the footprints they've laid for our future. Hosted by Majella Cullinane.
FRIDAY 7 MAY, 7:00pm - 8:15pm, Dunedin Public Art Gallery
Hannah's complex and engaging fantasy novels play with history. She will explain to Lynn Freeman the imaginative thought processes that led her, in her most recent series, to reinvent the French Revolution.
SATURDAY 8 MAY, 10:30am - 11:30am, Dunedin Public Art Gallery
Elizabeth Knox, acclaimed author of many novels, including The Vintner's Luck and, most recently, The Absolute Book, will unpick the meanings and implications, the whys and wherefores, of placing a 'fantasy' world inside the 'real' world, with HG Parry. ​
SUNDAY 9 MAY, 4:00pm - 5:00pm, Dunedin Public Art Gallery
Popular Posts