Our Crime Writers at Rotorua Noir

About the festival:
NZ's first ever crime writing festival will take place in Rotorua on 27th & 28th January.
It will bring together the cream of the New Zealand crime writing scene along with internationally bestselling authors. The festival will be an outstanding opportunity for members of the public to meet their favourite authors and hear what goes on during the creative process that takes an idea from its inception to the page.
Find out more about the festival.
More about our authors:
J.P. Pomare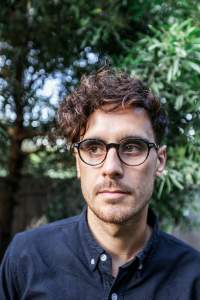 J.P. Pomare is an award winning writer who has had work published in journals including Meanjin, Kill Your Darlings, Takahe and Mascara Literary Review. He has hosted the On Writing podcast since 2015 featuring bestselling authors from around the globe.
He was born in New Zealand and resides in Melbourne with his wife.
Alex Gray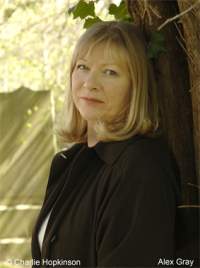 Alex Gray was born and educated in Glasgow. After studying English and Philosophy at the University of Strathclyde, she worked as a visiting officer for the DHSS, a time she looks upon as postgraduate education since it proved a rich source of character studies. She then trained as a secondary school teacher of English. Alex began writing professionally in 1993 and had immediate success with short stories, articles and commissions for BBC radio programmes. She has been awarded the Scottish Association of Writers' Constable and Pitlochry trophies for her crime writing. A regular on the Scottish bestseller lists, her previous novels include Five Ways to Kill a Man, Glasgow Kiss, Pitch Black, The Riverman, Never Somewhere Else, The Swedish Girl and Keep the Midnight Out. She is the co-founder of the international Scottish crime writing festival, Bloody Scotland, which had its inaugural year in 2012.
Michael Robotham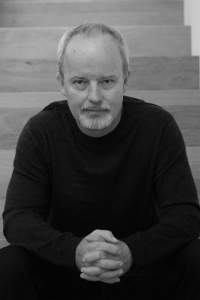 Before becoming a novelist, Michael Robotham was an investigative journalist working across America, Australia and Britain. As a journalist and writer he investigated notorious cases such as the serial killer couple Fred and Rosemary West. He has worked with clinical and forensic psychologists as they helped police investigate complex, psychologically driven crimes.
Michael's 2004 debut thriller, The Suspect, sold more than 1 million copies around the world. It is the first of nine novels featuring clinical psychologist Joe O'Loughlin, who faces his own increasing battle with a debilitating disease. Michael has also written four standalone thrillers. In 2015 he won the UK's prestigious Crime Writers' Association Gold Dagger Award with his standalone thriller Life or Death.
Popular Posts