Apr 30
Our Mother's Day Picks

Looking for a gift for mum this mother's day? We've put together a collection of our favourite books. Check them out below!
Other Women, Cathy Kelly
Three women. Three secrets. Three tangled lives...
Sid wears her independence like armour. So when she strikes up a rare connection with unlucky-in-love Finn, they are both determined to prove that men and women can just be friends. Can't they?
Marin has the perfect home, attentive husband, two beloved children - and a secret addiction to designer clothes. She knows she has it all, so why can't she stop comparing herself to other women?
Bea believes that we all have one love story - and she's had hers. Now her life centres around her son and support group of fierce single mums - the women she shares everything with. Well, apart from the one secret she can't tell anyone...
In the messy reality of marriage, family and romance, sometimes it's the women in our lives who hold us together.
While Paris Slept, Ruth Druart
Paris 1944
A young woman's future is torn away in a heartbeat. Herded on to a train bound for Auschwitz, in an act of desperation she entrusts her most precious possession to a stranger. All she has left now is hope.
Santa Cruz 1953
Jean-Luc thought he had left it all behind. The scar on his face a small price to pay for surviving the horrors of Nazi Occupation. Now, he has a new life in California, a family. He never expected the past to come knocking on his door.
On a darkened platform, two destinies become entangled. Their choice will change the future in ways neither could have imagined.
Back To You, Tammy Robinson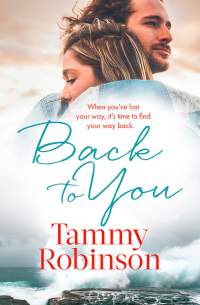 What happens when a couple are torn apart just at the moment when they fall in love?
When Finn and Zoe meet, they fall in love hard and fast. But Finn is about to go travelling, fulfilling a promise to his late sister to raise money in support of her illness. It's terrible timing, but Zoe knows their feelings are strong enough to stand the test of time.
While Finn is away, however, Zoe suffers a life-changing injury. And it leaves her wondering whether Finn could possibly still love her when he comes home . . .
So she cuts all ties and disappears from Finn's life, without telling him why. And now Finn has to decide how hard he's willing to fight for the girl whose heart he's carried with him, while Zoe has to decide if she's got the strength to find her way back to the girl she once was.
The Barbizon, Paulina Bren
Built in 1927, New York's Barbizon Hotel was first intended as a home for the 'Modern Woman' seeking a career in the arts. It became the place to stay for ambitious, independent women, who were lured by the promise of fame and good fortune. Sylvia Plath fictionalized her time there in The Bell Jar, and over the years, its 688 tiny floral 'highly feminine boudoirs' also housed Joan Crawford, Grace Kelly (notorious for sneaking in men), Joan Didion, Candice Bergen, Charlie's Angel Jaclyn Smith, Liza Minnelli, The Cosby Show's Phylicia Rashad, Grey Gardens's Edith Bouvier Beale, and writers Mona Simpson and Ann Beattie, among many others. Mademoiselle boarded its summer interns there - perfectly turned-out young women, who would never be spotted hatless - as did Katherine Gibbs Secretarial School its students - in their white-gloves and kitten heels - and the Ford Modelling Agency its young models.
Not everyone who passed through the Barbizon's doors was destined for greatness - for some it was a story of dashed hopes and expectations - but from the Jazz Age New Women of the 1920s, to the Liberated Women of the 1960s, until 1981 when the first men checked in, The Barbizon was a place where women could stand up and be counted.
The Barbizon is a colourful, glamorous portrait of the lives of these young women, who came to New York looking for something more. It's a story of pushing the boundaries, of women's emancipation and of the generations of brilliant women who passed through its halls.
The Road Trip, Beth O'Leary
Addie and her sister are about to embark on an epic road trip to a friend's wedding in rural Scotland. The playlist is all planned and the snacks are packed.
But, not long after setting off, a car slams into the back of theirs. The driver is none other than Addie's ex, Dylan, who she's avoided since their traumatic break-up two years earlier.
Dylan and his best mate are heading to the wedding too, and they've totalled their car, so Addie has no choice but to offer them a ride. The car is soon jam-packed full of luggage and secrets, and with four-hundred miles ahead of them, Dylan and Addie can't avoid confronting the very messy history of their relationship...
Will they make it to the wedding on time? And, more importantly, is this really the end of the road for Addie and Dylan?
Ariadne, Jennifer Saint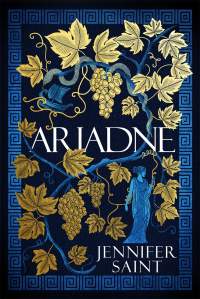 As Princesses of Crete and daughters of the fearsome King Minos, Ariadne and her sister Phaedra grow up hearing the hoofbeats and bellows of the Minotaur echo from the Labyrinth beneath the palace. The Minotaur - Minos's greatest shame and Ariadne's brother - demands blood every year.
When Theseus, Prince of Athens, arrives in Crete as a sacrifice to the beast, Ariadne falls in love with him. But helping Theseus kill the monster means betraying her family and country, and Ariadne knows only too well that in a world ruled by mercurial gods - drawing their attention can cost you everything.
In a world where women are nothing more than the pawns of powerful men, will Ariadne's decision to betray Crete for Theseus ensure her happy ending? Or will she find herself sacrificed for her lover's ambition?
ARIADNE gives a voice to the forgotten women of one of the most famous Greek myths, and speaks to their strength in the face of angry, petulant Gods. Beautifully written and completely immersive, this is an exceptional debut novel.
The Last Reunion, Kayte Nunn
Burma, 1945. Bea, Plum, Bubbles, Joy and Lucy: in search of adventure, attached to the Fourteenth Army, fighting a forgotten war in the jungle. Assigned to run a mobile canteen, navigating treacherous roads and dodging hostile gunfire, they become embroiled in life-threatening battles of their own.

Oxford, 1976. A woman slips into a museum and steals several rare Japanese netsuke, including the famed fox-girl. Despite the offer of a considerable reward, these tiny, exquisitely detailed carvings are never seen again.
London and Galway, 1999. On the eve of the new millennium, Olivia, assistant to an art dealer, meets Beatrix, an elderly widow who wishes to sell her late husband's collection of Japanese art. Olivia travels with Beatrix to a New Year's Eve party, deep in the Irish countryside, where friendships will be tested as secrets kept for more than fifty years are spilled.
Inspired by the heroic women who served in the 'forgotten war' in Burma, The Last Reunion is a heartbreaking love story and mystery.
The Light of Days, Judy Batalion
One of the most important untold stories of World War II, The Light of Days is a soaring landmark history that brings to light the extraordinary accomplishments of brave Jewish women who inspired Poland's Jewish youth groups to resist the Nazis.
Witnesses to the brutal murder of their families and the violent destruction of their communities, a cadre of Jewish women in Poland - some still in their teens - became the heart of a wide-ranging resistance network that fought the Nazis.
With courage, guile and nerves of steel, these 'ghetto girls' smuggled guns in loaves of bread and coded intelligence messages in their plaited hair. They helped build life-saving systems of underground bunkers and sustained thousands of Jews in safe hiding places. They bribed Gestapo guards with liquor, assassinated Nazis and sabotaged German supply lines.
The Light of Days at last reveals the real history of these incredible women whose courageous yet little-known feats have been eclipsed by time.
The Best Things, Mel Giedroyc
Sally Parker had a morbid fear of big social events and it was for this reason that she was crouching down low in the shoe section of her wardrobe...
Sally Parker is struggling to find the hero inside herself.
All she wants to do is lie down.
Her husband Frank has lost his business, their home and their savings, in one fell swoop. Their bank cards are being declined. The children have gone feral. And now the bailiffs are at the door.
What does an ordinary woman do when the bottom falls out?
Sally Parker is about to surprise everybody.
Most of all herself.
A big-hearted story of a family on the brink, The Best Things is a life-affirming tale of failing, falling and finding a way back up.
The Warsaw Orphan, Kelly Rimmer
Inspired by the real-life heroine who smuggled thousands of Jewish children to safety during WWII, the powerful new novel by the New York Times bestselling author
In the spring of 1942, young Elzbieta Rabinek is aware of the swiftly growing discord just beyond the courtyard of her comfortable Warsaw home. But she has no idea what goes on behind the walls of the Jewish Ghetto nearby until she makes a discovery that propels her into a dangerous world of deception and heroism.
Elzbieta comes face to face with the plight of the Gorka family who must give up their newborn daughter - or watch her starve. For Roman Gorka, this final injustice stirs in him a rebellion not even his newfound love for Elzbieta can suppress. His recklessness puts their families in harm's way until one violent act threatens to destroy their chance at freedom forever.
The Paris Libary, Janet Skeslien Charles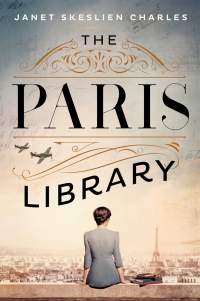 PARIS, 1939
Odile Souchet is obsessed with books, and her new job at the American Library in Paris - with its thriving community of students, writers and book lovers - is a dream come true. When war is declared, the Library is determined to remain open. But then the Nazis invade Paris, and everything changes.
In Occupied Paris, choices as black and white as the words on a page become a murky shade of grey - choices that will put many on the wrong side of history, and the consequences of which will echo for decades to come.
MONTANA, 1983
Lily is a lonely teenager desperate to escape small-town Montana. She grows close to her neighbour Odile, discovering they share the same love of language, the same longings. But as Lily uncovers more about Odile's mysterious past, she discovers a dark secret, closely guarded and long hidden.
Based on the true Second World War story of the heroic librarians at the American Library in Paris, this is an unforgettable novel of romance, friendship, family, and of heroism found in the quietest of places.
Popular Posts