Dec 07
Photos of You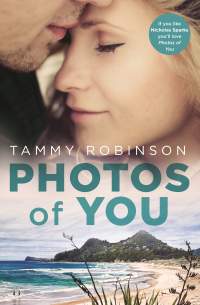 Tammy Robinson is a contemporary women's fiction author from the Bay of Plenty, New Zealand. Her latest novel, Photos of You, will also be published in the U.S.A, the U.K, and Australia and will be translated into other languages. Find out more about Photos of You below and scroll down to spend 5 minutes with Tammy.
'People are here for me, to celebrate the anniversary of the day I was given life. On the very same day I'd just been told my life was all but over.'
When Ava Green turns twenty-eight, she is told it will be her last birthday. The cancer she fought three years ago is back, and this time it's going to beat her. But Ava is not going to let cancer define her last, precious months - she wants the wedding of her dreams. She doesn't have a groom, she doesn't have much money, and she definitely doesn't have much time . . . but none of that matters. She's going to go it alone.
As her friends and family rally to help deliver her dying wish for a party to end all parties, the media get involved and her story spreads around the country. But when photographer James Gable arrives, Ava's plans are disrupted. Suddenly all the emotions she'd packed away are on her doorstep. Now she has to decide - is she is brave enough to let love in and strong enough to say goodbye?

When you purchase Photos of You, you can enter the draw to win $2,000 worth of books! Find out more.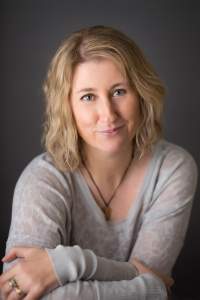 5 minutes with Tammy Robinson
1. As a child, what did you want to be when you grew up?
I've always wanted to be a writer, but assumed it would be as a sideline to a 'proper' job. The first actual career I remember wanting to do was to be an astronaut. When I was about eleven I wrote to N.A.S.A and was so excited when they wrote back and sent some information on space and the space program. I found out you had to be an air force pilot in order to be selected for astronaut training, so I aimed for that. To qualify for the air force, I had to pass sixth form physics, and it was then that all my dreams went out the window. I have zero aptitude for science or maths. Like none. I spent the whole year learning nothing, and that was that end of that!
2. What was it about writing that made you decide to become an author?
I love how stories can take us away from our everyday lives. They really do open up the world and fire the imagination. I feel like books gave me so much growing up, and now I want to return that favour.
3. Where do you do most of your writing?
At my desk, which is in our bedroom. Thankfully it's a decent sized room so there's enough room for it to fit in and not be in the way. I have my book covers and magazine interviews framed up on the wall beside me, to remind me why I do what I do, because I feel guilty spending time away from my children when they're so small.
4. What was your favourite bit about writing Photos of You?
Writing about Ava and her family and friends. I love writing about close, loving relationships, the kind when you can do or say anything without fear of judgment, because that's what I had growing up.
5. Which of your characters is most like you?
Pearl, in my first book, Charlie and Pearl. I put a lot of my own mannerisms and reactions into her, as she was going through something similar to what I've been through. She is very 'real', in that she's stroppy and sometimes irrational.
6. What do you enjoy doing when you're not writing?
Before kids, I'd say reading. However, they don't really let me do a lot of that now! I love going around charity shops on Saturday mornings, you can pick up some really good bargains.
7. What message or feeling do you hope people take away from Photos of You?
I really want people to understand that the clichés are clichés for a reason. Life can be short. You don't know how much time you have left. My mother passed away very suddenly. She was only fifty-eight and seemingly in good health. It came out of nowhere and devastated my father and siblings and I. It was (still is) so hard to wrap my head around the fact someone is here, texting you one minute, and then the next they are gone, forever. No goodbyes. Once your time is up, it's up. I know how this sounds, and I know we've all heard it before. But if people read the book and it inspires them to do the things they want to do, or gives them the courage to say the things they need to say, I'll be happy.
8. What has been the most surprising thing about being a published author?
How some people suddenly take my writing more seriously. As if it were merely a hobby before, that I wasn't any good at. Now that publishers are interested, it's kind of validated what I do in some other people's eyes.
That, and also how people are actually interested in my life and what I have to say!
9. Quick fire! Pick your favourite for each of the following
a. Marmite or Vegemite - Vegemite
b. Cats or Dogs - Dogs
c. Reading outside in the summer sun or inside on a wintery rainy day – Inside on a wintery rainy day
d. Sweet or savoury- Savoury
e. Facebook or Instagram - Facebook
f. Countryside or Cityscape – Countryside
Popular Posts