Dec 19
Sit back and relax with the hottest summer reads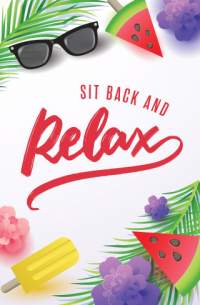 If you're anything like us, the only thing better than sitting back and enjoying the summer weather, is sitting back with a good book and a cold beverage enjoying the summer weather.
In terms of drinks, we can't go past this Ginger Beer Recipe from The Goodness of Ginger & Tumeric,
And because one is never enough, we've put our favourite summer reads below with an extract for you to sample.
Photos of You, Tammy Robinson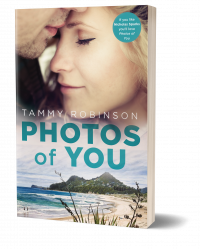 When Ava Green turns twenty-eight, she is told it will be her last birthday. The cancer she fought three years ago is back, and this time it's going to beat her. But Ava is not going to let cancer define her last, precious months - she wants the wedding of her dreams. She doesn't have a groom, she doesn't have much money, and she definitely doesn't have much time . . . but none of that matters. She's going to go it alone. As her friends and family rally to help deliver her dying wish for a party to end all parties, the media get involved and her story spreads around the country. But when photographer James Gable arrives, Ava's plans are disrupted. Suddenly all the emotions she'd packed away are on her doorstep. Now she has to decide - is she is brave enough to let love in and strong enough to say goodbye?

Call Me Evie, J.P. Pomare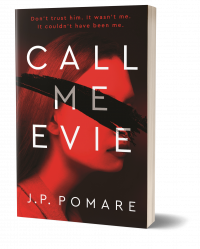 Meet Evie, a young woman held captive by a man named Jim in the isolated New Zealand beach town of Maketu. Jim says he's hiding Evie to protect her, that she did something terrible back home in Melbourne. In a house that creaks against the wind, Evie begins to piece together her fractured memories of the events that led her here. Jim says he's keeping her safe. Evie's not sure she can trust Jim, but can she trust her own memories?

Queenie Malone's Paradise Hotel, Ruth Hogan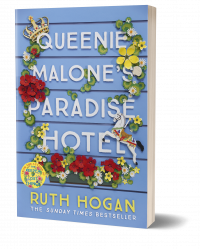 Tilly was a bright, outgoing little girl who liked playing with ghosts and matches. She loved fizzy drinks, swear words, fish fingers and Catholic churches, but most of all she loved living in Brighton in Queenie Malone's magnificent Paradise Hotel with its endearing and loving family of misfits - staff and guests alike. But Tilly's childhood was shattered when her mother sent her away from the only home she'd ever loved to boarding school with little explanation and no warning. Now, Tilda has grown into an independent woman still damaged by her mother's unaccountable cruelty. Wary of people, her only friend is her dog, Eli. But when her mother dies, Tilda goes back to Brighton and with the help of her beloved Queenie sets about unravelling the mystery of her exile from The Paradise Hotel only to discover that her mother was not the woman she thought she knew at all ...Mothers and daughters ... their story can be complicated ... it can also turn out to have a happy ending.

A Long Night in Paris, Dov Alfon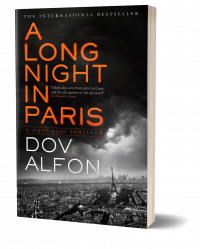 When an Israeli tech entrepreneur disappears from Charles de Gaulle airport with a woman in red, logic dictates youthful indiscretion. But Israel is on a state of high alert nonetheless. Colonel Zeev Abadi, the new head of Unit 8200's autonomous Special Section, who just happens to be in Paris, also just happens to have arrived on the same flight.
For Commissaire Leger of the Paris Police coincidences have their reasons, and most are suspect. When a second young Israeli is kidnapped soon after arriving on the same flight, this time at gunpoint from his hotel room, his suspicions are confirmed - and a diplomatic incident looms. Back in Tel Aviv, Lieutenant Oriana Talmor, Abadi's deputy, is his only ally, applying her sharp wits to the race to identify the victims and the reasons behind their abduction. In Paris a covert Chinese commando team listens to the investigation unfurl and watches from the rooftops. While by the hour the morgue receives more bodies from the river and the city's arrondissements. The clock has been set. And this could be a long night in the City of Lights.

When You Read This, Mary Adkins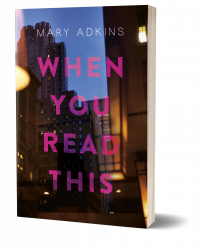 On his first day of work at a struggling brand management firm, an ambitious intern discovers a blog created by his predecessor, Iris Massey. Iris, he quickly learns, died a few months earlier, leaving a hole in the life of the firm's morose boss, Smith. Now, stuck at his desk all day, Carl-the-Intern - whose sky-high aspirations are thwarted only by Smith's sluggishness - gets hooked on Iris's blog, and the stories she tells about the life she left behind. Determined to share her story, Carl and Smith soon track down Iris' sister Jade, an haute cuisine chef who's been knocked sideways by her loss, finding solace only in potato chips and red wine. Smith and Jade, tied together by their mutual grief and each carrying their own baggage, end up on a collision course: with their own unresolved pasts, and also with each other.

Looker, Laura Sims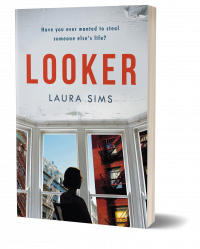 The Professor lives in Brooklyn; her partner Nathan has left her; she can't have a baby. All she's left with is Nathan's old moggy, Cat. Who she doesn't even like. Then a celebrity actress moves into the area. She's beautiful, with long auburn hair, perfect skin, a lovely smile. She's got children - a baby, even. And a husband who seems to adore her. She leaves discarded household items and toys outside for thrift collection. She leaves her windows open, even at night. There's no harm, the Professor thinks, in recycling those items. Or looking in through the illuminated glass at that shiny, happy family. Is there?

Maybe This Time, Jill Mansell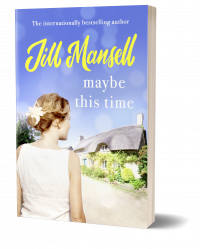 Mimi isn't looking for love when she spends a weekend in Goosebrook, the Cotswolds village her dad has moved to. And her first encounter with Cal, who lives there too, is nothing like a scene in a romantic movie - although she can't help noticing how charismatic he is. But Cal's in no position to be any more than a friend, and Mimi heads back to her busy London life. When they meet again four years later, it's still not to be. Cal is focusing on his family, and Mimi on her career. Then Cal dives into a potentially perfect new romance whilst Mimi's busy fixing other people's relationships. It seems as if something, or someone else, always gets in their way. Will it ever be the right time for both of them?

Battle Sight Zero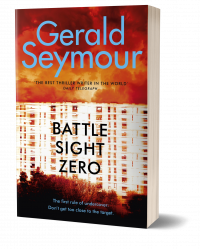 The Kalashnikov AK47 is a weapon with a unique image, symbol of freedom fighters and terrorists across the globe. MI5 have struggled for years to keep this rifle out of Britain. Andy Knight is a young truck driver. Last year he was doing something different and had another name. Next year, if he survives, he'll be someone else again. Andy has befriended Zeinab, a young Muslim student from a small Yorkshire town who is a central part of a murderous, extremist plot. Connections have been made through a veteran Manchester gangster with a source of AK47s in the impoverished, drug-ridden, high rise estates of Marseilles. If Zeinab can find a driver and bring one rifle home on a test run, many more will follow: this is the nightmare scenario for the security forces - with them would come killing on an horrendous scale. Zeinab is both passionate and attractive, and Andy had had drilled into him that the golden rule of undercover work is not to get emotionally close to the target. But, sometimes rules are difficult - impossible - to keep to.

The Six Loves of Billy Binns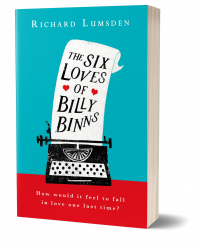 At 117 years old, Billy Binns is the oldest man in Europe and he knows his time is almost up. But Billy has a final wish: he wants to remember what love feels like one last time. As he looks back at the relationships that have shaped his life - and the events that shaped the century - he recalls a life full of hope, heartbreak and, above all, love.

Popular Posts