The Boy With Two Shadows Exhibition

Come join in the fun at Tūranga, and check out some of the artwork by Sarah Greig from the new release of THE BOY WITH TWO SHADOWS.
Exhibition will run from Thursday 22 October to Sunday 15 November.
Shadow Puppet Workshops
Feeling arty? Enjoy free shadow puppet workshops with award-winning illustrator Sarah Greig.
Sunday 25 October
Activity Room, Hapori | Community, Level 1, Tūranga
All materials will be provided.
Free.
Bookings required.
RSVP to 03 941 7923.
Whānau: 1pm - 2pm
Age 8+: 3pm - 4pm
Find all the information here.
THE BOY WITH TWO SHADOWS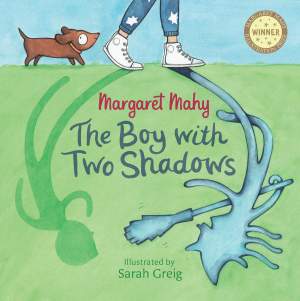 There once was a little boy who took great care of his shadow...
One day a witch notices the care he has for his shadow and asks him to look after her shadow while she goes away on holiday. But minding a witch's shadow turns out to be more complicated than the boy ever imagined!
Discover a magical and mischievous story about a boy, a witch and one cheeky shadows.
From the celebrated children's writer Margaret Mahy and award-winning illustrator Sarah Greig.
Popular Posts