Unmissable post-lockdown books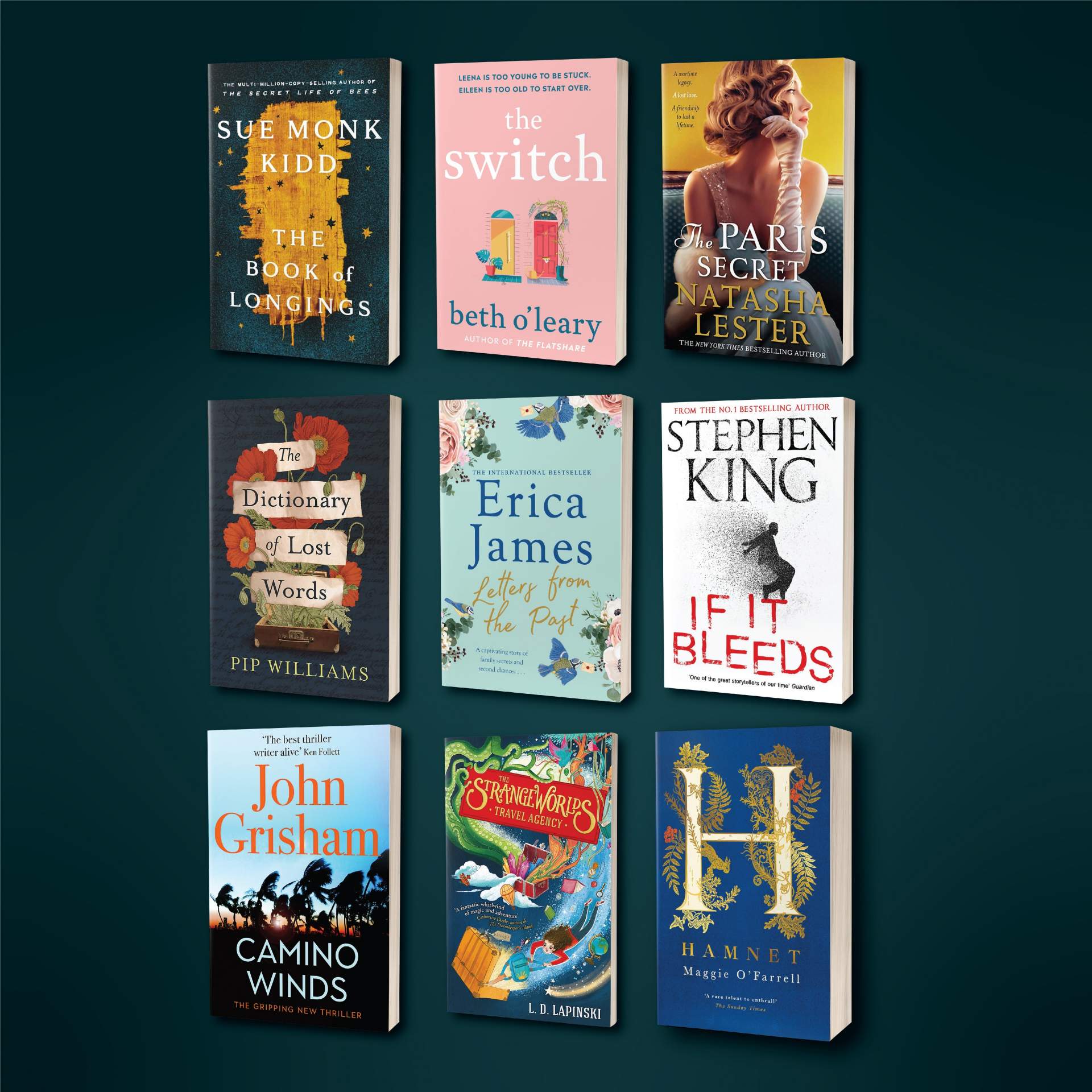 Exhausted the stack of books on your bedside table? Check out these unmissable titles.
The Book of Longings, Sue Monk Kidd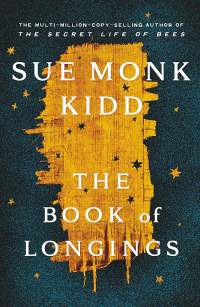 Read this if you're after a mesmerising account of an intriguing woman
'I am Ana. I was the wife of Jesus.' So begins the exquisitely written new novel from the No. 1 New York Times bestselling author of THE SECRET LIFE OF BEES and THE INVENTION OF WINGS.
Ana is a rebellious young woman, a gifted writer with a curious, brilliant mind, who writes secret narratives about the neglected and silenced women around her.
Raised in a wealthy family in Galilee, she is sheltered from the brutality of Rome's occupation of Israel. Ana is expected to marry an elderly widower to further her father's ambitions, a prospect that horrifies her. A chance encounter with the eighteen-year-old Jesus changes everything: his ideas and his passion are intoxicating.
Taking Ana on a journey she could never have imagined, THE BOOK OF LONGINGS is a glorious evocation of a time and a place where astounding events unfolded, and of one woman's fate when she fights to make her voice heard.
The Switch, Beth O'Leary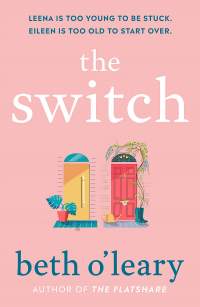 Perfect if you love a laugh
Eileen is sick of being 79.
Leena's tired of life in her twenties.
Maybe it's time they swapped places...
When overachiever Leena Cotton is ordered to take a two-month sabbatical after blowing a big presentation at work, she escapes to her grandmother Eileen's house for some overdue rest. Eileen is newly single and about to turn eighty. She'd like a second chance at love, but her tiny Yorkshire village doesn't offer many eligible gentlemen.
Once Leena learns of Eileen's romantic predicament, she proposes a solution: a two-month swap. Eileen can live in London and look for love. Meanwhile Leena will look after everything in rural Yorkshire. But with gossiping neighbours and difficult family dynamics to navigate up north, and trendy London flatmates and online dating to contend with in the city, stepping into one another's shoes proves more difficult than either of them expected.
Leena learns that a long-distance relationship isn't as romantic as she hoped it would be, and then there is the annoyingly perfect - and distractingly handsome - school teacher, who keeps showing up to outdo her efforts to impress the local villagers. Back in London, Eileen is a huge hit with her new neighbours, but is her perfect match nearer home than she first thought?
The Dictionary of Lost Words, Pip Williams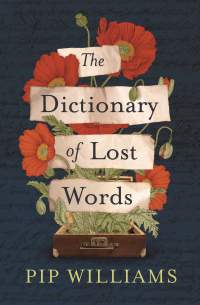 Read if you want to be captivated by the power of language
In 1901, the word 'Bondmaid' was discovered missing from the Oxford English Dictionary. This is the story of the girl who stole it.
Esme is born into a world of words. Motherless and irrepressibly curious, she spends her childhood in the 'Scriptorium', a garden shed in Oxford where her father and a team of dedicated lexicographers are collecting words for the very first Oxford English Dictionary. Esme's place is beneath the sorting table, unseen and unheard. One day a slip of paper containing the word 'bondmaid' flutters to the floor. Esme rescues the slip and stashes it in an old wooden case that belongs to her friend, Lizzie, a young servant in the big house. Esme begins to collect other words from the Scriptorium that are misplaced, discarded or have been neglected by the dictionary men. They help her make sense of the world.
Over time, Esme realises that some words are considered more important than others, and that words and meanings relating to women's experiences often go unrecorded. While she dedicates her life to the Oxford English Dictionary, secretly, she begins to collect words for another dictionary: THE DICTIONARY OF LOST WORDS.
Set when the women's suffrage movement was at its height and the Great War loomed, THE DICTIONARY OF LOST WORDS reveals a lost narrative, hidden between the lines of a history written by men. It's a delightful, lyrical and deeply thought-provoking celebration of words, and the power of language to shape the world and our experience of it.
If It Bleeds, Stephen King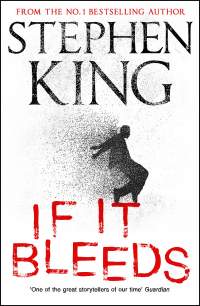 Four for the price of one! This is KING at his best
A collection of four uniquely wonderful long stories, including a stand-alone sequel to the No. 1 bestseller THE OUTSIDER.
News people have a saying: 'If it bleeds, it leads'. And a bomb at Albert Macready Middle School is guaranteed to lead any bulletin.
Holly Gibney of the Finders Keepers detective agency is working on the case of a missing dog - and on her own need to be more assertive - when she sees the footage on TV. But when she tunes in again, to the late-night report, she realises there is something not quite right about the correspondent who was first on the scene. So begins 'If It Bleeds', a stand-alone sequel to the No. 1 bestselling THE OUTSIDER featuring the incomparable Holly on her first solo case - and also the riveting title story in Stephen King's brilliant new collection.
The Paris Secret, Natasha Lester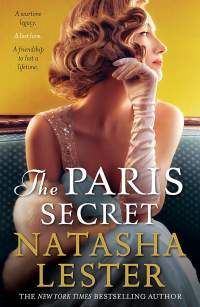 A wartime tale of lost love and female strength - perfect for her
A wardrobe of Dior gowns, a secret kept for sixty-five years, and the three women bound forever by war... from the New York Times bestselling author of THE FRENCH PHOTOGRAPHER.
England, 1939 Talented pilot Skye Penrose joins the British war effort where she encounters her estranged sister, Liberty, and childhood soulmate Nicholas Crawford, now engaged to enigmatic Frenchwoman Margaux Jourdan.
Paris, 1947 Designer Christian Dior unveils his extravagant first collection to a world weary of war and grief. He names his debut fragrance, Miss Dior, in tribute to his sister, Catherine, who worked for the French Resistance.
Present day Australian fashion conservator Kat Jourdan discovers a secret wardrobe filled with priceless Dior gowns in her grandmother's vacant cottage. As she delves into the mystery, Kat begins to doubt everything she thought she knew about her beloved grandmother.
An unspeakable betrayal will entwine all of their fates.
THE PARIS SECRET is an unforgettable story about the lengths people go to protect one another, and a love that, despite everything, lasts a lifetime.
Letters From The Past, Erica James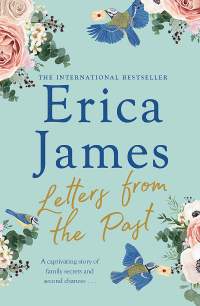 If you're after for a sweeping story of family, love and betrayal look no further
With its winding high street lined with a greengrocers, post office, pub and church, Melstead St Mary is the perfect English village. Neighbours look out for neighbours, and few things trouble the serene surface of the community.
But when residents start to receive anonymous letters containing secret information about their pasts - secrets that no one else is meant to know - life in Melstead St Mary is about to change, possibly forever.
Camino Winds, John Grisham
You won't be disappointed with this gripping page-turner
There's trouble in paradise. Following his no 1 Sunday Times bestselling novel Camino Island, John Grisham returns with novelist heroine Mercer Mann. Murder and intrigue combine in a breathless thriller set on a hurricane-lashed Florida island.
The Strangeworlds Travel Agency, L. D. Lapinski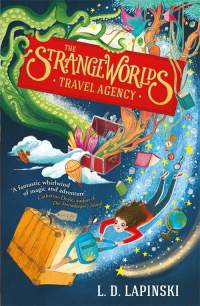 A magical adventure perfect for kids aged 9+
At the Strangeworlds Travel Agency, each suitcase transports you to a different world. All you have to do is step inside . . .
When 12-year-old Flick Hudson accidentally ends up in the Strangeworlds Travel Agency, she uncovers a fantastic secret: there are hundreds of other worlds just steps away from ours. All you have to do to visit them is jump into the right suitcase. Then Flick gets the invitation of a lifetime: join Strangeworlds' magical travel society and explore other worlds.
But, unknown to Flick, the world at the very centre of it all, a city called Five Lights, is in danger.
Buildings and even streets are mysteriously disappearing. Once Flick realizes what's happening she must race against time, travelling through unchartered worlds, seeking a way to fix Five Lights before it collapses into nothingness - and takes our world with it.
Hamnet, Maggie O'Farrell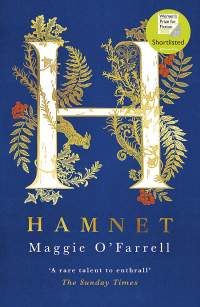 Read this if you're after a profound study of grief and love
On a summer's day in 1596, a young girl in Stratford-upon-Avon takes to her bed with a fever. Her twin brother, Hamnet, searches everywhere for help. Why is nobody at home?
Their mother, Agnes, is over a mile away, in the garden where she grows medicinal herbs. Their father is working in London. Neither parent knows that one of the children will not survive the week.
HAMNET is a novel inspired by the son of a famous playwright. It is a story of the bond between twins, and of a marriage pushed to the brink by grief. It is also the story of a kestrel and its mistress; flea that boards a ship in Alexandria; and a glovemaker's son who flouts convention in pursuit of the woman he loves.
Above all, it is a tender and unforgettable reimagining of a boy whose life has been all but forgotten, but whose name was given to one of the most celebrated plays ever written.
Popular Posts