Verb Wellington 2020
Verb Wellington writers festival is going ahead in person! Despite these uncertain times (or maybe because of them) we need stories in our lives. At every stage there are ideas and experiences that surprise us, energise us and enable us to get so much more out of the everyday. Verb is all about making space for stories to inspire curious people: with writers, with books, with gatherings, with collaboration and with the sharing of ideas.
The main programme runs from 5-8 November - check out some of our authors and take part in lauches, workshops, and the lit crawl.
Find out more at the Verb Wellington site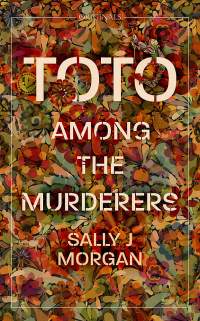 Saturday, 7 November 2020
3:00 pm 4:00 pm
National Library of New Zealand
70 Molesworth Street
Wellington
Pick up a glass of bubbly and celebrate the launch of Sally J Morgan's debut novel, Toto Among the Murderers, A highly anticipated debut from the publishers of Elmet (Fiona Mosley) and Mr Pip (Lloyd Jones):
It is 1973 and Jude (known to her friends as Toto) has just graduated from art school and moves into a house in a run-down part of Leeds. Jude is a chaotic wild child who flirts with the wrong kind of people, drinks too much and gets stoned too often. Never happy to stay in one place for very long, her restlessness takes her on hitchhiking jaunts up and down the country. But what she doesn't realise is that the violence is moving ever closer to home: there's Janice across the road who lives in fear of being beaten up by her pimp again and Nel, whose perfect life is coming undone at her boyfriend's hands. At the same time infamous murderers, Fred and Rosemary West, are stalking the country, on the lookout for girls like Jude.
Pre-order the book at Vic Books here.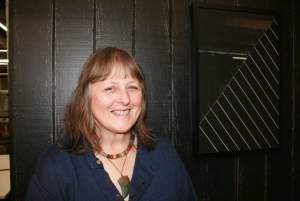 Sally J Morgan was born in the Welsh mining town of Abertyleri. Her childhood was nomadic, following her father's career in the motor trade across the UK. She studied painting in Sheffield and at the Royal Academy of Fine Arts in Antwerp. After graduating, life was a series of adventures and freelance projects. She was an archaeological digger, published cartoon strips, exhibited art, and lived from hand to mouth until she got a job as an art school lecturer. Later, she moved to New Zealand to teach at Massey University in Wellington. She lives in Berhampore with her wife, author and artist Jess Richards.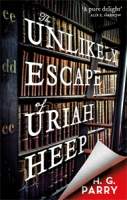 Saturday, 7 November 2020
7.15pm
Bowen Galleries, 39 Ghuznee Street.
Writers HG Parry (The Unlikely Escape of Uriah Heep) and Philippa Swan (The Night of All Souls) talk with Maggie Tweedie about their novels that invoke fictional characters and ghosts to upheave theorder of things and inspire not-a-small-bit of chaos.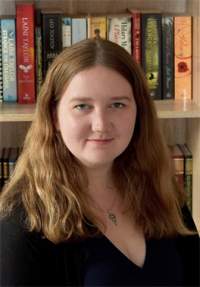 H. G. Parry lives in a book-infested flat in Wellington, New Zealand, which she shares with her sister and two overactive rabbits. She holds a PhD in English literature from Victoria University of Wellington, and teaches English, film and media studies. Her short fiction has appeared in InterGalactic Medicine Show, Daily Science Fiction and small press anthologies. The Unlikely Escape of Uriah Heep is her debut novel.
Saturday, 7 November 2020
8:30 pm - 9:15 pm
Meow
9 Edward Street, Wellington
Frieda & Diego, Gilbert & George, Pollock & Krasner… art history is full of creative couples. Join Jo Randerson & Thomas La Hood (Barbarian Productions), Sally Morgan & Jess Richards (writers and artists), and Laura Jean McKay & Tom Doig (writers) for a chat about art and life practises.
Popular Posts