WIN: Hachette authors at Auckland Writers Festival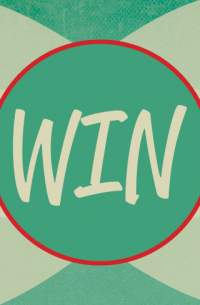 We are excited to bring you six featured authors for 2017's Auckland Writers Festival.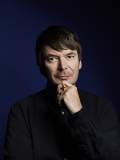 Author of the Inspector Rebus and Detective Malcolm Fox novels, as well as a string of standalone thrillers, Ian Rankin is the recipient of numerous awards including four CWA Dagger Awards. He holds honorary degrees from the Universities of Abertay, St Andrews, Hull and Edinburgh and has an OBE for services to literature.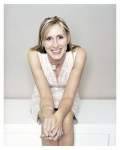 Children's writer and illustrator Lauren Child is the multi-talented prize winning creator of the Charlie and Lola, Clarice Bean and Ruby Redfort series. She has won the Smarties Gold Award, Smarties Bronze Award, Kate Greenaway Medal and been shortlisted for the Children's Book of the Year.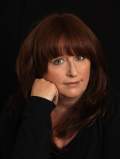 Beloved Irish jazz and folk singer Mary Coughlan is the author of the memoir Bloody Mary, exploring her Galway upbringing and turbulent career. She has received wide acclaim for her emotional and heartfelt music and has recorded more than 10 albums since her iconic debut with Tired and Emotional.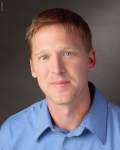 Rob Schmitz is the Shanghai Correspondent for NPR and the author of Street of Eternal Happiness: Big City Dreams Along a Shanghai Road. He has won several awards for his reporting on China, including two national Edward R. Murrow awards.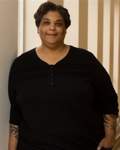 Bestselling feminist writer Roxane Gay has written countless pieces of fiction and non-fiction including the novel Untamed State, the essay collection Bad Feminist, a Marvel comic and the recently published short story collection Difficult Women. Her memoir Hunger is due out in August 2017.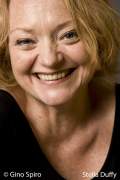 New Zealand expat Stella Duffy OBE has written 15 novels, 60 short stories and 11 plays and is currently working on an unfinished Ngaio Marsh novel. She is also a theatre maker and the co-director of the UK and International Fun Palaces campaign for greater access to culture for all.
Click to go to the Auckland Writers Festival website to see the full programme.
Fill in the form below to be in to win the latest books from all our featured authors!
1. Entry into this promotion is deemed acceptance of these Conditions of Entry. Only entries complying with all the Terms and Conditions are valid.
2. In order to be eligible to enter the 'Win: Hachette Authors at Auckland Writers Festival' competition, a participant must be a New Zealand resident and must be over the age of 18 as at 16/02/16. The prize winner may be asked for proof of age.
3. The Promotional Period commences on 16/02/2016 and closes 22/05/2017. All entries must be received by close of business (5pm) on 22/05/2017. The prize will be drawn and the winner notified by no later than 29/05/2017. The winner will be notified by email with the email address provided in the first instance. Unsuccessful applicants will not be notified.
4. There will be one (1) prize composed of one (1) copy each of "Rather Be The Devil" by Ian Rankin, "Charlie and Lola: One Thing" by Lauren Child, "Clarice Bean: That's Me" by Lauren Child, "Bloody Mary: My Story" by Mary Coughlan, "Street of Eternal Happiness" by Rob Schmitz, "Difficult Women" by Roxane Gay and "The Hidden Room" by Stella Duffy.
5. All entries become the property of Hachette New Zealand Ltd and following the draw will be destroyed in accordance with the Privacy Act 1993 unless entrant has opted in to receive updates on book information and promotion. Should the entrant 'opt in', the entrant's contact information will only be used to contact them for the promotional purposes agreed, and will not be shared with outside companies.
6. Hachette New Zealand Ltd (the 'Promoter') and its employees and their immediate families are ineligible to enter. The Promoter reserves the right to disqualify any person for tampering with the entry process. The Promoter of this competition is Hachette NZ Limited, Level 2, 23 O'Connell Street, Auckland 1010.
Close
Popular Posts