April Titles
Larchfield
Polly Clark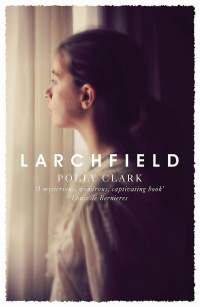 It's early summer when a young poet, Dora Fielding, moves to Helensburgh on the west coast of Scotland and her hopes are first challenged. Newly married, pregnant, she's excited by the prospect of a life that combines family and creativity. As the battle begins for her very sense of self, Dora comes to find the realities of small town life suffocating, and, eventually, terrifying; until she finds a way to escape reality altogether.
Another poet, she discovers, lived in Helensburgh once. Wystan H. Auden, brilliant and awkward at 24, should be embarking on success and society in London. Instead, in 1930, he takes a teaching post at Larchfield School for boys where he is mocked for his Englishness and suspected - rightly - of homosexuality. Yet in this repressed limbo Wystan will fall in love for the first time, even as he fights his deepest fears.
A beautiful and haunting novel about heroism - the unusual bravery that allows unusual people to go on living; to transcend banality and suffering with the power of their imagination.
"When your hero ❤️️ your book" - Polly Clark
.@MsPollyClark Congrats on LARCHFIELD! @QuercusBooks Helpful imaginary #Auden, beset wife, evil upstairsers: gripping turf wars of the mind!

— Margaret E. Atwood (@MargaretAtwood) March 22, 2017
The Twelve Lives of Samuel Hawley
Hannah Tinti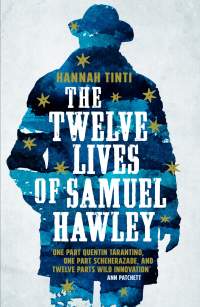 An exuberantly imagined story of a father trying to shake off his criminal past, and his daughter's need for answers about her mother's death.
After years spent living on the run, Samuel Hawley moves with his teenage daughter Loo to Olympus, Massachusetts. There, in his late wife's hometown, Hawley finds work as a fisherman, while Loo struggles to fit in at school and grows curious about her mother's mysterious death. Haunting them both are twelve scars Hawley carries on his body, from twelve bullets in his criminal past - a past that eventually spills over into his daughter's present, until together they must face a reckoning yet to come.
A coming of age novel and a literary thriller which explores what it means to be a hero, and the price we pay to protect the people we love.
" The Twelve Lives of Samuel Hawley is one part Quentin Tarantino, one part Scheherazade, and twelve parts wild innovation."- Ann Patchett
"What Hannah Tinti knows about fathers, daughters and time could, as they say, fill a book––and truly does. The Twelve Lives of Samuel Hawley is bold, exciting, and original."- Meg Wolitzer
Click here to be into win 5 copies of the book of your choosing!