August Titles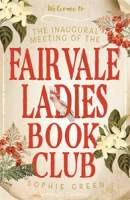 The Inaugural Meeting of the Fairvale Ladies Book Club
Sophie Green
In 1978 the Northern Territory has begun to self-govern. Cyclone Tracy is a recent memory and telephones not yet a fixture on the cattle stations dominating the rugged outback. Life is hard and people are isolated. But they find ways to connect. Sybil is the matriarch of Fairvale Station, run by her husband, Joe. Their eldest son, Lachlan, was Joe's designated successor but he has left the Territory – for good. It is up to their second son, Ben, to take his brother's place. But that doesn't stop Sybil grieving the absence of her child. With her oldest friend, Rita, now living in Alice Springs and working for the Royal Flying Doctor Service, and Ben's English wife, Kate, finding it difficult to adjust to life at Fairvale, Sybil comes up with a way to give them all companionship and purpose: they all love to read, and she forms a book club. Mother-of-three Sallyanne is invited to join them. Sallyanne dreams of a life far removed from the dusty town of Katherine where she lives with her difficult husband, Mick. Completing the group is Della, who left Texas for Australia looking for adventure and work on the land.
If you loved The Guernsey Literary and Potato Peel Society, The Little Coffee Shop of Kabul and The Thorn Birds you will devour this story of five different women united by one need: to overcome the vast distances of Australia's Top End with friendship, tears, laughter, books and love.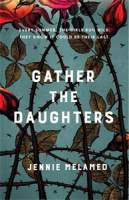 Gather The Daughters
Jennie Melamed
For fans of Emma Cline's THE GIRLS and Emily St John Mandel's STATION 11, this dark, unsettling and hugely compelling story of an isolated island cult will get under your skin.
On a small isolated island, there's a community that lives by its own rules. Boys grow up knowing they will one day reign inside and outside the home, while girls know they will be married and pregnant within moments of hitting womanhood. But before that time comes, there is an island ritual that offers children an exhilarating reprieve. Every summer they are turned out onto their doorsteps to roam wild: they run, they fight, they sleep on the beach and build camps in trees. They are free. It is at the end of one of these summers, as the first frost laces the ground, that one of the younger girls witnesses something she was never supposed to see. And she returns home, muddy and terrified, clutching in her small hand a truth that could unravel their carefully constructed island world forever.
Gather The Daughters is a very powerful read: creepy, unsettling and can't-tear-your-eyes-away gripping. But despite its darkness, it's very moving too. This book is all about the girls: the story is told in their voices and you take every step of their journeys with them. The author is a psychiatric nurse practitioner who specialises in working with traumatised children, and her expertise in this area lends the novel real authenticity.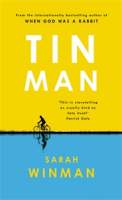 Tin Man
Sarah Winman
The unforgettable and achingly tender new novel from Sarah Winman.
It begins with a painting won in a raffle: fifteen sunflowers, hung on the wall by a woman who believes that men and boys are capable of beautiful things.
And then there are two boys, Ellis and Michael,
who are inseparable.
And the boys become men,
and then Annie walks into their lives,
and it changes nothing and everything.
Tin Man sees Sarah Winman follow the acclaimed success of When God Was A Rabbit and A Year Of Marvellous Ways with a love letter to human kindness and friendship, loss and living.