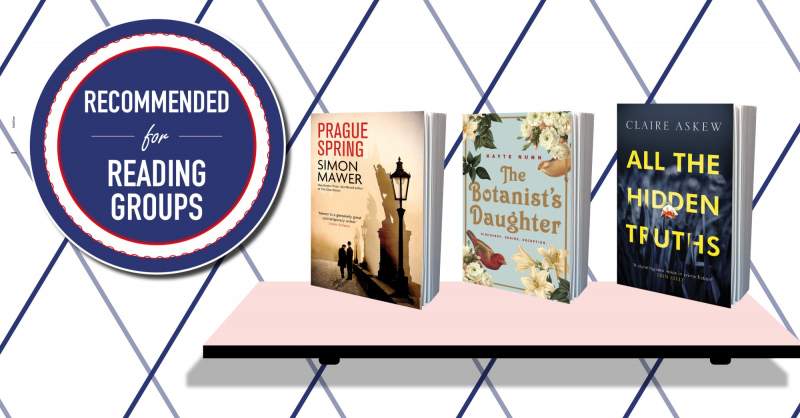 Prague Spring
Simon Mawer
It's the summer of 1968, the year of love and hate, of Prague Spring and Cold War winter. Two English students, Ellie and James, set off to hitch-hike across Europe with no particular aim in mind but a continent, and themselves, to discover. Somewhere in southern Germany they decide, on a whim, to visit Czechoslovakia where Alexander Dubcek's "socialism with a human face" is smiling on the world.
Meanwhile Sam Wareham, a first secretary at the British embassy in Prague, is observing developments in the country with a mixture of diplomatic cynicism and a young man's passion. In the company of Czech student, Lenka Konecková, he finds a way into the world of Czechoslovak youth, its hopes and its ideas. It seems that, for the first time, nothing is off limits behind the Iron Curtain.
Yet the wheels of politics are grinding in the background. The Soviet leader, Leonid Brezhnev is making demands of Dubcek and the Red Army is massed on the borders. How will the looming disaster affect those fragile lives caught up in the invasion?
The Botanist's Daughter
Kayte Nunn
Discovery. Desire. Deception. A wondrously imagined tale of two female botanists, separated by more than a century, in a race to discover a life-saving flower . . .
In Victorian England, headstrong adventuress Elizabeth takes up her late father's quest for a rare, miraculous plant. She faces a perilous sea voyage, unforeseen dangers and treachery that threatens her entire family.
In present-day Australia, Anna finds a mysterious metal box containing a sketchbook of dazzling watercolours, a photograph inscribed 'Spring 1886' and a small bag of seeds. It sets her on a path far from her safe, carefully ordered life, and on a journey that will force her to face her own demons.
In this spellbinding botanical odyssey of discovery, desire and deception, Kayte Nunn has so exquisitely researched nineteenth-century Cornwall and Chile you can almost smell the fragrance of the flowers, the touch of the flora on your fingertips . . .
All The Hidden Truths
Claire Askew
This is a fact: Ryan Summers walked into Three Rivers College and killed thirteen women, then himself. But no one can say why.
The question is one that cries out to be answered - by Ryan's mother, Moira; by Ishbel, the mother of Abigail, the first victim; and by DI Helen Birch, put in charge of the case on her first day at her new job. But as the tabloids and the media swarm, as the families' secrets come out, as the world searches for someone to blame... the truth seems to vanish.
A stunningly moving novel from an exciting new voice in crime, All the Hidden Truths will cause you to question your assumptions about the people you love, and reconsider how the world reacts to tragedy.
Enter the competition to be in to WIN copies of one of these titles for your reading group.