August Recommendations
Good Morning, Midnight
Lily Brooks-Dalton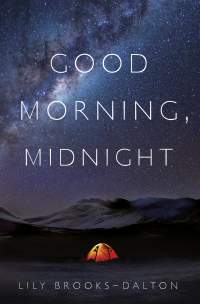 Augustine, a brilliant, ageing scientist, is consumed by the stars.
For years he has scanned the universe, trying to quantify infinity, to look back at the beginning of time itself. When news of a catastrophic event arrives at the remote research center in the Arctic circle where he works and the researchers are evacuated, he insists on staying behind.
But shortly after the last airlift departs, Augustine discovers a mysterious child - Iris. As time wears on, Augustine is unable to establish contact with the outside world. They are alone.
Time means very little in deep space. Mission Specialist Sullivan, a divorced astronaut and mother, is aboard the Aether, on its return flight from Jupiter.
They are the first human beings to delve this deep into space and it has changed the crew. At last Sully feels at peace with the sacrifices she has made - the daughter she's left behind, the marriage she couldn't save. But suddenly, inexplicably, the Aether loses all contact with Mission Control.
Faced with the cold, barren sweep of the Arctic and the vast silence of space, how will they live? What will they be living for?
Gravity meets The Road in this haunting novel from an electrifying new voice in American fiction.
"Beautiful descriptions create a sense of wonder and evoke feelings of desolation while Brooks-Dalton's heartfelt debut novel unfolds at a perfect pace as it asks readers what will be left when everything in the world is gone" - Booklist
Read an extract of this truly original novel here.
A Boy Made of Blocks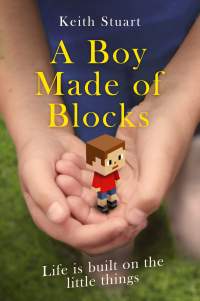 Keith Stuart
Meet thirtysomething dad, Alex.
He loves his wife Jody, but has forgotten how to show it. He loves his son Sam, but doesn't understand him. Something has to change. And he needs to start with himself.
Meet eight-year-old Sam.
Beautiful, surprising, autistic. To him the world is a puzzle he can't solve on his own.
But when Sam starts to play Minecraft, it opens up a place where Alex and Sam begin to rediscover both themselves and each other . . .
Can one fragmented family put themselves back together, one piece at a time?
Inspired by the author's experiences with his own son, A Boy Made of Blocks is an astonishingly authentic story of love, family and autism.
"Funny, expertly plotted and written with enormous heart. Readers who enjoyed The Rosie Project will love A Boy Made of Blocks - I did" - Graeme Simsion
"Keith Stuart is a master at balancing humour alongside the serious. He has a light touch but also moves us deeply, and his characters are wonderfully real. Clever and full of insight." - Virginia Macgregor
Lie With Me
Sabine Durrant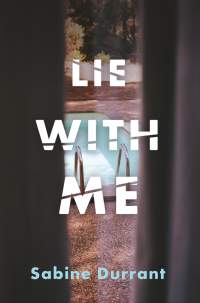 A rich widow. A Greek island paradise. A missing teenage girl... the past comes back to haunt a group of carefree holidaymakers in this new, brilliantly tense psychological thriller.
It starts with a lie. The kind we've all told - to a former acquaintance we can't quite place but still, for some reason, feel the need to impress. The story of our life, embellished for the benefit of the happily married lawyer with the kids and the lovely home.
And the next thing you know, you're having dinner at their house, and accepting an invitation to join them on holiday - swept up in their perfect life, the kind you always dreamed of...
Which turns out to be less than perfect. But by the time you're trapped and sweating in the relentless Greek sun, burning to escape the tension all around you - by the time you start to realise that, however painful the truth might be, it's the lies that cause the real damage...
Well, by then, it could just be too late.
Reviewers have absolutely loved it:
"If you've had a hole in your literary life since finishing Gone Girl and The Girl on the Train, this is the book to fill it" - Grazia
"A sizzling tale of deceit, betrayal and entrapment that is extraordinarily well-crafted and utterly gripping - a stunning summer read" - Daily Mail
"Sabine Durrant is quickly proving herself to be a psychological thriller writer with real clout… gripping from start to finish." - Australian Women's Weekly.
To the Bright Edge of the World
Eowyn Ivey
Set in the Alaskan landscape that she bought to stunningly vivid life in The Snow Child, Eowyn Ivey's To The Bright Edge Of The World is a breath taking story of discovery and adventure set at the end of the nineteenth century.
Lieutenant Colonel Allen Forrester receives the commission of a lifetime when he is charged to navigate Alaska's hitherto impassable Wolverine River, with only a small group of men. The Wolverine is the key to opening up Alaska, and its rich natural resources, to the outside world, but previous attempts have ended in tragedy.
Forrester leaves behind his young wife, Sophie, newly pregnant with the child he had never expected to have. Adventurous in spirit, Sophie does not relish the prospect of a year in a military barracks, while her husband carves out a path through the wilderness.
What she does not anticipate is that their year apart will demand every ounce of courage and fortitude of her that it does of her husband.
A dazzling depiction of love, endurance, courage and wonder, and a worthy successor to The Snow Child.
Have a look at the beautifully drawn book trailer, and read an excerpt of the book here.