December Recommendations

It has been quite a year with so many amazing titles!
To wrap things up and usher in the new year, we thought it would be fun if your reading group could explore our top picks for the past year.
Everyone Brave is Forgiven
Chris Cleave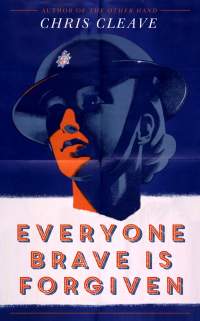 The epic new novel from the bestselling author of The Other Hand and Gold.
When war is declared, Mary North leaves finishing school unfinished, goes straight to the War Office, and signs up. Tom Shaw decides to give it a miss - until his flatmate Alistair unexpectedly enlists, and the conflict can no longer be avoided.
Young, bright and brave, Mary is certain she'd be a marvelous spy. When she is - bewilderingly - made a teacher, she instead finds herself defying prejudice to protect the children her country would rather forget. Tom, meanwhile, finds that he will do anything for Mary.
In a powerful combination of both humour and heartbreak, this dazzling novel weaves little-known history, and a perfect love story, through the vast sweep of the Second World War - daring us to understand that, against the great theatre of world events, it is the intimate losses, the small battles, the daily human triumphs, that change us most.
The Romanovs
Simon Sebag Montefiore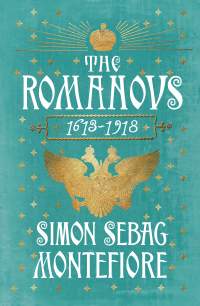 How did one family turn a war-ruined principality into the world's greatest empire? And how did they lose it all?
This is the intimate story of twenty tsars and tsarinas, some touched by genius, some by madness, but all inspired by holy autocracy and imperial ambition. From Ivan the Terrible to Tolstoy, from Queen Victoria to Lenin, The Romanovs climaxes with a fresh, unforgettable portrayal of Nicholas and Alexandra, the rise and murder of Rasputin, war and revolution - and the harrowing massacre of the entire family.
Written with dazzling literary flair, drawing on new archival research, The Romanovs is at once an enthralling story of triumph and tragedy, love and death, a universal study of power, and an essential portrait of the empire that still defines Russia today.
Glorious Heresies
Lisa McInerney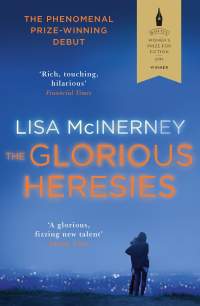 The winner of the Baileys' Women's Prize for Fiction 2016 and the Desmond Elliot Prize 2016.
We all do stupid things when we're kids.
Ryan Cusack's grown up faster than most - being the oldest of six with a dead mum and an alcoholic dad will do that for you.
And nobody says Ryan's stupid. Not even behind his back.
It's the people around him who are the problem. The gangland boss using his dad as a 'cleaner'. The neighbour who says she's trying to help but maybe wants something more than that. The prostitute searching for the man she never knew she'd miss until he disappeared without trace one night . . .
The only one on Ryan's side is his girlfriend Karine. If he blows that, he's all alone.
But the truth is, you don't know your own strength till you need it.
Razor Girl
Carl Hiaasen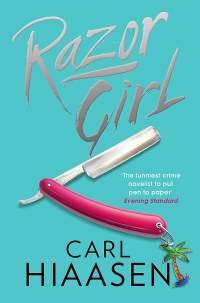 Outrageously funny, fast-paced and uniquely addictive, Razor Girl will keep you utterly gripped until the final page.
Key West is a small place, but there are criminal secrets buried everywhere . . .
When jumped-up reality TV star Buck Nance aggravates the crowd in a Key West bar, he incites a riot and vanishes in the melee. His hapless agent Lane Coolman should have been by Buck's side, but has been accidentally taken hostage by two petty criminals who now think they can turn a quick profit by ransoming an LA talent agent.
As the search for Buck continues, the mystery draws in a broad cast of characters from across the island, including a redheaded con artist named Merry who, using a razor blade and a high-speed car, has developed a signature way of luring in her victims.
Les Parisiennes
Anne Sebba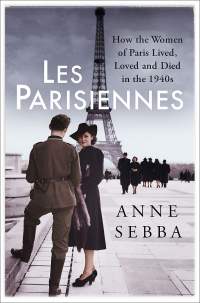 How Parisian women loved, lived and died in the 1940s - under Occupation and then after Liberation.
What did it feel like to be a woman living in Paris from 1939 to 1949? These were years of fear, power, aggression, courage, deprivation and secrets until - finally - renewal and retribution. Even at the darkest moments of Occupation, glamour was ever present. French women wore lipstick. Why?
In enthralling detail Sebba explores the aftershock of the Second World War and the choices demanded. How did the women who survived to see the Liberation of Paris come to terms with their actions and those of others? Although politics lies at its heart, Les Parisiennes is the first in-depth account of the everyday lives of women and young girls in this most feminine of cities.
Mercury Striking
Rebecca Zanetti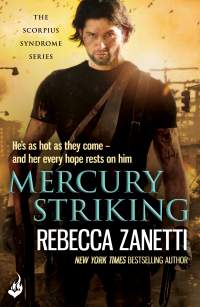 "All the gentlemen are dead, baby. Soldiers and survivors are what we have now."
With nothing but rumors to lead her, Lynne Harmony has trekked across a nightmare landscape to find one man - a mysterious, damaged legend who protects the weak and leads the strong.
He's more than muscle and firepower - and in post-plague L.A., he's her only hope. As the one woman who could cure the disease, Lynne is the single most volatile - and vulnerable - creature in this new and ruthless world.
But face to face with Jax Mercury, danger has never looked quite so delicious...
The first exciting book in Rebecca Zanetti's 'The Scorpius Syndrome' series, perfect for fans of Cynthia Eden, Dianne Duvall and Nalini Singh.
The Joyce Girl
Annabel Abbs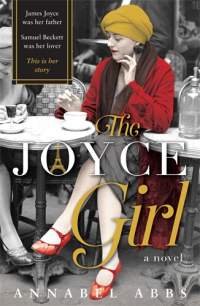 Profoundly moving and stunningly written, The Joyce Girl brings to light the untold tale of Lucia Joyce.
Paris, 1928. Avant-garde Paris is buzzing with the latest ideas in art, music and literature from artists such as Ford Madox Ford and Zelda Fitzgerald. Lucia, the talented and ambitious daughter of controversial genius James Joyce, is making her name as a dancer. But when Lucia falls passionately in love with budding writer (and fellow Irish expat) Samuel Beckett he is banned from the Joyce family home.
1934. Her life in tatters, Lucia is sent to pioneering psychoanalyst Carl Jung. For years she has kept quiet. Now she decides to speak.
It will entrance and educate you. You will fall in love with this compelling woman, but she will break your heart too.
The Crime Writer
Jill Dawson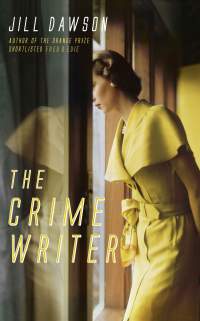 A tour de force from the Orange Prize-shorlisted Jill Dawson
In 1964, the eccentric American novelist Patricia Highsmith is hiding out in a cottage in Suffolk, to concentrate on her writing and escape her fans.
Unfortunately it soon becomes clear that all her demons have come with her. After the arrival of Ginny, an enigmatic young journalist bent on interviewing her, events take a catastrophic turn. Except, as always in Highsmith's troubled life, matters are not quite as they first appear . . .
Masterfully recreating Highsmith's much exercised fantasies of murder and madness, Jill Dawson probes the darkest reaches of the imagination in this novel - at once a brilliant portrait of a writer and an atmospheric, emotionally charged, riveting tale.
The Fireman
Joe Hill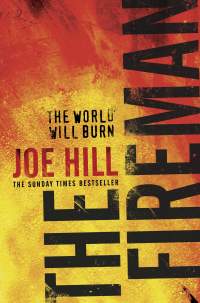 Some flames burn too bright to be extinguished.
Nobody knew where the virus came from.
FOX News said it had been set loose by ISIS, using spores that had been invented by the Russians in the 1980s. MSNBC said sources indicated it might've been created by engineers at Halliburton and stolen by culty Christian types fixated on the Book of Revelation. CNN reported both sides.
While every TV station debated the cause, the world burnt.
Pregnant school nurse, Harper Grayson, had seen lots of people burn on TV, but the first person she saw burn for real was in the playground behind the school.
With the epic scope of The Passage and the emotional impact of The Road, this is one woman's story of survival at the end of the world.