July Title
Together
Julie Cohen
A moving and surprising love story, spanning over four decades for readers of Jojo Moyes, Claire Fuller and Sarah Winman.
On a morning that seems just like any other, Robbie wakes in his bed, his wife Emily asleep beside him, as always. He rises and dresses, makes his coffee, feeds his dogs, just as he usually would.
But then he leaves Emily a letter and does something that will break her heart. As the years go back all the way to 1962, Robbie's actions become clearer as we discover the story of a couple with a terrible secret - one they will do absolutely anything to protect.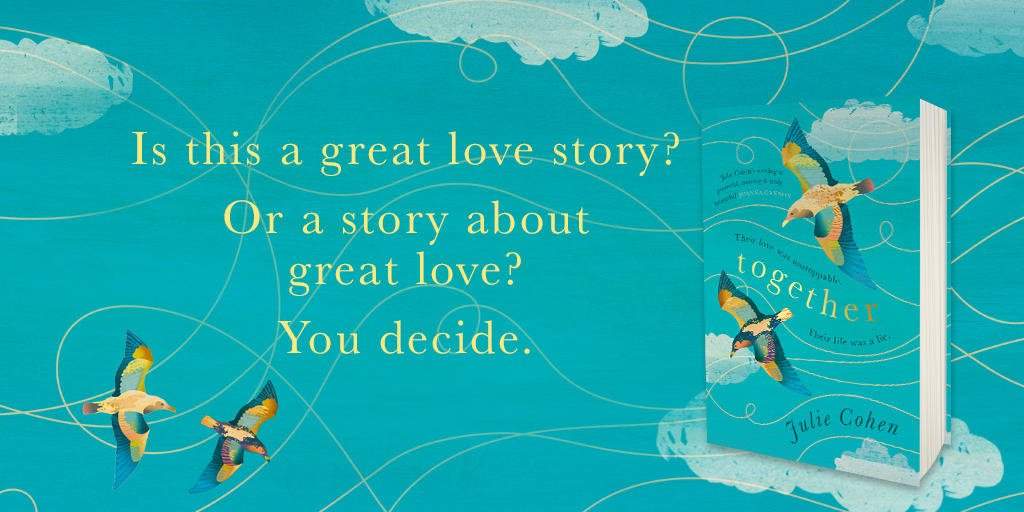 One of the BBC's highly-anticipated novels of the year and described as a 'heartbreaking tale' by Vogue, Together will touch the hearts of many.
'Julie Cohen's writing is powerful, moving and truly beautiful'
- Joanna Cannon, author of The Trouble with Goats and Sheep
'This big, clever, tender and twisty love story reminded me of One Day & The Time Traveler's Wife'
- Erin Kelly
'Complex, compelling and beautiful, Together is the kind of novel that will stay with you forever'
- Rowan Coleman, author of We Are All Made of Stars
Be in to win a gourmet cheeseboard and 5 copies of Together here!