July Recommendations
Blind
Cath Weeks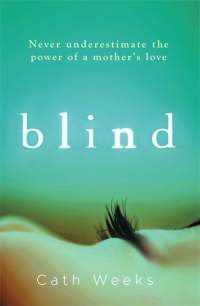 Twyla Ridley, resourceful, optimistic, has just had her first child. It's what she and her husband, Dylan, have always wished for.
However, Charlie is blind.
For the first time in her adult life Twyla feels tested. She cherishes her son, showering him with love and boundless affection, but there's a part of her that aches for him to see - for him to be as perfect as other babies.
So Twyla throws herself into motherhood whilst fervently searching for a cure for Charlie's blindness, when she hears of a high-risk operation that could restore her son's vision forever.
But is it a risk worth taking?
Blind is about how hard we battle for our children and how blind we can be to the secrets of those closest to us. It's a story that delves into the very heart of our dangerous yearning for perfection.
Sound like your type of story?
I'm Still Here
Clélie Avit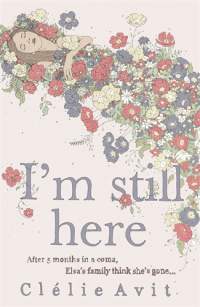 Elsa has been in a coma for five months. With all hope of reviving her gone, her family and doctors are having to face the devastating fact that it might be time to turn off her life support...
They don't realise that in the past few weeks Elsa has regained partial consciousness; she knows where she is and can hear everyone talking around her bed, but she has no way of letting them know.
Thibault is in the same hospital visiting his brother, a drunk driver responsible for the deaths of two teenage girls. Thibault's emotions are in turmoil and, needing a retreat, he finds his way into Elsa's room. Seeing her lying there, he finds it hard to believe she is not just sleeping. He begins to visit her regularly.
As he learns more about her through her family and friends, he begins to realise that he is developing feelings for her. And he can't help feeling that she can hear his every word.
For Elsa, his visits are like a breath of fresh air. Here is finally someone who speaks to her as if she is a real life person, who makes her laugh. And who gives her something to fight for. And so begins a love story that might just save both their lives...
Fans of Jojo Moyes would love this modern-day Sleeping Beauty story of love and hope.
Reviewers have absolutely loved it:
"A viscerally moving love story. I'm Still here beautifully shows how the steady, quiet power of the heart can sustain anyone who takes on impossible odds." - Sarah Pekkanen, author of The Perfect Neighbors
"Magnifique! With charming characters, a unique premise and a delightful, fresh voice, Clelie Avit's debut novel will have you cheering for life and love while you hungrily turn its pages. I'm Still Here (Je Suis La) is a gift, and Clelie Avit is a writer to watch." - Julie Lawson Timmer, author of Five Days Left and Untethered
Monsoon Summer
Julia Gregson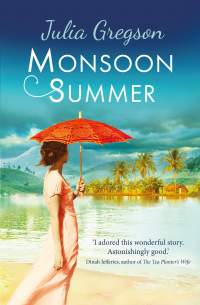 Oxfordshire, 1947.
Exhausted by the war and nursing a tragic secret, Kit Smallwood flees to Wickam Farm to recuperate. There she throws herself into helping Daisy set up a charity sending midwives to India. Daisy's plan is fraught with danger.
With newly-acquired Independence, many of India's people furiously resent the English for withdrawing so quickly, blaming them for the riots that left millions dead. When Kit meets Anto, a handsome, complicated but charming trainee doctor nearing the end of his English education, she falls utterly in love.
Anto makes her laugh and marriage should be the easiest thing in the world. But when he informs his family that he is shortly to return home with an English bride, his parents are appalled.
Despite being Anglo-Indian herself, Kit's own mother is equally horrified. She has spent most of her life trying to erase a painful past and losing her daughter to an Indian man is her worst fear realised. As they journey to a new life in India, Kit begins to realize the seriousness of what she has undertaken.
A story that shows love can transcend all, this is definitely a must-read!
"I adored this wonderful story. I loved the characters who leapt from the page and lived in my mind: I wept at the heart break, and my heart lifted at the hope and the joy. The depth of detail covering the life of an Indian family and the conflict between the two cultures was totally convincing. The big dramatic moments were terrific, but where it truly shone for me was in the small but telling moments when I felt as if I could see into the hearts and minds of the characters. I believed every word and from the moment I began reading I truly felt as if I was there. Astonishingly good." -DINAH JEFFERIES , author of The Teaplanter's Wife.