March Recommendations
Suspenseful fiction, heartwrenching non-fiction and stories that mirrors reality, take your pick this month with our three Recommended for Reading Group titles! Be in to win a copy of each book and a artisan food hamper for your reading group night here.
He Said/She Said
Erin Kelly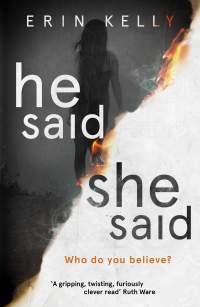 Who do you believe?
In the hushed aftermath of a total eclipse, Laura witnesses a brutal attack.
She and her boyfriend Kit call the police, and in that moment, it is not only the victim's life that is changed forever.
Fifteen years on, Laura and Kit live in fear.
And while Laura knows she was right to speak out, the events that follow have taught her that you can never see the whole picture: something - and someone - is always in the dark...
The perfect read for fans of Disclaimer, In a Dark Dark Wood and Apple Tree Yard.
"Multi-layered and stylish, with characters you feel you know, dilemmas you can imagine grappling with, and a hurtling plot that's unpatronising and clever to the last page. My admiration for Erin Kelly has just gone up another notch." - Helen Fitzgerald, author of Viral
Click here to read an extract.
A Crime in the Family
Sacha Battyány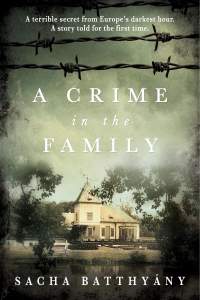 A memoir of brutality, heroism and personal discovery from Europe's dark heart, revealing one of the most extraordinary untold stories of the Second World War.
In the spring of 1945, Countess Margit Batthyány gave a party in her mansion. The war was almost over, and the German aristocrats and SS officers dancing and drinking knew it was lost. Late that night, they walked down to the village, where 180 enslaved Jewish labourers waited, made them strip naked, and shot them all, before returning to the bright lights of the party. It remained a secret for decades, until Sacha, who remembered his great-aunt Margit only vaguely from his childhood as a stern, distant woman, began to ask questions about it.
Told partly through the surviving journals of others from the author's family and the vanished world of Rechnitz, A Crime in the Family is a moving and revelatory memoir that uncovers barbarity and tragedy but also a measure of peace and reconciliation.
Click here to read an extract.
Under the Almond Tree
Laura McVeigh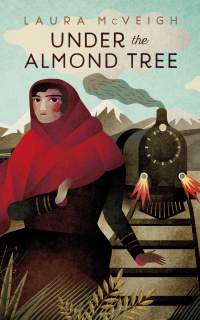 The poignant story of a refugee Afghan family fleeing conflict and war in Afghanistan in the 1990s as they travel towards freedom and safety.
Fifteen year old Samar, the middle child, shares the story of her incredible journey on the Trans-Siberian Express - with the help of Napoleon, the Ticket Collector, Tolstoy's Anna Karenina, and her parents and siblings. Forced to flee Kabul as the Russians, then the Taliban, turn their lives inside out, the children and their parents face the loss of their world and their place in it.
Throughout, our storyteller Samar bravely holds onto family and hope, often when all survival seems impossible.
With the true strength that comes from love, learning and imagination, Samar reveals her extraordinary resilience and the discovery that anything may be possible - if you can just hold on to hope and love.
"Laura McVeigh's moving novel retells the history of Afghanistan after the Soviet invasion through the experiences of one family - as seen through the eyes of a young woman. McVeigh pays tribute to the resilience of Afghan women through her depiction of the horrors they undergo - and the strength that they find to survive." - Deeyah Khan, UN Goodwill Ambassador for Artistic Freedom & Creativity
Click here to see the visual inspiration Laura McVeigh used when writing the book.