May Titles
The Blood Miracles
Lisa McInerney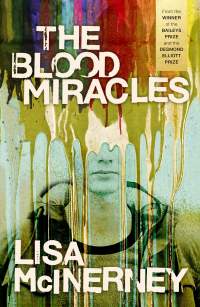 Like all twenty-year-olds, Ryan Cusack is trying to get his head around who he is.
This is not a good time for his boss to exploit his dual heritage by opening a new black market route from Italy to Ireland. It is certainly not a good time for his adored girlfriend to decide he's irreparably corrupted. And he really wishes he hadn't accidentally caught the eye of an ornery grandmother who fancies herself his saviour.
There may be a way clear of the chaos in the business proposals of music promoter Colm and in the attention of the charming, impulsive Natalie. But now that his boss's ambitions have rattled the city, Ryan is about to find out what he's made of, and it might be that chaos is in his blood.
The follow-up to the Bailey-winning novel is set on success!
'Fast paced, compelling, and thrilling, Lisa McInerney writes the type of fiction that is both beautifully crafted and immensely enjoyable' — Louise O'Neill
' The Blood Miracles has all the brio, street smarts and vicious linguistic verve of The Glorious Heresies, but with this follow up Lisa McInerney also reminds us just how brilliantly accomplished and ruthlessly focused a storyteller she is' — Colin Barrett
'The Blood Miracles is vertiginous. The pace is dizzying, the pulse ever-quickening…skilfully wrought and highly evocative' Irish Times pic.twitter.com/wPbgIeDuNY

— John Murray Ltd (@johnmurrays) May 4, 2017
These Dividing Walls
Fran Cooper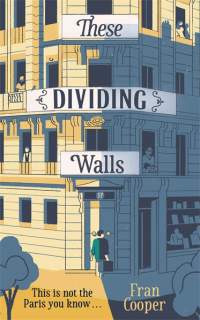 One Parisian summer. A building of separate lives. All that divides them will soon collapse...
In a forgotten corner of Paris stands a building.
Within its walls, people talk and kiss, laugh and cry; some are glad to sit alone, while others wish they did not. A woman with silver-blonde hair opens her bookshop downstairs, an old man feeds the sparrows on his windowsill, and a young mother wills the morning to hold itself at bay. Though each of their walls touches someone else's, the neighbours they pass in the courtyard remain strangers.
Into this courtyard arrives Edward. Still bearing the sweat of a channel crossing, he takes his place in an attic room to wait out his grief.
But in distant corners of the city, as Paris is pulled taut with summer heat, there are those who meet with a darker purpose. As the feverish metropolis is brought to boiling point, secrets will rise and walls will crumble both within and without Number 37...
Praise for Fran Cooper's debut novel:
"An engaging debut that throws light on a hidden side of Paris." — Woman & Home
"Confident and brilliant" — Lisa O'Donnell
"This book played into my acute nosiness, throwing open the doors to the fictional lives of the residents of number 37 . . . It'll open your heart and your mind. It certainly did mine." — The Pool