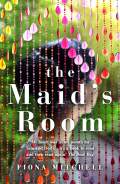 The Maid's Room
Fiona Mitchell
For readers of THE HELP and THE INVENTION OF WINGS, a searing and sweeping debut novel that gives a new and unforgettable perspective on modern day domestic workers.
Sisters Dolly and Tala have never felt further from home. In the blistering heat of Singapore, they spend their days enabling ex-pats to have lives they could never afford for themselves.
Tala, however, just can't keep her mouth shut about the restrictive, archaic rules maids are forced to abide by on pain of deportation. She risks everything to help her fellow maids, who have struggled to have their voices heard for far too long.
In a world where domestic workers are treated so poorly, The Maid's Room explores how women can come together to change each other's lives, and be the architects of their own futures..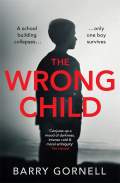 The Wrong Child
Barry Gornell
A must-read for fans of THE BAD SEED by William March, WE NEED TO TALK ABOUT KEVIN and WE HAVE ALWAYS LIVED IN THE CASTLE by Shirley Jackson.
Of all the children to survive, why did it have to be him? A rural village school building collapses. Only one child survives: Dog Evans.
To his own mother and father, Dog becomes a daily reminder of their survivor's guilt. To the other parents he is a hated and feared emblem of their unbearable loss. Now, seven years after the tragedy, Dog's parents have abandoned him. And with no one to protect him, the broken community's desire for catharsis and sacrifice soon becomes unstoppable...
Uncompromising and powerful, The Wrong Child is a heartbreaking - but ultimately hopeful - portrayal of loss and grief in an unimaginable situation.
Island in the East
Jenny Ashcroft
Set in 1890s and 1940s Singapore, the stunning ISLAND IN THE EAST is a story of love, sisterly rivalry and the true cost of betrayal. Vivid, authentic and utterly beautiful, it's the perfect read for fans of Victoria Hislop, Fiona McIntosh and Kate Morton.
Two great loves. One shattering betrayal. A war that changes everything.
1897: twenty-year-old identical twins, Harriet and Mae, born from a scandalous affair, have spent their lives slighted by gossips. They've carried each other through the loneliness, believing that together they can survive anything. But then their mysterious benefactor sends them to Singapore to live with his relative, the watchful David Keeley, who will choose one of them to marry. In the tension of David's house, a distance opens up between the twins, but it is only when they meet the handsome Alex Blake that their relationship truly fractures, resulting in a life-shattering betrayal with devastating consequences . . .
1941: Ivy, an intelligence officer with the women's naval service and carrying her own ghosts from Blitz-torn London, is posted to wartime Singapore and arrives to the looming threat of a Japanese invasion. Nothing can prepare her for what's waiting on the island - not the unexpected love, nor the strangers from her grandmother, Mae's, past, and the shocking secrets that now echo down through the generations.
With a sizzling love affair playing out against this epic family drama, Island in the East is evocative, atmospheric and romantic historical fiction at its very best.