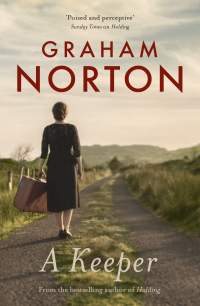 A Keeper
Graham Norton
Graham Norton's debut novel Holding was a Sunday Times bestseller and loved by readers everywhere. His new novel, A Keeper, is a twisted tale of secrets and ill-fated loves that once again demonstrates Norton's understanding of human nature and all its darkest flaws.
The mystery of Elizabeth Keane's father is one that has never been solved by the people of Buncarragh - not for lack of speculation. Her mother Patricia had been assumed a spinster, until she began dating a mysterious man from out of town, and within months had left Buncarragh and had married. Less than two years later, Patricia was back, with a new baby in her arms, but no new husband by her side and unbendingly silent about her recent past. A secret she would take with her to her grave.
Now, as Elizabeth returns to the village after her mother's funeral, bringing with her her own regrets and wounds, she finds a thin pile of ribbon-bound letters at the back of a wardrobe that may at last hold the key to her past: Dear Lonely Leinster Lady, I'm not really sure how to begin...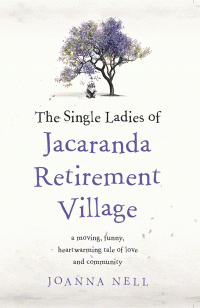 The Single Ladies of Jacaranda Retirement Village

Joanna Nell
The life of 79-year-old pensioner Peggy Smart is as beige as the décor in her retirement village. Her week revolves around aqua aerobics and appointments with her doctor. Following a very minor traffic accident, things have turned frosty with her grown-up children and she is afraid they are trying to take away her independence.
The highlight of Peggy's day is watching her neighbour Brian head out for his morning swim. She dreams of inviting the handsome widower - treasurer of the Residents' Committee and one of the few eligible men in the village - to an intimate dinner. But why would an educated man like Brian, a chartered accountant no less, look twice at Peggy? As a woman of a certain age, she fears she has become invisible, even to men in their eighties.
But a chance encounter with an old school friend she hasn't seen in five decades - the glamorous fashionista Angie Valentine - sets Peggy on an unexpected journey of self-discovery.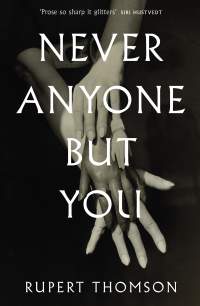 Never Anyone But You
Rupert Thomson
A small city in western France, the early twentieth century. Suzanne Malherbe, a shy 17-year-old with a rare talent for drawing, is entranced by the brilliant but troubled Lucie Schwob, the daughter of a Jewish newspaper magnate, and the two young women embark on a clandestine love affair.
Stifled by provincial convention and a society that is overtly patriarchal, they reinvent themselves as Claude Cahun and Marcel Moore and move to Paris, where they are swept up in the most glamorous social circles, meeting everyone from Hemingway and Dalí to André Breton, and produce photographic work of great originality and strangeness.
As World War 2 looms, they leave for Jersey, and it is here that they confront their destiny, dreaming up a campaign of propaganda against Hitler's occupying forces.
From one of our most celebrated writers, Never Anyone But You explores the gripping true story of two extraordinary women who challenged gender boundaries, and ultimately risked their lives in the fight against oppression. Theirs is a story that has been hidden in the margins of history - until now...
Enter the competition to be in to WIN copies of one of these titles for your reading group.
Only want one copy - or can't wait to see if you've won? Follow the links below to buy your copy or contact your local bookseller - find your closest one.
A Keeper
Mighty Ape, Whitcoulls, Paper Plus. The Warehouse
The Single Ladies of Jacaranda Retirement Village
Mighty Ape, Whitcoulls, Paper Plus
Never Anyone But You
Mighty Ape