September Recommendation
The Joyce Girl
Annabel Abbs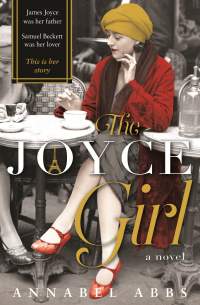 1928. Avant-garde Paris is buzzing with the latest ideas in art, music and literature from artists such as Ford Madox Ford and Zelda Fitzgerald.
Lucia, the talented and ambitious daughter of controversial genius James Joyce, is making her name as a dancer.
But when Lucia falls passionately in love with budding writer (and fellow Irish expat) Samuel Beckett he is banned from the Joyce family home.
1934. Her life in tatters, Lucia is sent to pioneering psychoanalyst Carl Jung. For years she has kept quiet. Now she decides to speak.
Profoundly moving and stunningly written, The Joyce Girl brings to light the untold tale of Lucia Joyce. It will entrance and educate you. You will fall in love with this compelling woman, but she will break your heart too.
And it is definitely a well-loved read.
'Abbs has found a gripping and little-known story at the heart of one of the 20th century's most astonishing creative moments, researched it deeply, and brought the extraordinary Joyce family and their circle in 1920s Paris to richly-imagined life.'
– Emma Darwin, author of Sunday Times bestseller A Secret Alchemy and The Mathematics of Love.
Don't believe us? Read the first few pages here.
Find out why Abbs decided to write about the elusive Lucia Joyce here, she even decided to learn how to dance for the book!