Hachette NZ announces the winner of the
Margaret Mahy Illustration Prize for 2020
Hachette NZ and the Margaret Mahy Estate are thrilled to announce Lily Emo is the winner of the Margaret Mahy Illustration Award 2020.
The judging panel said Lily Emo's witty and whimsical' illustrations of Mahy's iconic story The Boy Who Made Things Up were immediately appealing. "There was a clarity and freshness to the work, and across the storyboard we could see Lily's thoughtfully structured choices building an adventurous visual response to Margaret's words."

The judges were also charmed by her use of a beautiful fresh palette, saying, "her use of colour creates a wonderful, evocative environment, rich in detail. Her characters show a gentle warmth which feels perfect for this story."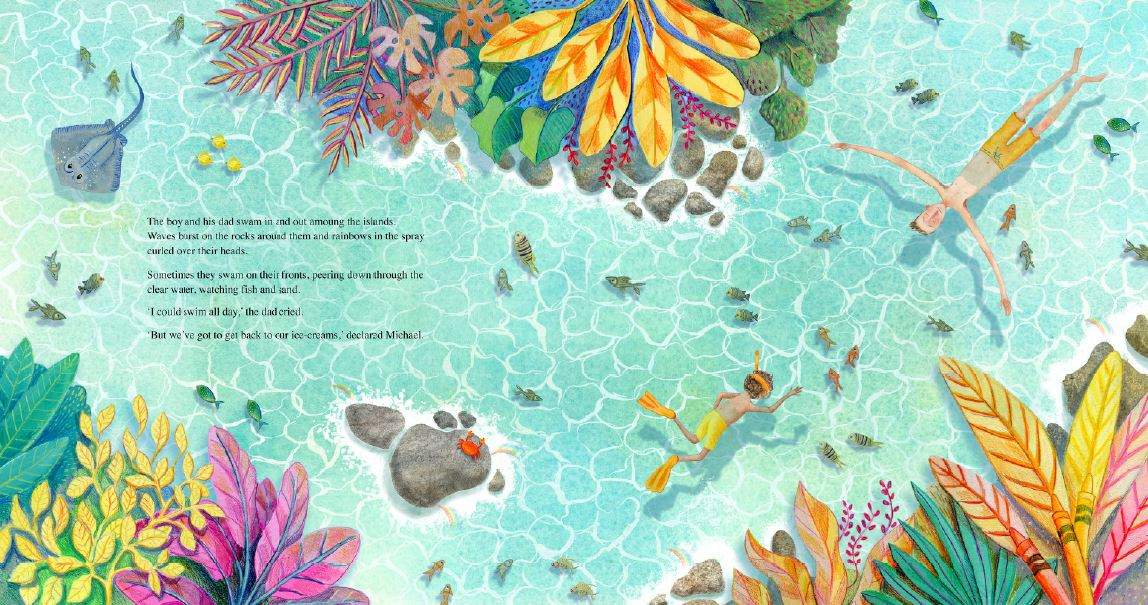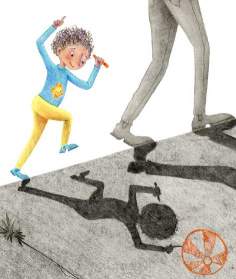 Bridget Mahy, from the Margaret Mahy Estate, said she could see clearly the "wit and whimsy that would work for adult and child alike, a win in itself", and fellow judge Briar Lawry from Little Unity said, "The winning submission took our breath away with its vibrancy and seamless integration of the digital and traditional media."
Lawry said, "Like all the finalists, there is a thoughtfulness to the way the illustration responds to the story and a glorious shift between the dad's world and the world unlocked by Michael's imagination."
Lily Emo, is a Nelson-based illustrator and designer. She works with an array of mediums, including traditional materials such as watercolour, gouache, pencils, crayon and collage, as well as digital technologies.
She was recently in the media spotlight with her series The Covid 19 Portrait Project, sharing the stories and faces of New Zealand's essential workers during the Level 4 lockdown period.
The Margaret Mahy Illustration Prize 2020 includes:
A $1000 cash prize, books valued at $500 and a handcrafted tōtara trophy.
An invitation to discuss with Hachette NZ the possibility of the submission being developed for publication.
Hachette NZ and the Margaret Mahy Estate would also like to congratulate the runners-up Cesar Lador and Rehua Wilson. Both illustrators will receive a prize of $250 worth of Hachette books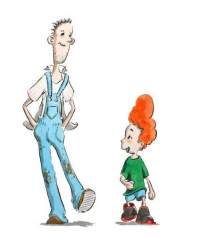 Judges' comments | Cesar Lador
"It was a well-planned storyboard with a creative use of perspective and viewpoint. The use of colour and the development of imagination was very effective, it has a mission [and] a wonderful sense of warmth and humour."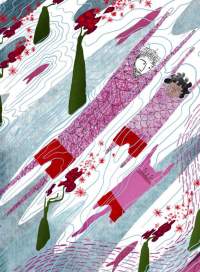 Judges' comments | Rehua Wilson
"Rehua's highly entertaining and witty images confidently play with Margaret's ideas and cleverly take the reader's imagination far beyond the realm of the ordinary. Rehua's work is full of beauty; her characters are gentle and thoughtful and her colour palette for the whole book was … also refreshing and effective."
The Margaret Mahy Illustration Prize was established by Hachette NZ in conjunction with the Margaret Mahy Estate in 2019, to honour the 50th anniversary of A Lion in the Meadow – Mahy's first published picture book.
Unpublished New Zealand artists were invited to illustrate Mahy's classic story The Boy with Two Shadows.
Only in its second year, the competition is fast becoming one of New Zealand's pre-eminent illustration awards, with over 50 submissions and 350 expressions of interest for this year's competition.
Hachette NZ Managing Director Mel Winder says the incredibly high calibre of entrants shows the breadth and depth of local illustration talent. "We are delighted by the creative and carefully considered interpretations of Margaret Mahy's wonderful writing; it gets more and more exciting every year."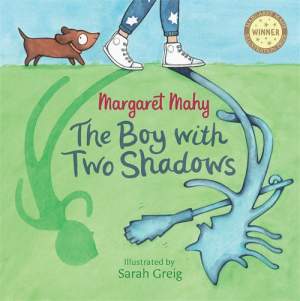 The inaugural Margaret Mahy Illustration Prize 2019 was awarded to Christchurch based illustrator Sarah Greig for her submission for The Boy With Two Shadows. It will be published October 27th 2020.
ISBN: 9781869714338
RRP: $19.99