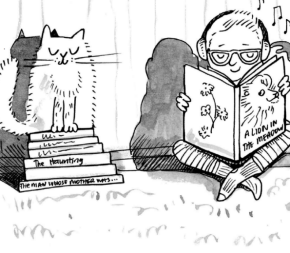 We are delighted to announce that Sarah Greig's humorous and light-hearted reimagining of Margaret Mahy's classic tale A Boy with Two Shadows is the award-winning entry in the inaugural Margaret Mahy Illustration Prize.
The judges praised Greig's technical skills and ability to capture the magical aspect of the story. The judges were also delighted by Greig's subtle references to Mahy's other works describing her entry as a "brilliant example of the partnership between author and illustrator".
Bridget Mahy, from the Margaret Mahy Estate commented, "with her picture books, Margaret produced the words and wonderful illustrators enhanced them by adding visual layers to the story. She appreciated the skills of artists as they interpreted her ideas by bringing a setting to life, pushing the narrative down new pathways, and with a few deft touches, adding moments of requisite humour.
In return, illustrators commented how they appreciated the imaginative possibilities to be found within Margaret's words. Margaret always felt lucky that that her stories reached the public with the addition of an illustrator's own story telling skills. The two creators becoming as one, and thereby making perfect pithy stories for audiences both young and old."
Greig's prize includes:
• A $1000 cash prize, books valued at $500 and a handcrafted Totara trophy.
• An invitation to discuss with Hachette NZ the possibility of developing the submission into a publication.
Similarly, to Mahy, Greig is from Christchurch. After graduating from the University of Canterbury with a Fine Arts degree in 2001, she embarked on her big O.E. to Europe. Two years quickly turned into twelve after finding work as a shoe and graphic designer for an artisanal shoe brand in Antwerp, Belgium. Greig returned to Christchurch in 2014 where she now works as a freelance designer, illustrator and artist.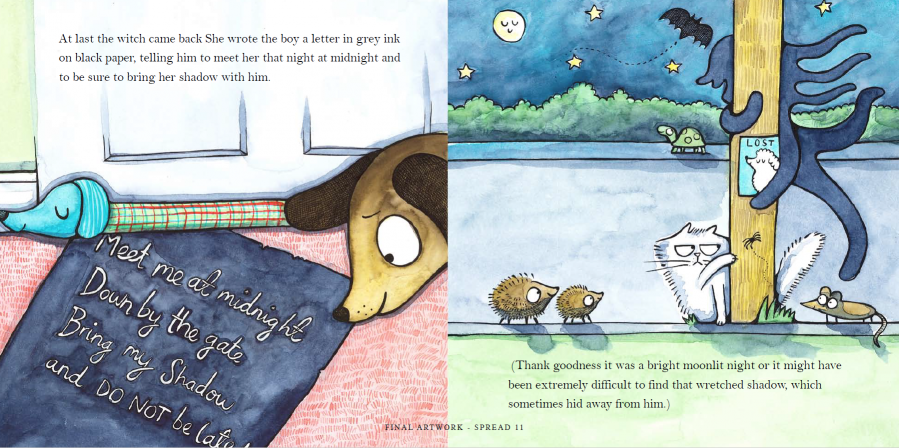 The Margaret Mahy Illustration Prize was set up in conjunction with the Margaret Mahy Estate, as part of the 50th anniversary of A Lion in the Meadow – Mahy's first published picture book.
Unpublished New Zealand artists were invited to illustrate Mahy's classic story A Boy with Two Shadows. We were delighted to receive over 140 expressions of interest. Managing Director, Mel Winder, commented "We were thrilled with the exceptionally high quality of entries and the illustrators creative and thoughtful approach to the text".