Aug 27
Books for Every Dad!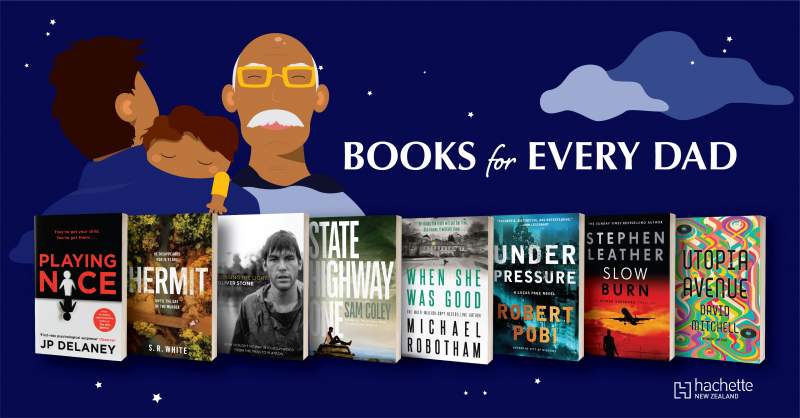 This Father's Day we're thrilled to bring you a brilliant selection of books, and what better gift than a book or two?
Whether he's into thrillers, true stories,New Zealand fiction or mysteries, we're proud to have books for every dad.
Whitcoulls, Paper Plus and The Warehouse are all online, or call your local Paper Plus for a phone order. Otherwise, contact your local bookstore or check out Mighty Ape for your Father's Day book fix!
Playing Nice, JP Delaney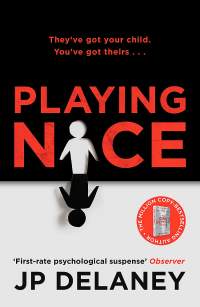 Pete Riley answers the door one morning to a parent's worst nightmare. On his doorstep is a stranger, Miles Lambert, who breaks the devastating news that Pete's two-year-old, Theo, isn't his biological child after all - he is Miles's, switched with the Lamberts' baby at birth by an understaffed hospital.
Reeling from shock, Peter and his partner Maddie agree that, rather than swap the children back, it's better to stay as they are but to involve the other family in their children's lives. But a plan to sue the hospital triggers an official investigation that unearths some disturbing questions about just what happened on the day the babies were switched.
And when Theo is thrown out of nursery for hitting other children, Maddie and Pete have to ask themselves: how far do they want this arrangement to go? What are the secrets hidden behind the Lamberts' smart front door? And how much can they trust the real parents of their child - or even each other?
Hermit, S. R. White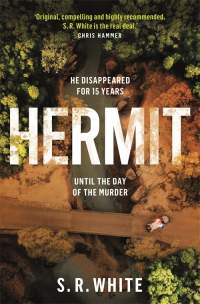 After a puzzling death in the wild bushlands of Australia, detective Dana Russo has just hours to interrogate the prime suspect - a silent, inscrutable man found at the scene of the crime, who disappeared without trace 15 years earlier.
But where has he been? Why won't he talk? And exactly how dangerous is he? Without conclusive evidence to prove his guilt, Dana faces a desperate race against time to persuade him to speak. But as each interview spirals with fevered intensity, Dana must reckon with her own traumatic past to reveal the shocking truth.
Chasing The Light, Oliver Stone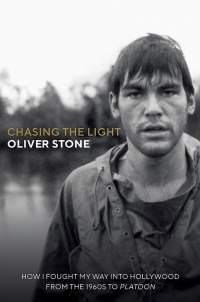 In this powerful and evocative memoir, Oscar-winning director and screenwriter, Oliver Stone, takes us right to the heart of what it's like to make movies on the edge.
In Chasing The Light he writes about his rarefied New York childhood, volunteering for combat, and his struggles and triumphs making such films as Platoon, Midnight Express, and Scarface.
State Highway One, Sam Coley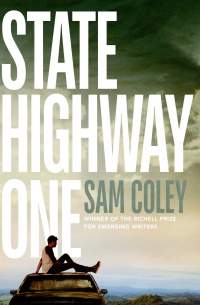 Finger at the bottom of Stewart Island, right at the bottom of the map.
It's been years since Alex was in New Zealand, and years since he spent any one-on-one time with his twin sister, Amy. When they lose their parents in a shock accident it seems like the perfect time to reconnect as siblings. To reconnect with this country they call 'home'.
As they journey the length of State Highway One, they will scratch at wounds that have never healed - and Alex will be forced to reckon with what coming home really means.
When She Was Good, Michael Robotham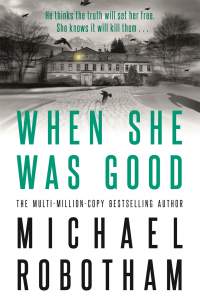 She has secrets.
Six years ago, Evie Cormac was found hiding in a secret room in the aftermath of a brutal murder. But nobody has ever discovered her real name or where she came from, because everybody who tries ends up dead.
He needs answers.
Forensic psychologist Cyrus Haven believes the truth will set Evie free. Ignoring her warnings, he begins to dig into her past, only to disturb a hornet's nest of corrupt and powerful people, who have been waiting to find Evie - the final witness they have been searching for. Unbeknownst to him, Cyrus is leading them straight to Evie. The truth will not set her free. It will get them killed.
From Australia's foremost crime writer, Michael Robotham, this is the second explosive novel featuring gifted criminal psychologist Cyrus Haven following the Edgar-award nominated GOOD GIRL, BAD GIRL.
Under Pressure, Robert Pobi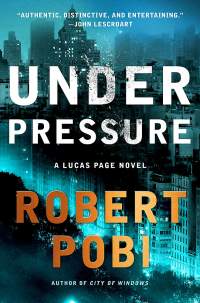 A series of deadly explosions rock the city of New York and with too many victims and no known motive, the F.B.I. turns once again to Dr. Lucas Page.
On a beautiful October evening, New York City's iconic Guggenheim Museum is closed for a tech company's private gala. Until an explosion rocks the night, instantly killing 702 people, including every single attendee, yet the damage to the building itself was minimal.
An explosion of that precision was no accident and, in response, the FBI mobilizes its entire team -- but the sheer number of victims strains their resources. Were all 702 victims in the wrong place at the wrong time, or was there only one target and 701 unlucky bystanders? That many victim files is a staggering amount of data to sort through and Brett Kehoe, Special Agent in Charge of Manhattan, decides that he can't do this without more computational power.
Dr. Lucas Page, astrophysicist, university professor, and former FBI agent, is uniquely gifted for the task at hand. He can visualize a crime scene as if he was a bystander and can break down any set of data at a glance. Even though Page wants nothing to do with the FBI, with his city under attack and his family at risk, he steps in to find a killer in a haystack before they strike again.
Slow Burn, Stephen Leather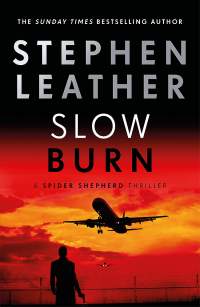 Should we bring them back?
There are thousands of jihadi brides in refugee camps in the Middle East. Some of them were once British before they were stripped of their citizenship. Were they brainwashed or simply naive when they set out for Syria as teenagers? And, if they were allowed to return, would they pose a threat to our country?
Spider Shepherd is about to be sent on an extraordinary mission to the Syrian border by his MI5 boss. There he will have to decide which of the women he meets is still a threat, and if not, which of them has information useful to the Secret Service and can be allowed back. His are life or death decisions.
But there is one bride he must take back to the UK whatever her circumstances. She is the wife of a notorious ISIS bombmaker, Salam Jaraf. Jaraf is an asylum seeker who has information on terrorist cells in Britain. But the bombmaker will only tell MI5 what he knows if his wife and son are brought to him. However, it soon becomes obvious that hostile forces are following Spider and Mrs Jaraf across Turkey. Bringing this woman back from the warzone will become one of the most dangerous missions Spider has ever undertaken.
Utopia Avenue, David Mitchell
Utopia Avenue might be the most curious British band you've never heard of.
Emerging from London's psychedelic scene in 1967, folksinger Elf Holloway, blues bassist Dean Moss, guitar virtuoso Jasper de Zoet and jazz drummer Griff Griffin together created a unique sound, with lyrics that captured their turbulent lives and times. The band produced only two albums in two years, yet their musical legacy lives on.
This is the story of the band's brief, blazing journey from Soho clubs and draughty ballrooms to the promised land of America, just when the Summer of Love was receding into something much darker - a multi-faceted tale of dreams, drugs, love, sexuality, madness and grief; of stardom's wobbly ladder and fame's Faustian pact; and of the collision between youthful idealism and jaded reality as the Sixties drew to a close.
Above all, this bewitching novel celebrates the power of music to connect across divides, define an era and thrill the soul.
Popular Posts