Apr 17
Books for every Mum!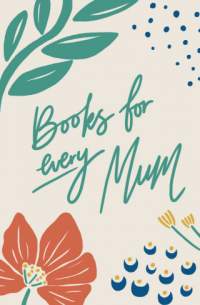 Not that we ever need a reason to spoil our mums, but Mother's Day is coming up (12th May) so we have put together what we'll be buying our mums this Mother's Day. Check them out below and take the uncertainty out of the day.
A Dream of Italy, Nicky Pellegrino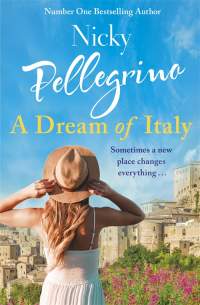 Here is your chance to buy your own home in southern Italy for less than the price of a cup of coffee. The picturesque mountain town of Montenello is selling off some of its historic buildings for just ONE EURO each. To be considered as a future resident of Montenello contact the town's mayor, Salvio Valentini.
Many people read Salvio's advertisement with excitement. Elise is in her twenties and desperate to get on the property ladder. Edward wants to escape a life he finds stifling. Mimi is divorced and starting afresh. And there is one person whose true motivation won't be clear for some time. These four people all have a dream of Italy. And it's going to change their lives. The passionate and gorgeous new novel by Nicky Pellegrino, the bestselling author of A Year at Hotel Gondola.
Buy now from:
The French Photographer, Natasha Lester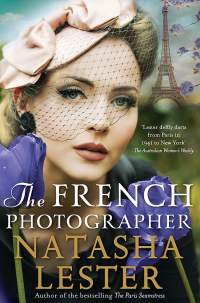 Inspired by the incredible true story of Lee Miller, Vogue model turned one of the first female war photojournalists, the new novel by the bestselling author of The Paris Seamstress.
Manhattan, Paris, 1942: When Jessica May's successful modelling career is abruptly cut short, she is assigned to the war in Europe as a photojournalist for Vogue. But when she arrives the army men make her life as difficult as possible. Three friendships change that: journalist Martha Gellhorn encourages Jess to bend the rules, paratrooper Dan Hallworth takes her to places to shoot pictures and write stories that matter, and a little girl, Victorine, who has grown up in a field hospital, shows her love. But success comes at a price.
France, 2005: Australian curator D'Arcy Hallworth arrives at a beautiful chateau to manage a famous collection of photographs. What begins as just another job becomes far more disquieting as D'Arcy uncovers the true identity of the mysterious photographer - and realises that she is connected to D'Arcy's own mother, Victorine. Crossing a war-torn Europe from Italy to France, The French Photographer is a story of courage, family and forgiveness.
Buy now from:
I Love My Mummy, Giles Andreae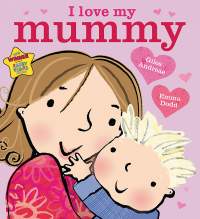 I love my mummy very much, she's great to cuddle, soft to touch!
Told with humour and charm, this is a book to be loved and shared time and again. From the bestselling and award-winning writer Giles Andreae (Giraffe's Can't Dance) and acclaimed illustrator Emma Dodd.
Buy now from
Where the Crawdads Sing, Delia Owens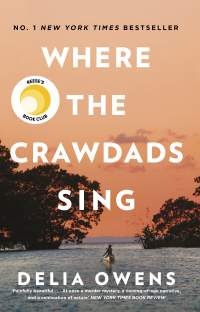 "I can't even express how much I love this book! I didn't want this story to end!" Reese Witherspoon
For years, rumors of the "Marsh Girl" have haunted Barkley Cove, a quiet town on the North Carolina coast. So in late 1969, when handsome Chase Andrews is found dead, the locals immediately suspect Kya Clark, the so-called Marsh Girl. But Kya is not what they say. Sensitive and intelligent, she has survived for years alone in the marsh that she calls home, finding friends in the gulls and lessons in the sand. Then the time comes when she yearns to be touched and loved. When two young men from town become intrigued by her wild beauty, Kya opens herself to a new life - until the unthinkable happens. Perfect for fans of Barbara Kingsolver and Celeste Ng, Where the Crawdads Sing is at once an exquisite ode to the natural world, a heartbreaking coming-of-age story, and a surprising tale of possible murder. Owens reminds us that we are forever shaped by the children we once were, and that we are all subject to the beautiful and violent secrets that nature keeps.
Buy now from
Swallowtail Summer, Erica James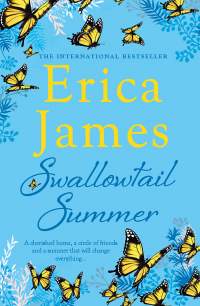 Linston End on the Norfolk Broads has been the holiday home to three families for many years. The memories of their time there are ingrained in their hearts: picnics on the river, gin and tonics in the pavilion at dusk, hours spent seeking out the local swallowtail butterflies. Everyone together. But widower Alastair has been faced with a few of life's surprises recently. Now, he is about to shock his circle of friends with the decisions he has made - and the changes it will mean for them all. For some, it feels like the end. For others, it might just be the beginning...
Buy now from
The Strawberry Thief, Joanne Harris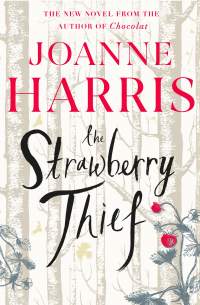 The compelling new novel from the author of the bestselling Chocolat.
Vianne Rocher has settled down. Lansquenet-sous-Tannes, the place that once rejected her, has finally become her home. With Rosette, her 'special' child, she runs her chocolate shop in the square, talks to her friends on the river, is part of the community. Even Reynaud, the priest, has become a friend. But when old Narcisse, the florist, dies, leaving a parcel of land to Rosette and a written confession to Reynaud, the life of the sleepy village is once more thrown into disarray. The arrival of Narcisse's relatives, the departure of an old friend and the opening of a mysterious new shop in the place of the florist's across the square - one that mirrors the chocolaterie, and has a strange appeal of its own - all seem to herald some kind of change: a confrontation, a turbulence - even, perhaps, a murder...
Buy now from
Eight Lives, Susan Hurley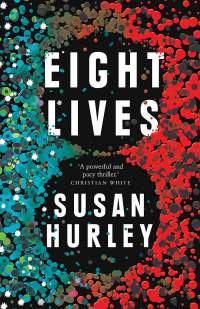 Former refugee David Tran becomes the Golden Boy of Australian medical research and invents a drug that could transform immunology. Eight volunteers are recruited for the first human trial, a crucial step on the path to global fame for David and windfall gains for his investors. But when David dies in baffling circumstances, motives are put under the microscope. With its origins in a real-life drug trial that ended in tragedy, Eight Lives is told from the perspectives of David's friends, family and business associates, who all played a role in his downfall. A smart, sophisticated thriller that explores power, class and prejudice, Eight Lives will keep you engrossed until the last page.
Buy now from
A Woman of No Importance, Sonia Purnell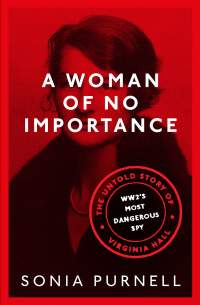 The untold story of WWII's most dangerous spy, Virginia Hall.
In 1942, the Gestapo would stop at nothing to track down a mysterious 'limping lady' who was fighting for the freedom of France. The Nazi chiefs issued a simple but urgent command: 'She is the most dangerous of all Allied spies. We must find and destroy her.' The Gestapo's target was Virginia Hall, a glamorous American with a wooden leg who broke through the barriers against her gender and disability to be the first woman to infiltrate Vichy France for the SOE. In so doing she helped turn the course of the intelligence war. This is the epic tale of an heiress who determined that a hunting accident would not define her existence; a young woman who gambled her life to fight for the freedoms she believed in; an espionage novice who helped to light the flame of French Resistance. Based on new and extensive research, Sonia Purnell has for the first time uncovered the full secret life of Virginia Hall, an astounding and inspiring story of heroism, spycraft, resistance and personal triumph over shocking adversity.
Buy now from
Bazaar, Sabrina Ghayour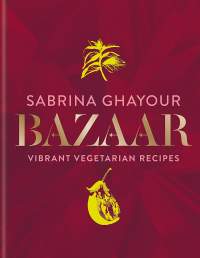 bazaar
noun: a market in the Middle East
Bazaar is a colourful, flavourful and satisfying celebration of vegetable dishes, designed to suit every occasion and every palate. The magic of this cookbook is that you won't feel like anything is missing, with dishes full of easy-to-achieve flavours and depth that would win over even the most die-hard carnivore. Each recipe utilizes the abundance of varied flavour profiles of the East, from spices, herbs and perfumed aromatics to hearty staples such as grains and pulses, combined with plenty of fresh fruit and vegetables. You will find salads for all seasons, spectacular sides, bowl comfort, moreish mains and sweet treats.
Recipes include:
Grilled halloumi flatbreads with preserved lemon & barberry salsa
Roasted tomato & chilli soup with herb-fried croutons
Roast vegetable bastilla
Grilled tofu salad with tamarind & miso dressing
Potato, ricotta & herb dumplings with walnuts & pul biber butter
Feta, pul biber & oregano macaroni bake
Courgette, orange & almond cake with sweet yogurt frosting
Buy now from
Popular Posts