Books for Every Mum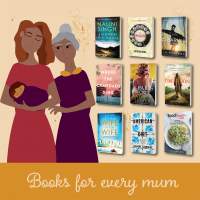 This Mother's Day we're thrilled to bring you an excellent crop of books, and what better gift than a book or two?
Whether she's into thrillers, romance, recipes or mysteries, we're proud to have books for every mum.
Now that we've moved into Level Three of lockdown, booksellers have begun doing online and phone orders.
Whitcoulls, Paper Plus and The Warehouse are all online, or call your local Paper Plus for a phone order. Otherwise, contact your local bookstore or check out Mighty Ape for your Mother's Day book fix!
Where the Crawdads Sing, Delia Owens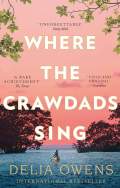 For years, rumors of the "Marsh Girl" have haunted Barkley Cove, a quiet town on the North Carolina coast. So in late 1969, when handsome Chase Andrews is found dead, the locals immediately suspect Kya Clark, the so-called Marsh Girl. But Kya is not what they say.
Sensitive and intelligent, she has survived for years alone in the marsh that she calls home, finding friends in the gulls and lessons in the sand. Then the time comes when she yearns to be touched and loved. When two young men from town become intrigued by her wild beauty, Kya opens herself to a new life - until the unthinkable happens.
Perfect for fans of Barbara Kingsolver and Celeste Ng, WHERE THE CRAWDADS SING is at once an exquisite ode to the natural world, a heartbreaking coming-of-age story, and a surprising tale of possible murder. Owens reminds us that we are forever shaped by the children we once were, and that we are all subject to the beautiful and violent secrets that nature keeps.
A Madness of Sunshine, Nalini Singh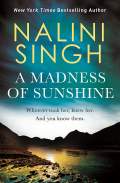 Welcome to Golden Cove, a remote town on the edge of the world where even the blinding brightness of the sun can't mask the darkness that lies deep within a killer...
On the rugged West Coast of New Zealand, Golden Cove is more than just a town where people live. The adults are more than neighbours; the children, more than schoolmates.
That is until one fateful summer - and several vanished bodies - shatters the trust holding Golden Cove together. All that's left are whispers behind closed doors, broken friendships, and a silent agreement not to look back. But they can't run from the past forever.
Eight years later, a beautiful young woman disappears without a trace, and the residents of Golden Cove wonder if their home shelters something far more dangerous than an unforgiving landscape.
It's not long before the dark past collides with the haunting present and deadly secrets come to light.
In the Clearing, J.P. Pomare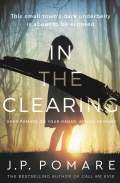 HOW FAR WOULD YOU GO TO PROTECT YOUR FAMILY?
Amy has only ever known life in the Clearing. She knows what's expected of her. She knows what to do to please her elders, and how to make sure the community remains happy and calm. That is, until a new young girl joins the group. She isn't fitting in; she doesn't want to stay. What happens next will turn life as Amy knows it on its head.
Freya has gone to great lengths to feel like a 'normal person'. In fact, if you saw her go about her day with her young son, you'd think she was an everyday mum. That is, until a young girl goes missing and someone from her past, someone she hasn't seen for a very long time, arrives in town.
As secrets of the past bubble up to the surface, this small town's dark underbelly will be exposed and lives will be destroyed.
The Paris Secret, Natasha Lester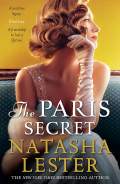 A wardrobe of Dior gowns, a secret kept for sixty-five years, and the three women bound forever by war... from the New York Times bestselling author of THE FRENCH PHOTOGRAPHER.
England, 1939 Talented pilot Skye Penrose joins the British war effort where she encounters her estranged sister, Liberty, and childhood soulmate Nicholas Crawford, now engaged to enigmatic Frenchwoman Margaux Jourdan.
Paris, 1947 Designer Christian Dior unveils his extravagant first collection to a world weary of war and grief. He names his debut fragrance, Miss Dior, in tribute to his sister, Catherine, who worked for the French Resistance.
Present day Australian fashion conservator Kat Jourdan discovers a secret wardrobe filled with priceless Dior gowns in her grandmother's vacant cottage. As she delves into the mystery, Kat begins to doubt everything she thought she knew about her beloved grandmother.
An unspeakable betrayal will entwine all of their fates.
An unforgettable story about the lengths people go to protect one another, and a love that, despite everything, lasts a lifetime.
Wife After Wife, Olivia Hayfield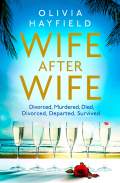 Divorced, murdered, died, divorced, suicide, survived...
Wealthy, devilishly handsome businessman Harry Rose is head of Rose Corporation, No. 18 on the Forbes rich list, and recently married to wife number six. But now, with business in the spotlight and his love life under scrutiny, Harry's perfect world has the potential to come crashing to the ground.
From eighties young gun to noughties ginger billionaire, there's a reason why Harry's many wives have found him impossible to resist. But behind the money, sex and glamour lies a truer tale of infidelity, conspiracy and lies - and Harry's ex-wives want him to pay...
Loosely based on the trials and tribulations of the most infamous historical playboy of them all, this tale of glamour and serial monogamy will leave you deliciously entertained.
Liberation, Imogen Kealey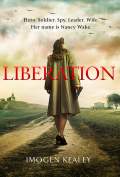 The must-read thriller inspired by the true story of Nancy Wake, whose husband was kidnapped by the Nazis and became the most decorated servicewoman of the Second World War - soon to be a major blockbuster film.
To the Allies she was a fearless freedom fighter, special operations super spy, a woman ahead of her time. To the Gestapo she was a ghost, a shadow, the most wanted person in the world with a five-million-Franc bounty on her head.
Her name was Nancy Wake.
Now, for the first time, the roots of her legend are told in a thriller about one woman's incredible quest to turn the tide of the war, save the man she loves and take brutal revenge on those who have wronged her.
The New Everyday, Food in a Minute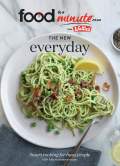 Food in a Minute is back with a fresh collection of their most popular recipes and some exciting new dishes to inspire your everyday cooking. The recipes are simple, delicious and easy to follow with customisable tips to satisfy any tastebud. The New Everyday is sure to be your best friend in the kitchen.
American Dirt, Jeanine Cummings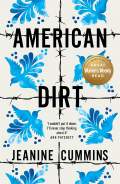 FEAR KEEPS THEM RUNNING. HOPE KEEPS THEM ALIVE.
Yesterday, Lydia had a bookshop.
Yesterday, Lydia was married to a journalist.
Yesterday, she was with everyone she loved most in the world.
Today, her eight-year-old son Luca is all she has left.
For him, she will carry a machete strapped to her leg.
For him, she will leap onto the roof of a high speed train.
For him, she will find the strength to keep running.
The Operator, Gretchen Berg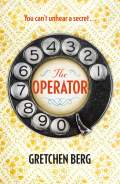 It's 1952. The switchboard operators in Wooster, Ohio, love nothing more than to eavesdrop on their neighbours' conversations, and gossip about what they learn. Vivian Dalton is no different (despite her teenage daughter's disapproval), and always longs to hear something scandalous. But on the night of December 15th, she wishes she hadn't. The secret that's shared by a stranger on the line threatens to rip the rug of Vivian's life from under her.
Vivian may be mortified, but she's not going to take this lying down. She wants the truth, no matter how painful it may be. But one secret tends to lead to another . . .
This moving, heart-felt and ultimately uplifting novel brilliantly weaves together an irresistible portrayal of a town buzzing with scandal, and an unforgettable story of marriage, motherhood and the unbreakable ties of family.
Popular Posts