Dec 21
In 2018, don't just survive...THRIVE!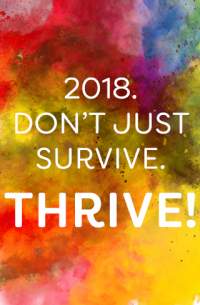 Want to make a change, but don't know how? Check out these books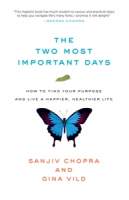 Two Most Important Days
Sanjiv Chopra
The two most important days in your life are the day you are born and the day you find out why. - Mark Twain
Are you happy? Do you know your life's purpose?
The search for happiness is hardwired in our DNA. It transcends age, gender, geography, vocation, and personal circumstances. Most people spend their lives on a quest for happiness that is long lasting, but the journey is often thwarted by short-term pleasures and dead ends.
Ancient philosophers and modern scientists agree that the best way to be happy is to live a purpose-driven life. In The Two Most Important Days, Dr. Sanjiv Chopra and Gina Vild present powerful and practical steps that show you how to discover your life's singular purpose and follow it with passion. They share their personal wisdom and explore the power of gratitude, forgiveness, music, meditation, friendship, yoga, and so much more.
Through captivating stories, scientific studies, exercises for children and adults, and poetry that will inspire, this book is a map to finding your purpose. It is also a spark that will light a flame of sustained happiness, joy, love, and bliss.
'This majestic book has much wisdom to savour and practical steps to help you navigate life's many forks. I promise it will delight!' Deepak Chopra

Available now!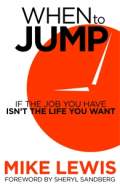 When to Jump
Mike Lewis
Do you have a little voice in your head telling you to pursue the thing you love? Leaving a comfortable job to pursue a passion is a brave, bold move - but it's far from impossible.
In this inspiring read When to Jump founder Mike Lewis has curated a community of people to share their stories about taking the leap into the unknown - people from all walks of life who left the safe inertia of their own circumstances to try and do what they really wanted to be doing. These are empowering, compelling tales about taking risks and embracing fear.
Forget what you should be doing, what do you want to be doing? What do you love doing? When to Jump will show you that starting something different is possible. Nothing will change unless you make the change - the journey starts here...
Mike has recently been awarded the Goldman Sachs accolade '100 Most Intriguing Entrepreneurs'.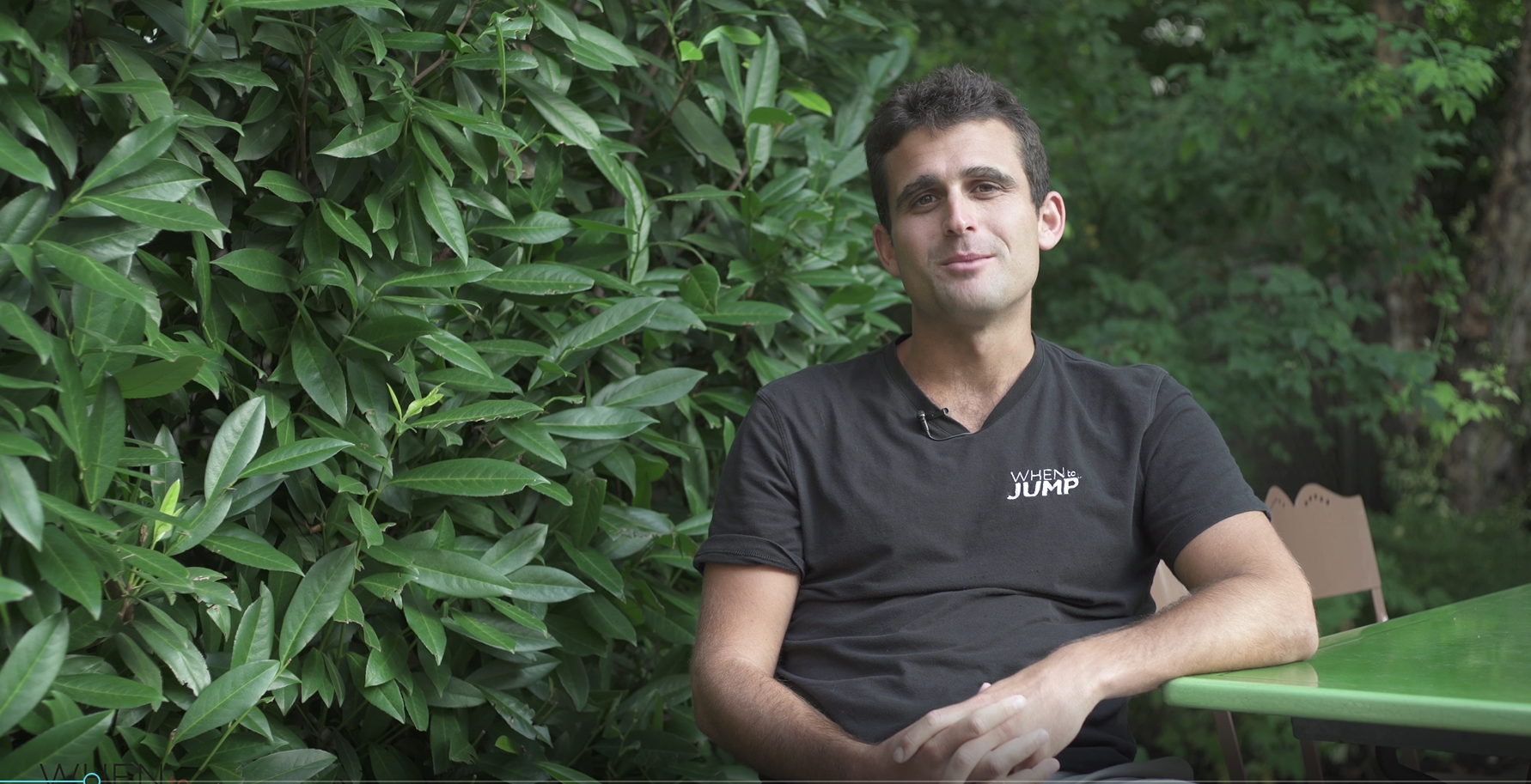 Available now!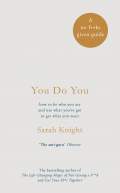 You Do You
Sarah Knight
In The Life-Changing Magic of Not Giving a Fk, our favourite 'anti-guru' Sarah Knight unleashed the power of saying no. In Get Your Sh*t Together, she prioritised the sh*t you need and want to do so you can achieve your hopes and dreams. Now she's back, doubling down on your happiness with her latest message: You Do You.
Being yourself should be the easiest thing in the world. Yet instead of leaning in to who we are, we fight it, listening too closely to what society tells us. You Do You helps you shake off those expectations, say f**k perfect, start looking out for number one and keep on with your badass self. From career and finances to relationships and family, lifestyle and health, Sarah Knight rips up the rulebook.
Writing about her mistakes and embarrassments in her own personal quest to 'do me' - because nobody gets everything right all day, every day - Sarah Knight shows why you can and should f**k up and teaches you to let yourself off the hook, bounce back and keep standing tall.

Available now!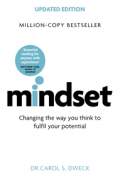 Mindset
Carol Dweck
Changing the way you think to fulfil your full potential.
World-renowned Stanford University psychologist Carol Dweck, in decades of research on achievement and success, has discovered a truly groundbreaking idea-the power of our mindset.
Dweck explains why it's not just our abilities and talent that bring us success-but whether we approach them with a fixed or growth mindset. She makes clear why praising intelligence and ability doesn't foster self-esteem and lead to accomplishment, but may actually jeopardize success. With the right mindset, we can motivate our kids and help them to raise their grades, as well as reach our own goals-personal and professional. Dweck reveals what all great parents, teachers, CEOs, and athletes already know: how a simple idea about the brain can create a love of learning and a resilience that is the basis of great accomplishment in every area.

Available now!
Popular Posts