Jun 24
Nicky Pellegrino Q + A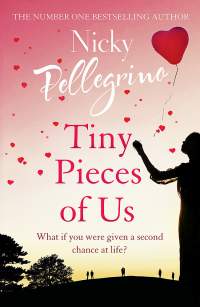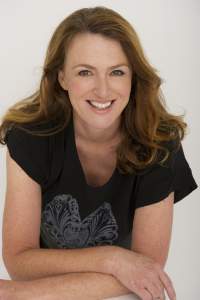 To celebrate the publication of Nicky Pellegrino's 12th novel, Tiny Pieces of Us, we sat down with Nicky to find out more about how she came about writing it. Scroll to the bottom to find out more about her 13th novel, coming 2021!
Tell us briefly about Tiny Pieces of Us.
It is about a young woman called Vivi Palmer. She's had a heart transplant that both saved and changed her life. Now what Vivi wants most is for everything to stay as safe as possible. Mostly Vivi tries very hard not to think too much about the fact a stranger's heart is beating in her chest. But when, Grace McGraw, the grieving mother of her donor, tracks her down, she has to confront what she has been avoiding.

This book is slightly different to your previous novels, what inspired you to write it?
I wanted to create a deeper human drama, a story that would really touch hearts. I heard about a real-life situation, someone who had become close to all the people who had received organs from the same donor, and I thought it was intriguing. Aside from having that one thing in common, they were likely to be very different people who would never have found friendship in the normal course of events.
While researching this book, did anything surprise you?
The media tells a one-dimensional happy-ever-after story about organ transplants. The reality is that these people are on an extraordinary journey even after they have been given a second chance at life. So I wanted to explore that part of the story.
There is a fantastic cast of characters in Tiny Pieces of Us – including some we've met before! Who was your favourite one to write about?
Probably Imogen, who is Vivi's sister and is perfectly healthy but has been on her own extraordinary journey. She is a lot of fun, but that fun is disguising something.
The central character Vivi feels very mixed about finding the other organ recipients. What would you have done if you were in her shoes?
I am insanely curious so I think I would want to know. Still having interviewed transplant patients and a mother who decided to donate her child's organs, I can see that it's a very complex situation and there are good reasons for the rules that exist around contact.
You still manage to feature Italy and some beautiful scenery and food, what can you tell us about that part of the book?
I take the readers back to Villa Rosa, which is a house that has featured in several of my novels. It's based on a real place that I've been lucky enough to spend lots of time at as it belongs to one of my father's cousins. If I ever won Lotto I'd beg her to sell it to me but in the meantime I keep setting stories there - or parts of them - and dream about it.
Somewhat sneakily, are you writing another book? And if so, can you give us a teaser?
During lockdown I wrote about a quarter of my next book, To Italy, With Love. I meant for it to be a happy love story, but I've just done a reread and have realised what I'm writing about is loneliness….perhaps inevitable really!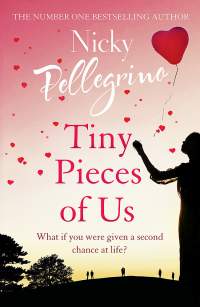 Tiny Pieces of Us is out now! Buy your copy from:
Popular Posts