Mar 07
Our Writers at the Auckland Writers Festival 2019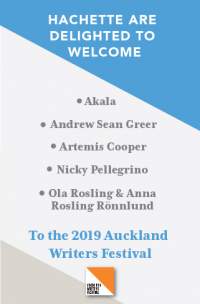 We're thrilled to be welcoming a stellar line up of authors at the 2019 Auckland Writers Festival. Find out more about each of them, their latest books and their events below.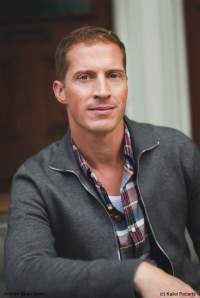 Andrew Sean Greer
Winner of the 2018 Pulitzer Prize for Fiction.
Andrew Sean Greer is the bestselling author of five works of fiction, including Less. He is the recipient of the Northern California Book Award, the California Book Award, the New York Public Library Young Lions Award, the O Henry award for short fiction and fellowships from the National Endowment for the Arts and the New York Public Library. Greer lives in San Francisco.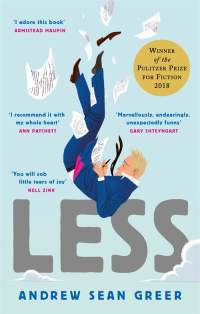 Greer's latest novel, Less, follows the story of Arthur Less, a failed novelist about to turn fifty. A wedding invitation arrives in the post: it is from an ex-boyfriend of nine years who is engaged to someone else. Arthur can't say yes - it would be too awkward; he can't say no - it would look like defeat. So, he begins to accept the invitations on his desk to half-baked literary events around the world.
From France to India, Germany to Japan, Arthur almost falls in love, almost falls to his death, and puts miles between him and the plight he refuses to face. Less is a novel about mishaps, misunderstandings and the depths of the human heart.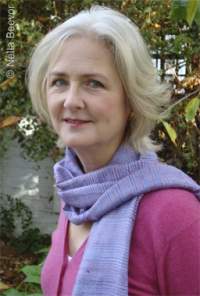 Artemis Cooper
Artemis Cooper is the author of Cairo in the War, 1939-1945, Writing at the Kitchen Table and the authorized biography of Elizabeth David. She has edited two collections of letters and Words of Mercury.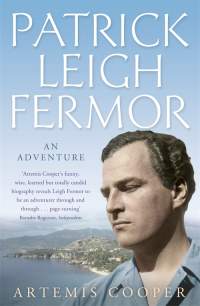 In her most recent biography Patrick Leigh Fermor, Artemis profiles a war hero whose explits in Crete are legendary, and above all he is widely acclaimed as the greatest travel writer of our time. Artemis has drawn on years of interviews and conversations with Paddy and his closest friends as well as having complete access to his archives. Her beautifully crafted biography portrays a man of extraordinary gifts - no one wore their learning so playfully, nor inspired such passionate friendship.
Akala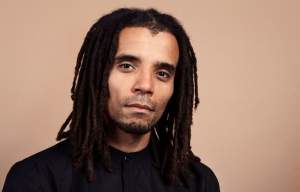 Akala is a BAFTA and MOBO award-winning hip-hop artist, writer and social entrepreneur, as well as the co-founder of The Hip-Hop Shakespeare Company. Akala speaks on wide-ranging subjects from music, race, youth engagement, British/African-Caribbean culture and the arts, with numerous online lectures and performances that have millions of views on YouTube.
He has been awarded an honorary degree from Oxford Brookes University and the University of Brighton, written for the Guardian, Huffington Post and the Independent, and spoken for the Oxford Union and TEDx.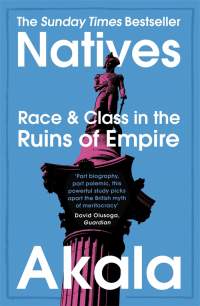 From the first time he was stopped and searched as a child, to the day he realised his mum was white, to his first encounters with racist teachers - race and class have shaped Akala's life and outlook. In his unique book, Natives, he takes his own experiences and widens them out to look at the social, historical and political factors that have left us where we are today. Covering everything from the police, education and identity to politics, sexual objectification and the far right, Natives will speak directly to denial and squeamishness when it comes to confronting issues of race and class that are at the heart of the legacy of Britain's racialised empire.
At the Auckland Writers Festival, Akala will be speaking with New Zealand Poet Laureate Selina Tusitala Marsh. Get tickets now.
Nicky Pellegrino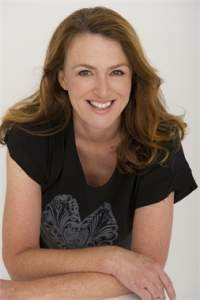 Nicky Pellegrino is a Number 1 bestselling author and has written ten fabulous novels. Her inspiration comes from her Italian heritage. When her Italian father came to England he fell in love with and married a Liverpool girl. He brought to his new family his passion for food and instilled in them what all Italians know - that you live to eat instead of eating to live. This Italian mantra is the inspiration behind Nicky's delicious novels. Every summer the family left their home in Merseyside and returned to her father's home town, near Naples, in southern Italy. When Nicky met and married a New Zealander she moved to Auckland where she works as a journalist and edits a women's magazine. She hoards her annual leave so that she and her husband can return to Italy to meet up with her family and to eat the best mozzarella and research her books.
Return to Italy with Nicky Pellegrino in her 11th novel, A Dream of Italy.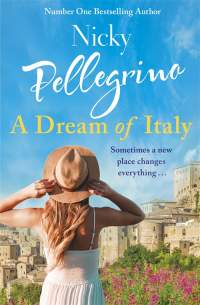 Here is your chance to buy your own home in southern Italy for less than the price of a cup of coffee. The picturesque mountain town of Montenello is selling off some of its historic buildings for just ONE EURO each. To be considered as a future resident of Montenello contact the town's mayor, Salvio Valentini.
Many people read Salvio's advertisement with excitement. Elise is in her twenties and desperate to get on the property ladder. Edward wants to escape a life he finds stifling. Mimi is divorced and starting afresh. And there is one person whose true motivation won't be clear for some time.
These four people all have a dream of Italy. And it's going to change their lives. The passionate and gorgeous new novel by Nicky Pellegrino, the bestselling author of A Year at Hotel Gondola.
At the Auckland Writers Festival, Nicky will be talking about her book, southern Italy and more with Maxine Alterio. Get tickets now.
Get your copy of A Dream of Italy now from Mighty Ape, Whitcoulls, Paper Plus or from your local bookstore.
Anna Rosling Rönnlund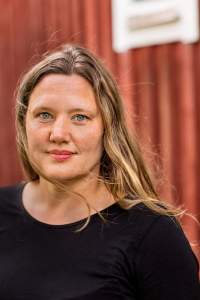 Anna Rosling Rönnlund is one of the co-founders of the Gapminder Foundation. Anna became the senior user experience (UX) designer at Google after they acquired her bubble-chart tool, Trendalyzer. She has received international awards for her work.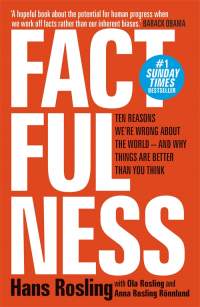 Factfulness, is the international bestseller by legendary statisticians Ola and Anna Rosling, and Hans, Ola's father. Inspiring and revelatory and filled with lively anecdotes and moving stories, Factfulness is an urgent and essential book that will change the way you see the world, and make you realise things are better than you thought.
'A hopeful book about the potential for human progress when we work off facts rather than our inherent biases.' BARACK OBAMA
'a true inspiration' - Bill Gates
Popular Posts