Apr 13
Super Kids. Super Stories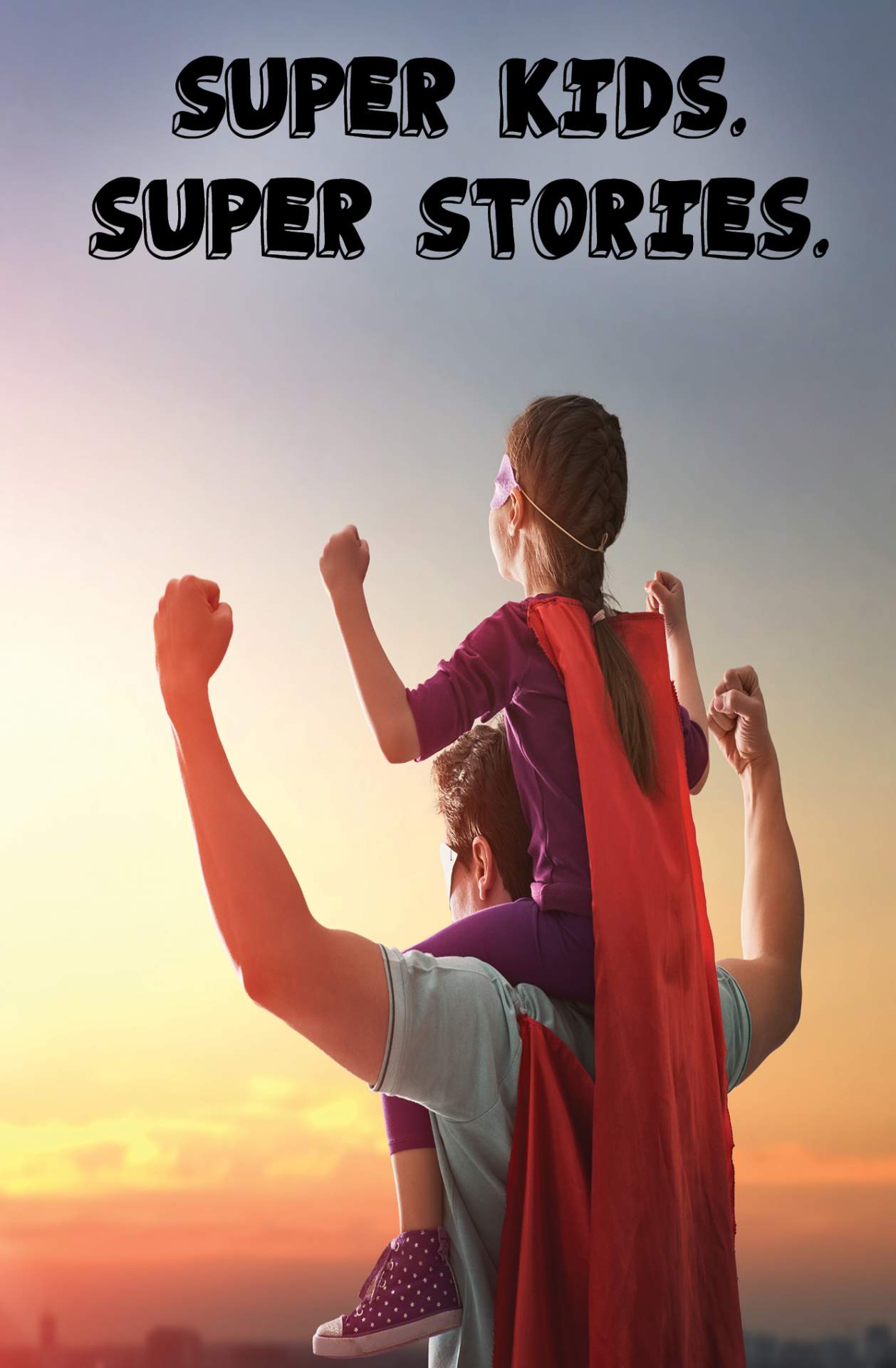 Super Brave. Super Intelligent. Super Kind. Super Talented. Super Role Models.
Looking for kids books that promote the idea that no matter who we are, we all can do whatever we put their minds to? We've put together a selection of our favourite books to keep the kids entertained these school holidays. All of the kids featured in these books have super attributes, from ingenuity, braveness and kindness to wit, resilience and out-of-the-box thinking, they're sure to endear themselves to you, the kids and the whole family.
Nevermoor: The Trials of Morrigan Crow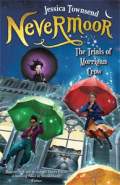 Jessica Townsend
Perfect for ages 8-12.
Born on an unlucky day, Morrigan Crow is blamed for all local misfortunes, from hailstorms to heart attacks - and, worst of all, the curse means that Morrigan is doomed to die at midnight on Eventide.
But as Morrigan awaits her fate, a strange and remarkable man named Jupiter North appears. Chased by black-smoke hounds and shadowy hunters on horseback, he whisks her away into the safety of a secret, magical city called Nevermoor.
It's there that Morrigan discovers Jupiter has chosen her to contend for a place in the city's most prestigious organisation: the Wundrous Society. In order to join, she must compete in four difficult and dangerous trials against hundreds of other children, each boasting an extraordinary talent that sets them apart. Except for Morrigan, who doesn't seem to have any special talent at all.
To stay in the safety of Nevermoor for good, Morrigan will need to find a way to pass the tests - or she'll have to leave the city to confront her deadly fate.

The Land of Stories: The Wishing Spell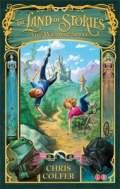 Chris Colfer
Suitable for ages 9-11 years.
Alex and Conner Bailey's world is about to change.
When the twins' grandmother gives them a treasured fairy-tale book, they have no idea they're about to enter a land beyond all imagining: the Land of Stories, where fairy tales are real.
But as Alex and Conner soon discover, the stories they know so well haven't ended in this magical land - Goldilocks is now a wanted fugitive, Red Riding Hood has her own kingdom, and Queen Cinderella is about to become a mother!
The twins know they must get back home somehow. But with the legendary Evil Queen hot on their trail, will they ever find the way
The Land of Stories: The Wishing Spell brings readers on a thrilling quest filled with magic spells, laugh-out-loud humour and page-turning adventure.
How to Train Your Dragon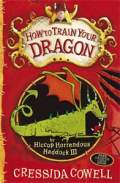 Cressida Cowell
Ideal for ages 7-9 years.
Hiccup Horrendous Haddock III was an awesome sword-fighter, a dragon-whisperer and the greatest Viking Hero who ever lived. But it wasn't always like that.
In fact, in the beginning, Hiccup Horrendous Haddock III was the most put upon Viking you'd ever seen. Not loud enough to make himself heard at dinner with his father, Stoick the Vast; not hard enough to beat his chief rival, Snotlout, at Bashyball, the number one school sport and CERTAINLY not stupid enough to go into a cave full of dragons to find a pet... It's time for Hiccup to learn how to be a Hero.
How to Train Your Dragon is a DreamWorks film starring Gerrard Butler, America Ferrera and Jonah Hill, now out on DVD. Read the rest of Hiccup's exploits in the How to Train Your Dragon series.
The Tail of Emily Windsnap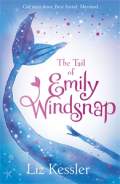 Liz Kessler
Great for ages 9-11 years.
Emily Windsnap lives on a boat, but her mother has always been oddly anxious to keep her out of the water. It is only when Emily has her first school swimming lesson that she discovers why: as soon as she gets into the water, she grows a tail!
Soon Emily discovers a glorious underwater world of fishes, coral, shipwrecks and mermaids, and, best of all, she finds a best friend! With mermaid Shona Silkfin by her side, Emily uncovers a surprising family secret and embarks on a quest to reunite her mum and dad.
This enchanting fantasy deals with universal themes of family, friendship, love and justice - all handled with the lightness of touch for which Liz Kessler is so well known.

King Flashypants and the Evil Emperor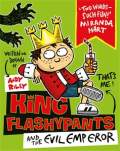 Andy Riley
Loved by children aged 7-9 years.
Every Friday, King Edwin spends all his money on chocolate for the peasants. But when the money runs out, Edwin finds himself in a fix. Cue the arrival of evil Emperor Nurbison, in his pointy-collared black cloak and accompanied by scary striding music. He has had his eye on Edwin's kingdom for a while and intends to use the peasants' unhappiness to his advantage!
When the emperor builds a fake dragon out of a cow, green crepe paper, furry monster novelty slippers and two birthday cake candles, to scare the peasants, Edwin knows it's time to come up with the first sneaky plan he's ever had in his life ...

Surf Riders Club: Ava's Big Move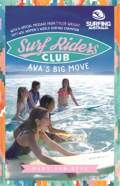 Mary Van Reyk
Perfect for ages 7+.
Ava has grown up in a big city. But everything changes when her parents decide on a sea change - they're moving to the small town of Beachcrest to open a cafe. Ava will be starting high school that year, and now she has to say goodbye to her life in the city. Her new school is very different and Ava misses her friends. When she hears that surfing is going to be offered as a sport for the first time, Ava uses her snowboard skills to give it a try. Not everyone thinks she can become a surfer but Ava is determined to prove them wrong, and she's making new friends along the way!
Ava, Alex, Bronte, Janani and Molly form the Surf Riders Club to help each other practise, but it quickly becomes much more than that. Whether it's learning how to get barrelled, problem parents or annoying boys, the Surf Riders Club are there for each other, no matter what.

Cherub: The Recruit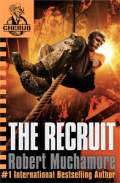 Robert Muchamore
Suitable for ages 12+.
A terrorist doesn't let strangers in her flat because they might be undercover police or intelligence agents, but her children bring their mates home and they run all over the place. The terrorist doesn't know that one of these kids has bugged every room in her house, made copies of all her computer files and stolen her address book. The kid works for CHERUB.
CHERUB agents are aged between ten and seventeen. They live in the real world, slipping under adult radar and getting information that sends criminals and terrorists to jail.
For official purposes, these children do not exist.

The D'Evil Diaries: Dork Day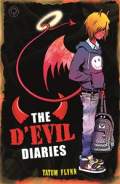 Tatum Flynn
Ideal for ages 9+.
Twelve-year-old Jinx is hopeless at being evil. Which is a bit of a problem when you're Lucifer's youngest son. But when Jinx runs away from Pandemonium, the walled city he's lived in all his life, he bumps into dead girl Tommy - who's been sent to Hell for accidentally feeding her nasty uncle to a circus lion - and unearths a conspiracy that could up-end the entire underworld.
Cue shenanigans involving carnivorous carousel horses, death-trap-riddled libraries and hungry quicksand. Now the fate of the realm rests in the hands of its most unlikely demon and a girl who shouldn't be in Hell at all...

Red Queen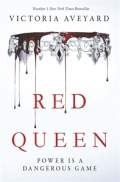 Victoria Aveyard
Great for ages 13+.
This is a world divided by blood - red or silver.
The Reds are commoners, ruled by a Silver elite in possession of god-like superpowers. And to Mare Barrow, a seventeen-year-old Red girl from the poverty-stricken Stilts, it seems like nothing will ever change.
That is, until she finds herself working in the Silver Palace. Here, surrounded by the people she hates the most, Mare discovers that, despite her red blood, she possesses a deadly power of her own. One that threatens to destroy the balance of power.
Fearful of Mare's potential, the Silvers hide her in plain view, declaring her a long-lost Silver princess, now engaged to a Silver prince. Despite knowing that one misstep would mean her death, Mare works silently to help the Red Guard, a militant resistance group, and bring down the Silver regime.
But this is a world of betrayal and lies, and Mare has entered a dangerous dance - Reds against Silvers, prince against prince, and Mare against her own heart . . .

The Gallagher Girls: I'd Tell You I Love You, But Then I'd Have to Kill You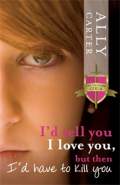 Ally Carter
Suitable for ages 12+.
The Gallagher Academy for Exceptional Young Women is a fairly typical all-girls' school - that is, if every school taught advanced martial arts in PE, the latest in chemical warfare in science; and students received extra credit for breaking CIA codes in computer class. In truth, Gallagher Academy might claim to be a school for geniuses - but it's really a school for spies.
Cammie Morgan is a second-generation Gallagher Girl, and by her sophomore year she's already fluent in fourteen languages and capable of killing a man in seven different ways (three of which involve a piece of uncooked spaghetti). But the one thing the Gallagher Academy hasn't prepared her for is what to do when she falls for an ordinary boy who thinks she's an ordinary girl.
Sure, she can tap his phone, hack into his computer, and track him through a mall without his ever being the wiser, but can she have a regular relationship with a boy who can never know the truth about her?
Cammie may be an elite spy in training, but in her sophomore year, she's beginning her most dangerous mission -- she's falling in love.

Popular Posts