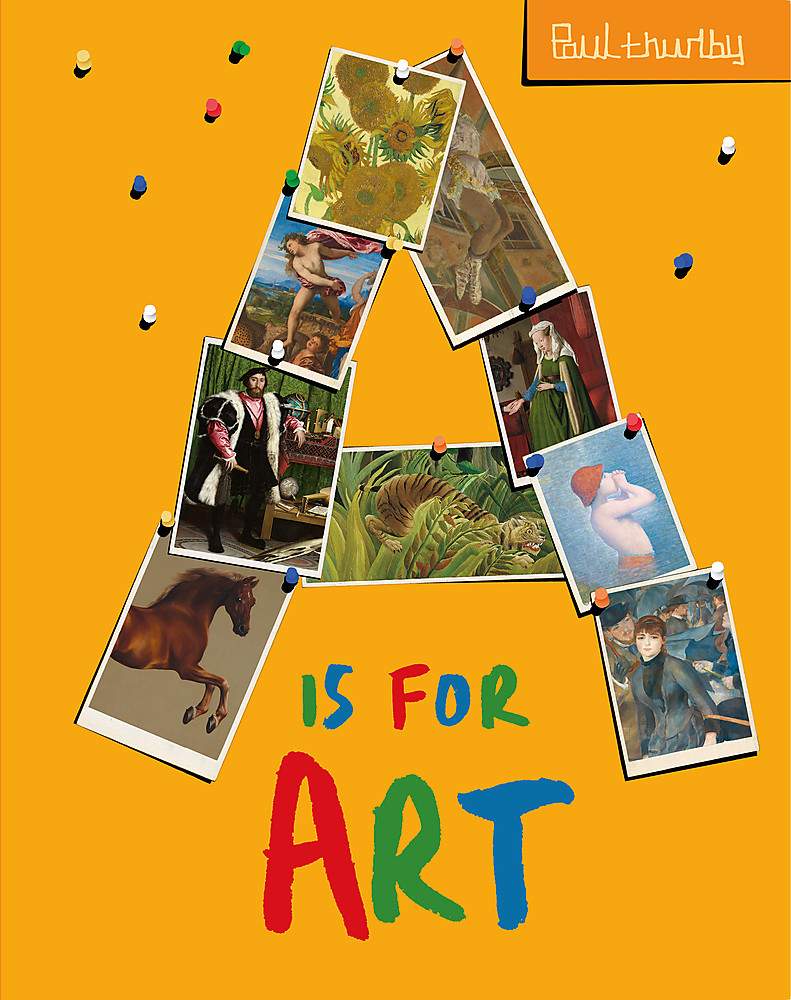 Download 300dpi cover ↓
A is for Art
A beautiful and informative alphabet book created in association with the National Galley - perfect for children and adults alike.
See the sights of the National Gallery as never before - through the eyes of award-winning illustrator Paul Thurlby. From Da Vinci to Monet, from medieval masters to the French Impressionists, come on a inspiring tour of one of the world's most-visited museums. Enjoy masterpieces like Van Gogh's
Sunflowers
and Constable's
The Hay Wain
as well discovering some lesser known gems. This unique book is packed to bursting with the world's greatest paintings and the stories behind them.Praise for Paul Thurlby's
Numbers
: 'Stunning collection.'
Guardian
'Paul Thurlby's prints are so ludicrously beautiful that I am seriously tempted to blow the budget, order the whole lot and paper a wall with them.' India Knight, journalist and author
Buy now!
Checking availability in shops
Pub date: 14.11.17
RRP: $34.99
Format: Hardback