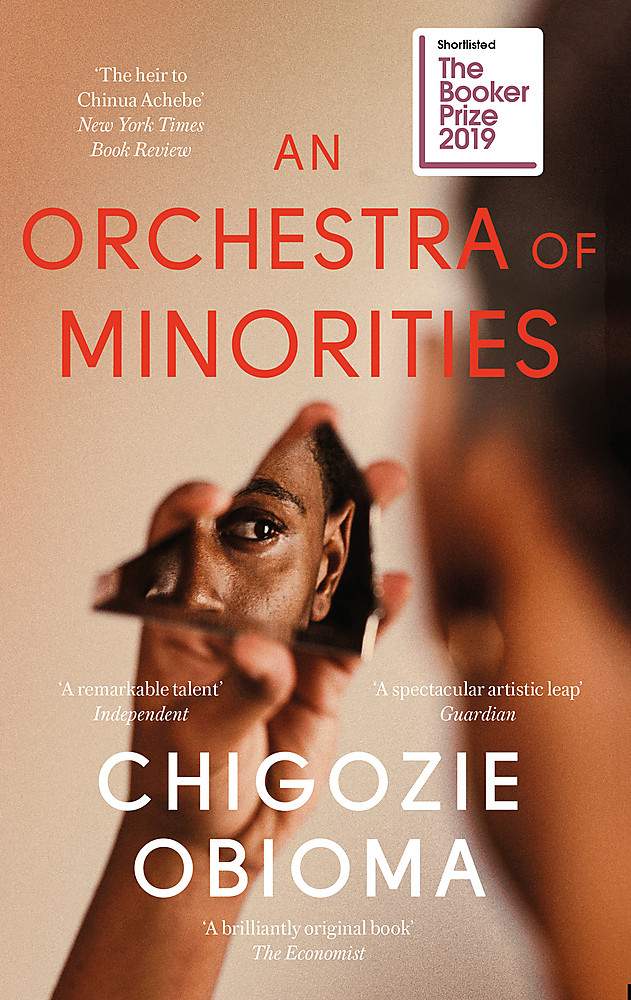 Download 300dpi cover ↓
An Orchestra of Minorities
Shortlisted for the Booker Prize 2019
SHORTLISTED FOR THE BOOKER PRIZE 2019
From the Author of the Booker-shortlisted novel, THE FISHERMEN
'Obioma is truly the heir to Chinua Achebe'
New York Times
A young farmer named Chinonso prevents a woman from falling to her death. Bonded by this strange night on the bridge, he and Ndali fall in love, but it is a mismatch according to her family who reject him because of his lowly status. Is it love or madness that makes Chinonso think he can change his destiny?Set across Nigeria and Cyprus,
AN ORCHESTRA OF MINORITIES
, written in the mythic style of the Igbo tradition, weaves a heart-wrenching tale about fate versus free will.
________________________________________________________________________________
'A spectacular artistic leap'
Guardian
'Brilliantly original'
The Economist
'A remarkable talent'
Independent
'Few contemporary novels achieve the seductive panache of Obioma's heightened language, with its mixture of English, Igbo and colourful African-English phrases, and the startling clarity of the dialogue. The story is extreme; yet its theme is a bid for mercy for that most fragile of creatures - a human' Eileen Battersby,
Guardian
Buy now!
Checking availability in shops
Pub date: 27.08.19
RRP: $27.99
Format: Paperback / softback