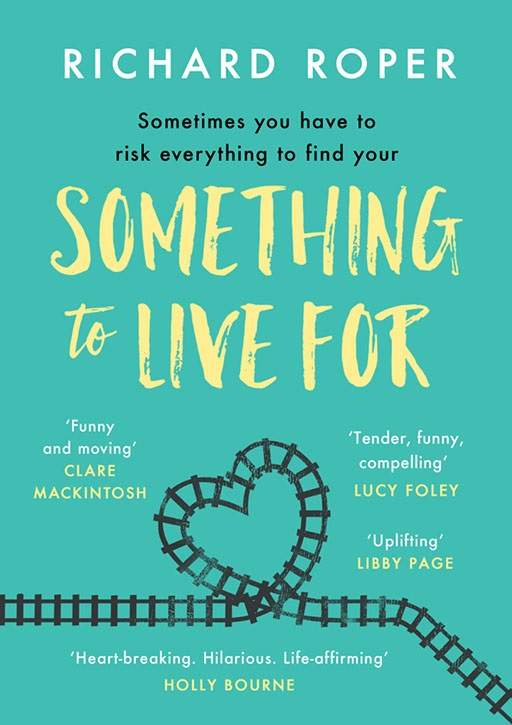 Download 300dpi cover ↓
Something to Live For
The most uplifting summer read of 2020
'If you loved Eleanor Oliphant, try this brilliant new read. We completely fell in love with this funny, uplifting debut' Fabulous Magazine
'A magnificent read. Tender, funny, compelling' Lucy Foley, bestselling author of The Hunting PartySometimes you have to risk everything to find your something...
All Andrew wants is to be normal. He has the perfect wife and 2.4 children waiting at home for him after a long day. At least, that's what he's told people.The truth is, his life isn't exactly as people think and his little white lie is about to catch up with him.Because in all Andrew's efforts to fit in, he's forgotten one important thing: how to really live. And maybe, it's about time for him to start.
Your favourite authors have all got Something to Live For...
'Funny, moving and uplifting...I loved it' Libby Page, bestselling author of The Lido'Heart-breaking. Hilarious. Life-affirming' Holly Bourne, bestselling author of How Do You Like Me Now?
'Funny, moving and thought-provoking - I loved this' Clare Mackintosh, bestselling author of Let Me Lie
'I completely fell under its spell. It pulls you in, makes you laugh and breaks your heart - in short, does everything that you want a novel to do. What an extraordinary debut' Gill Hornby, bestselling author of The Hive
'Endearing and delightful' Prima Book of the Month'Funny, tender and all-the-feels' Red'A perfect, quirky summer page-turner. A life-affirming debut' The Times
** This book is published in the US under the title How Not to Die Alone **
Buy now!
Checking availability in shops
Pub date: 28.05.19
RRP: $34.99
Format: Paperback / softback