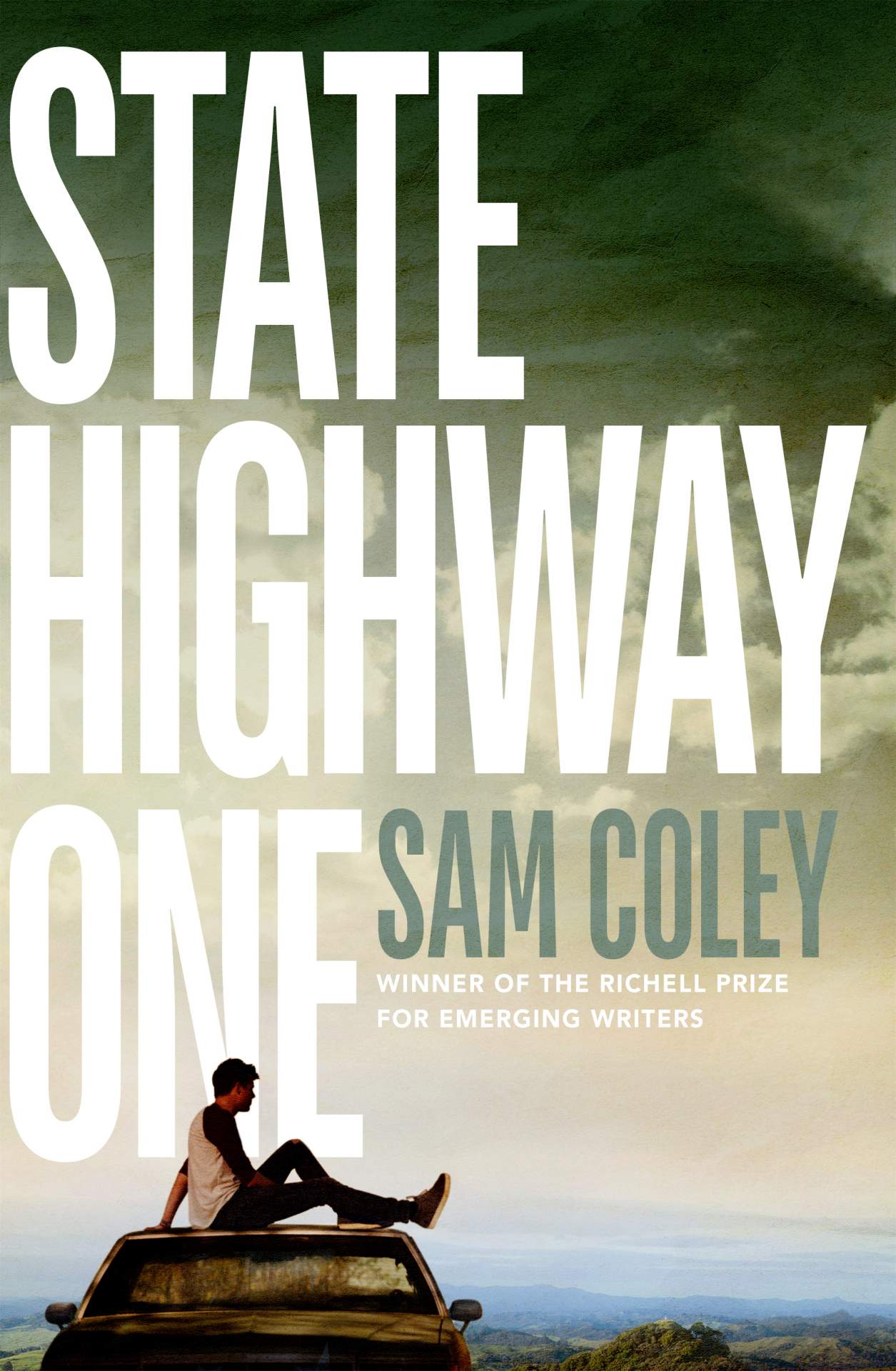 Download 300dpi cover ↓
State Highway One
'A journey filled with beautifully flawed characters and a landscape that truly got under my skin' - Melina Marchetta, bestselling author of LOOKING FOR ALIBRANDI and A PLACE IN DALHOUSIE
'A wry, tense and moving examination of an inescapable reckoning with home and family.' - Sydney Morning Herald'it has the makings of a contemporary classic'- R.W.R. McDonald, author of THE NANCYS
This is what I want to do. I want to go home. I want you to come with me.
'I want to go from here . . .'Finger on Cape Reinga.'. . . to here.'Finger at the bottom of Stewart Island, right at the bottom of the map.
It's been years since Alex was in New Zealand, and years since he spent any one-on-one time with his twin sister, Amy. When they lose their parents in a shock accident it seems like the perfect time to reconnect as siblings. To reconnect with this country they call 'home'.As they journey the length of State Highway One, they will scratch at wounds that have never healed - and Alex will be forced to reckon with what coming home really means.
'State Highway One is a wild ride from one end of NZ to another and inside a grieving and troubled mind. Be careful when you pick it up, because you won't put it down until you finish.' - Jon Doust, author of BOY ON A WIRE'Terrifically drawn characters, a narrative that is both entertaining and increasingly tense, all sparkling with a gorgeous sense of humour.' - Nigel Featherstone, author of BODIES OF MEN
Buy now!
Checking availability in shops
ISBN: 9781869714260
Author: Sam Coley
Availability: 0
Pub date: 25.08.20
RRP: $34.99
Format: Paperback / softback