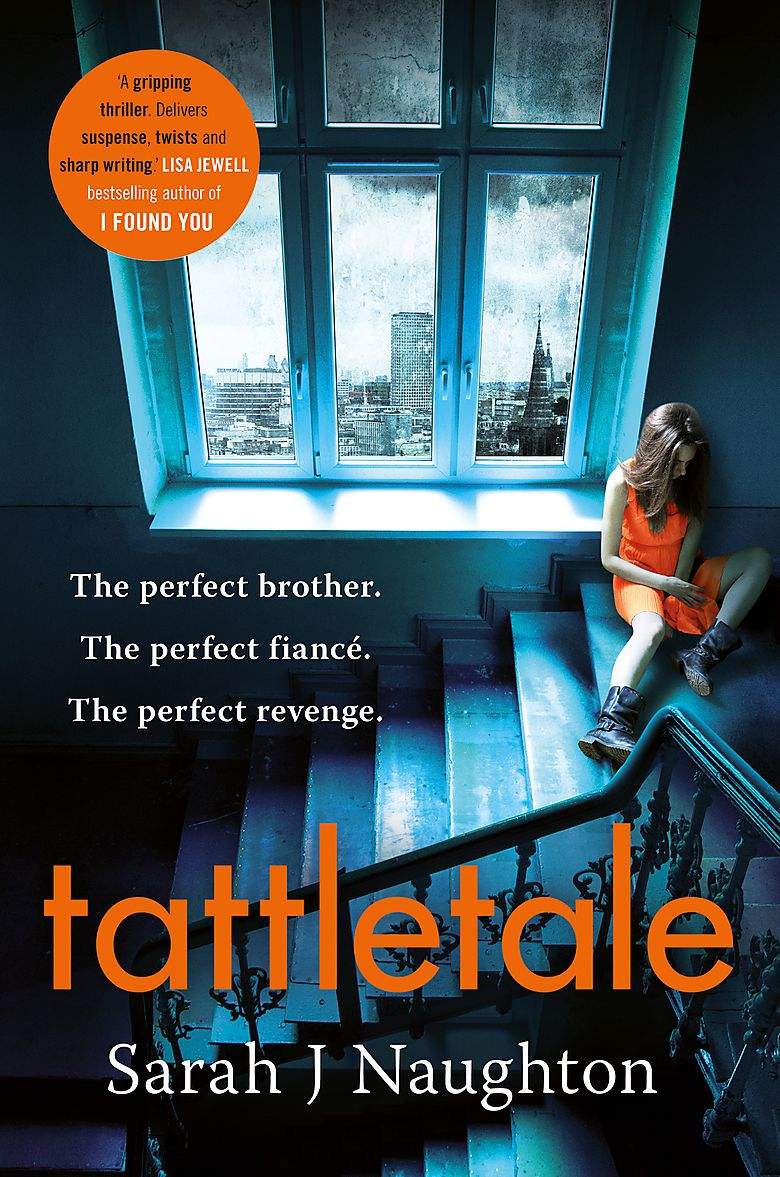 Download 300dpi cover ↓
Tattletale
The perfect brother. The perfect fiance. The perfect revenge.
A thriller you won't be able to predict. For fans of reading group fiction and psychological suspense.
'I'm crazy in love with this book' -
Liz Loves Books
'A gripping thriller. Delivers suspense, twists and sharp writing.' -
Lisa Jewell, I FOUND YOU
'...full of shocking surprises.' -
Lisa Hall, BETWEEN YOU AND ME
One day changes Jody's life forever.
She has shut herself down, haunted by her memories and unable to trust anyone. But then she meets Abe, the perfect stranger next door and suddenly life seems full of possibility and hope.
One day changes Mags's life forever.
After years of estrangement from her family, Mags receives a shocking phone call. Her brother Abe is in hospital and no-one knows what happened to him. She meets his fiance Jody, and gradually pieces together the ruins of the life she left behind. But the pieces don't quite seem to fit...
'a fast paced, brilliant page-turner...I predict a hit' -
Liz Nugent
'...deliciously clever - I still haven't stopped thinking about the magnificent, twisted construction of it' -
Emma Kavanagh, author of THE MISSING HOURS
'It's one of the best debuts I've read. It deserves to be MASSIVE.' -
Julia Crouch'
Lies, mystery and murder
wrought by childhood trauma in this
compulsive, twisty thriller
.' - Helen Smith, author of BEYOND BELIEF'A well-crafted tale of love, obsession and murder -
beautifully written and brilliantly twisted
.' - Ava Marsh, author of EXPOSURE'
Gripping, electrifying, heartbreaking
.' - Erin Kelly, author of HE SAID/SHE SAID
'I thoroughly enjoyed TATTLETALE, sympathetic characters and neck breaking twists - highly recommended' -
Jenny Blackhurst, author of BEFORE I LET YOU IN
'Clever, twisty and heartbreaking
.' - SJ Holliday, author of WILLOW WALK
Pub date: 28.03.17
RRP: $34.99
Format: Paperback / softback