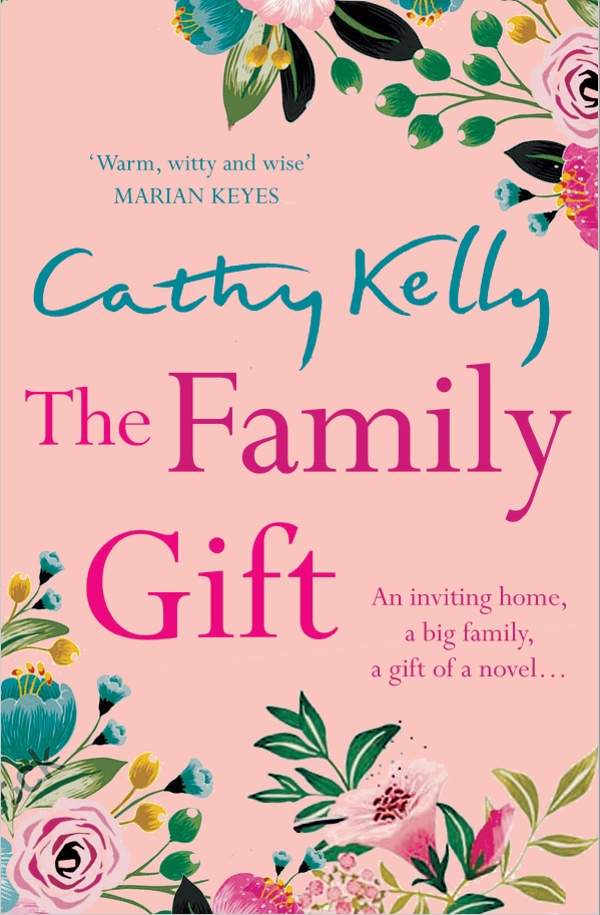 Download 300dpi cover ↓
The Family Gift
'Honest, funny, clever, it sparkles with witty, wry observations on modern life. I loved it' Marian Keyes
Freya Abalone has a big, messy, wonderful family, a fantastic career, and a new house.
But that's on the outside.On the inside, she's got Mildred - the name she's given to that nagging inner critic who tells us all we're not good enough.And now Freya's beloved blended family is under threat. Dan's first wife Elisa, the glamorous, manipulative woman who happily abandoned her daughter to Freya and Dan's care and left the country, has elbowed her way back into their lives. But Freya knows that when life gives you lemons, you throw them right back.
Can Freya put her family - and herself - back together? Find out in Cathy Kelly's warmest, wisest and funniest book yet...***Everyone loves Cathy Kelly:
'This book is
full of joy
- and I devoured every page of it gladly'
Milly Johnson
'Filled with nuggets of
wisdom, compassion and humour
, Cathy Kelly proves, yet again, that she knows everything there is to know about women'
Patricia Scanlan
'Packed with Cathy's usual
magical warmth
'
Sheila O'Flanagan
'
A lovely story
of life and change'
Prima
'Comforting and feel-good, the
perfect treat read
'
Good Housekeeping
Buy now!
Checking availability in shops
ISBN: 9781409179238
Author: Cathy Kelly
Availability: 500
Pub date: 15.10.19
RRP: $34.99
Format: Paperback / softback